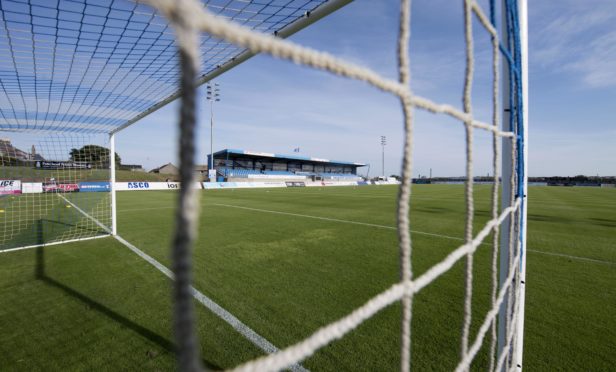 Peterhead have had to make drastic changes to how their non-playing staff operate as they try to stave off financial problems during football's shutdown.
With the coronavirus pandemic meaning football in Scotland is suspended until at least the end of April, clubs are feeling the pinch.
Lack of matches mean clubs have little to no income. The Blue Toon have been further affected with functions set to be held at Balmoor Stadium cancelled due to the Covid-19 outbreak.
Government asking cafes and bars to close will further impact the Buchan outfit and as a result a core of six staff working reduced hours will now run Peterhead's facilities with over 30 ad-hoc part-time staff placed on standby
Blue Toon general manager Martin Johnston said it was a decision the club had to take to come through the months ahead.
He said: "There's acore of six staff left to operate our facilities seven days a week.
"This is to be reviewed on a day to day and week to week basis.
"These staff who normally work 40-plus hours a week have had their hours cut to 20 hours a week maximum and I'm included in that.
"We've got 34 part-time staff who are on standby. This was a massive decision that the club had no option but to take.
"It's been upsetting, there was a lot of emotion and we've all shed a good few tears during this difficult time.
"It's not easy having to tell people that we only have half the work for them.
"To achieve what we're trying to do we're going to be stretched to the extreme. We've all got bills to pay and families and the complication of kids being off school as well now.
"We cannot underestimate the severity of the situation. As a club we're at a point where you have to forget about trophies, championship flags and relegation – people's health is of premium importance and that's the priority.
"We have to make sure we can achieve that whilst also still having Peterhead Football Club when we come out the other side of this. People who are arguing about league titles and trophies, they need to get a grip of themselves and look at the bigger picture.
"People's lives are being seriously affected if they can't work or their hours are reduced, it's bad for their mental health.
"We want to make sure that our staff are safe and that the club comes through this.
"It was an emotional meeting and it's devastating, but the important thing is that nobody is going.
"Nobody has been shown the door which is important because there are other businesses that are shutting their doors, these decisions have not been taken lightly.
"This is a family here and everybody is hurting. It's a difficult and emotional time, but we believe we will get through this.
"I can't thank the core staff enough for sitting down and thrashing out the way forward. Everyone has been worried and it was a difficult meeting to have."
It is understood Peterhead's board of directors will be having further meetings in the days ahead as they try to lead the club through this challenging period.
Clubs across the country are struggling to pay playing and non-playing staff while football is shut down.
Many are assessing a clause in players contracts could allow them to suspend paying wages because the SFA have suspended football being played.
For some this may be the only viable way to survive in the months to come.
Meanwhile, in the Highland League, Buckie Thistle's staff have agreed to suspend their wages from the end of this month until football returns.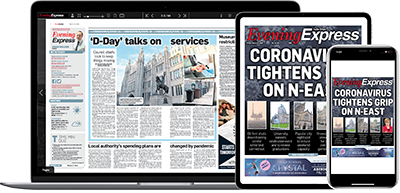 Help support quality local journalism … become a digital subscriber to the Evening Express
For as little as £5.99 a month you can access all of our content, including Premium articles.
Subscribe