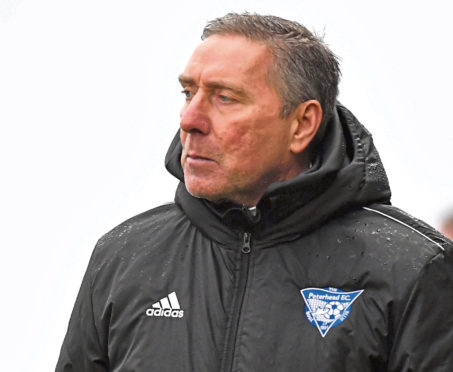 Jim McInally admits his day job has put football in perspective.
At the beginning of February the Peterhead manager started a new job delivering prescriptions for McPherson Pharmacy in Broughty Ferry.
Delivering medication to many elderly and vulnerable people, particularly during the coronavirus pandemic, is a reminder to McInally that there are more important things in the world than football.
The game in Scotland is currently suspended until the end of April due to Covid-19.
The Blue Toon boss said: "It's been an eye-opener because you realise there are so many vulnerable people out there.
"If you're OK you probably take things for granted a bit, but a lot of people I deliver to might have dementia and don't know what's going on in the world right now.
"There are people as well who can't come to the door to collect their prescriptions so you have to go into their homes.
"There have been a lot of guidelines brought in over the last couple of weeks about not going into people's home.
"But it's hard to adhere to those guidelines when you're delivering to people who are bed-ridden or unable to come to the door.
"There's a worry that I could carry something on to them or they could pass something on to me, but the main thing is they get their medication because that's what keeps some of them alive.
"My grandkids are getting a bit older now and it's one of the reasons I wanted to get out and do something.
"This job suits me and it does put things in perspective, I said that before coronavirus kicked in.
"You can get down over a football match, but then you think of some of the poor people you're delivering to and it puts things in perspective."
With more and more people following government advice to stay at home and self-isolate, McInally has found himself becoming increasingly busy in the past couple of weeks.
However, he feels for his colleagues working in the shop who are having to make up an increasing number of prescriptions every day.
McInally added: "It has been getting busier because people are wanting to self-isolate and don't want to come into the shop and pick up prescriptions.
"There are loads of deliveries, but the problem is that the people in the shop have barely got time to get them all out because they're overworked.
"The doctors have all become quieter because people don't want to go out so I've got plenty to deliver. But I can only deliver as quickly as the poor people in the shop can get them out.
"I'm sure you can imagine that, in this unprecedented time, the chemist is extremely busy and I'm not sure what the workers are paid, but it isn't enough for the work they're doing.
"They're too busy in the shop. I feel sorry for the workers because they don't stop and there are 500-600 prescriptions going through the place every day."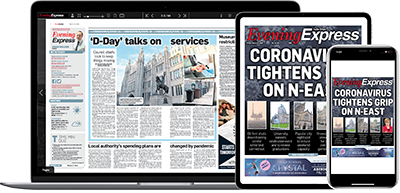 Help support quality local journalism … become a digital subscriber to the Evening Express
For as little as £5.99 a month you can access all of our content, including Premium articles.
Subscribe