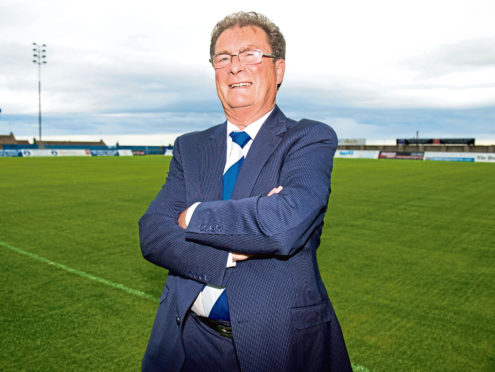 Peterhead chairman Rodger Morrison believes some figures within Scottish football have been trying to force the lower leagues to play behind closed doors.
But the Blue Toon chief admits if Ann Budge's philanthropists are willing to support Scottish football then it could pave the way for matches without fans below Premiership level.
The Hearts chairwoman announced at the weekend she had contacts who would be willing to invest a seven-figure sum to help Scottish clubs come through the coronavirus crisis.
If the investment was secured it might help lead to behind-closed-doors football below the top flight.
With the Premiership set to return on August 1, Morrison believes there has been a push for the lower leagues to follow the same path.
However, many in League 1 and 2 believe if government restrictions are eased further then they could restart in October in front of fans.
The Balmoor supremo said: "Behind closed doors is something they've tried to force on us and if you can't do it then the threat is being mothballed.
"But the figures are coming down all the time and things are changing. We may get down to distancing of one metre like the rest of Europe.
"Most clubs at our level never fill their grounds – it's usually about a quarter or third of capacity. So do you think we couldn't socially distance? The likes of Clyde and Airdrie have 10,000-seater stadiums.
"So it could be done, although it might be a bit more challenging for doing things like hospitality.
"But things could have changed dramatically in a couple of months and if we were starting in October it wouldn't be too late to have a league.
"If we could be up and running in October we could socially distance and play games. The cost of testing is coming down all the time and if we were able to start like that we could have 700 or 800 supporters in and it would be quite feasible for the club.
"The issue could be if there's a spike again and everything is kiboshed, but we can't predict that."
Although sceptical, Morrison admits if Budge's benefactors do put their hands in their pockets then it could change the picture in terms of closed-door games.
He added: "Closed-doors games is always something I've said from the Championship downwards would need funding if it's going to go on for any period of time.
"I'm probably a bit sceptical, but if these people are willing to help and put money in with no strings attached then it sounds great.
"If this money is going to be invested in the game, maybe this is the answer.
"But we'll have to wait and see if it happens."
Budge's 14-14-14 reconstruction plan is set to be discussed in divisional meetings over the next few days, although it seems doomed to fail.
Peterhead are opposed to it and Morrison said: "I don't see why 14-10-10-10 can't be an option. It seems to solve the problems of relegation, teams still get promoted and it includes Brora Rangers and Kelty Hearts."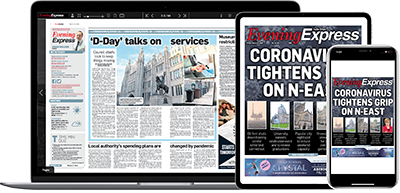 Help support quality local journalism … become a digital subscriber to the Evening Express
For as little as £5.99 a month you can access all of our content, including Premium articles.
Subscribe