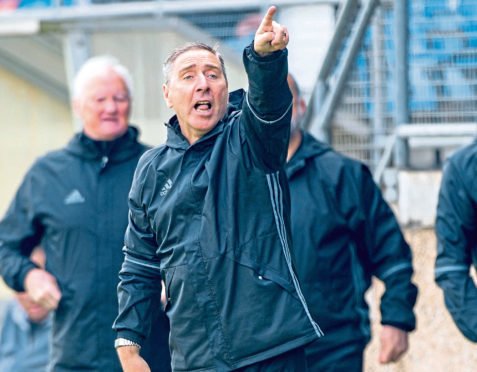 Peterhead boss Jim McInally has called on the SPFL's competitions working group to resign over the latest Irn-Bru Cup debacle.
The quarter final tie between League of Ireland side Bohemians and East Fife has been postponed indefinitely due to a scheduling problem.
The tie was due to be played on Saturday, November 17, but this is after the League of Ireland season has finished which means the Dublin team may have struggled to field a team.
As a result the game has been postponed until the New Year.
Blue Toon boss McInally has been a vocal opponent of the Challenge Cup.
Following this latest revelation McInally believes it's time for heads to roll on the SPFL's competitions working group which is chaired by Morton's Warren Hawke.
It also includes SPFL chief executive Neil Doncaster, Celtic youth coach Chris McCart and his Rangers counterpart Craig Mullholland as well as Stenhousemuir's Iain McMenemy and Stranraer's Iain Dougan.
McInally said: "It's beyond belief really, you don't think it can get any bigger a joke than it already is and then this happens. If we were still in it and were struggling to field a team we would be fined and kicked out.
"It's beyond belief that a team from another association can trample all over the cup and nothing gets done about it.
"Yesterday there was an SPFL meeting at Hampden and this wasn't on the agenda.
"The problem is that the clubs choose to ignore what's happening, nobody has the foresight to get together, have a separate meeting and then tell Neil Doncaster this isn't acceptable anymore.
"There is the competitions working group.
"Whoever they are on that committee – they should all resign, let themselves be known and resign.
"I know Iain Dougan from Stranraer is on it. So is Warren Hawke from Morton, who played a reserve team in their Irn-Bru Cup tie so that's how highly they think of the competiton.
"Yet he has a big say on the competition. These people should be outed and made to resign, the clubs should get together and put a stop to this.
"For me this is a bigger farce than the League Cup semi-finals, but we got an uproar about that because it was Celtic, Rangers, Aberdeen and Hearts and the big clubs did something.
"The big clubs are involved in the Irn-Bru Cup with their colt teams so why don't they get involved with this.
"But they don't and the lower league teams just have to suck it up. My message to Neil Doncaster and the competitions working group would be to stop this madness.
"We put in a letter of complaint and we received a reply from Neil Doncaster which said the feedback on the competition has been really good.
"Now it would be important to know who gave good feedback and has it all been good feedback because we've made our feelings known, Arbroath and Dunfermline have done the same publicly.
"East Fife won't be happy about this either. He can say what he wants but they have made a massive mistake.
"The working committee should be made to resign by the clubs."
The Evening Express put in a request to speak to SPFL chief executive Doncaster which was rejected.
The organisation was also given the chance to comment but turned down the opportunity.
However, commenting on the issue a source said: "The problem has arisen because none of the teams from the Republic of Ireland have gone this far.
"We thought they knew the guidelines and when the tournament was to be played and that they would be available.
"The situation is not ideal."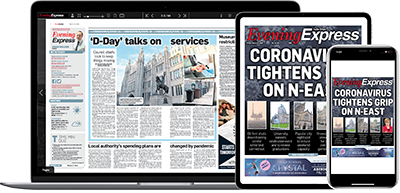 Help support quality local journalism … become a digital subscriber to the Evening Express
For as little as £5.99 a month you can access all of our content, including Premium articles.
Subscribe