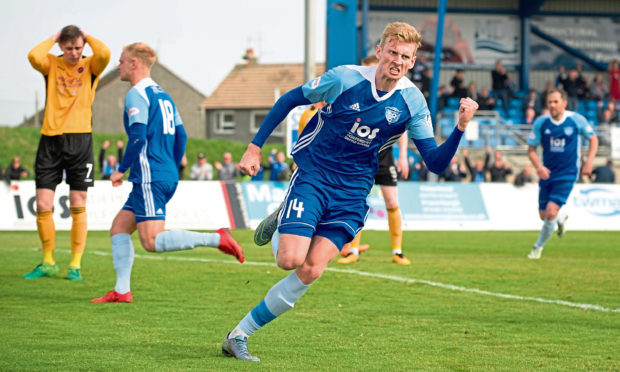 Russell McLean has no intentions of giving up his place in Peterhead's attack this season – despite increased competition.
The striker is in his second season with the Blue Toon after joining from East Kilbride a year ago.
Last season the 20-year-old netted 17 goals for the Buchan outfit and played regularly up front alongside Rory McAllister.
This term McLean has greater competition because manager Jim McInally has recruited veteran striker Derek Lyle.
McLean knows he will have to work hard to keep his place in the team with two prolific goal-grabbers in McAllister and Lyle also in the Peterhead squad – but that challenge is one he relishes.
He said: "It's healthy, not that you don't want to be playing every week, but it's good to know there will be somebody there champing at the bit to take the shirt off you.
"It's only going to make me, Rory and Derek all work harder and try to impress more.
"It's not as if the gaffer did what he could have done and signed a young striker who hasn't played in this league as back-up.
"He's signed someone who wants to play, score goals and win the league – that's the reason Derek signed for us.
"It's only a positive thing, having competition. First and foremost, my aim is to cement a place in the team and keep it. That's the first thing you can do. But as a striker, that and scoring goals goes hand in hand. I got 17 last season so I don't think I'd be too happy with anything less than 20."
Tomorrow Peterhead begin their quest for promotion from League Two when Queen's Park visit Balmoor.
McLean is hoping for a good start from the Blue Toon – not just tomorrow but over the opening weeks of the season.
Last season only seven points were gathered from the first five league games and McLean doesn't want that to happen again.
He added: "Last year we got nine points in the League Cup group stage and I don't think that was really expected.
"But then we didn't start very well in the league so the main objective again this year is to win the league and go up. A good start is probably a big part of why we didn't win the league last year, because we started slowly. It's going to be important to get points on the board early on.
"Our first four games (Queen's Park, Albion Rovers, Clyde and Stirling Albion) are going to be against two teams looking to go up and two that will feel they maybe should have gone up last year.
"It's not going to be an easy first four games and if we can get a good start it will set us in the right direction."
Queen's Park were relegated from League One last term. There have been some changes to Gus MacPherson's squad but McLean is not taking them lightly.
He said: "I think they've been training three days a week so you expect them to be fit.
"They've got a lot of players who have been signed from the juniors – that means they will be going out to impress in the SPFL.
"They will be one of the better teams in the league this year so it's not going to be an easy game."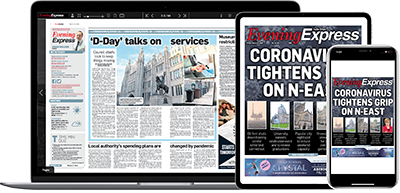 Help support quality local journalism … become a digital subscriber to the Evening Express
For as little as £5.99 a month you can access all of our content, including Premium articles.
Subscribe