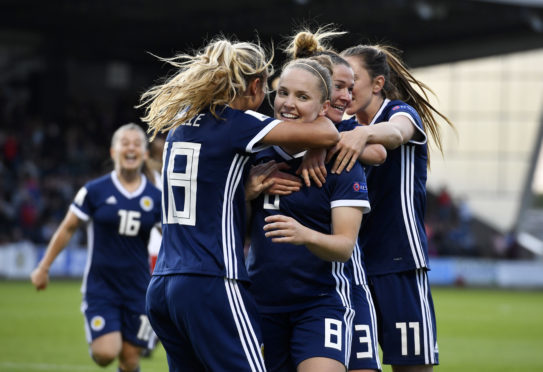 Scotland's women – with two north-east players at the heart of Shelley Kerr's side – qualified for the World Cup in France next year.
But how did Mintlaw maestro Kim Little and Aberdeen centre-back Rachel Corsie begin the footballing journeys which have taken them to the game's pinnacle?
And what have they learned which they think could benefit the north-east teams and players as the game continues to develop?
For midfielder Little, now 28 and in a second spell with English Women's Super League side Arsenal, getting started was relatively straightforward.
Current team-mates tell her about being the only girl at their school who played, but Little, whose career has also taken her to the United States and Australia, was never short of opportunities.
She said: "I always had very good opportunities where I was from. At school, playing with boys and girls, and obviously with the Buchan girls' and women's teams.
"There was plenty of opportunity, which led into other things for me and developing a career out of it.
"But for my generation, it wouldn't have been a thought in most people's minds that they could become a professional and make a living from it."
Little added: "I maybe had a different experience (in terms of other girls around her playing).
"We had a lot of teachers who invested a lot of time in the school girls' team and a lot of my friends played football.
"I've spoken to other people about this and they say 'we didn't play, we didn't have a team' and they got into it through club football.
"I played for Mintlaw Boys' Club until I was 12 or maybe 13, and then played with Buchan Girls from 10 to the age of 15. We just played in local leagues and then obviously the Aberdeenshire leagues against Stonehaven, Aberdeen, Donside, then after that I moved down to Hibs ladies.
"I'd train twice a week, but it was a lot of mums, dads, parents who took our training. Now it's qualified coaches, and there's more of a formal structure in place."
Scots skipper Corsie, 29, who was drawn to football by a Dons-daft mum and amateur side-coaching dad, is convinced, like Little, of the benefits of having to play with boys early on.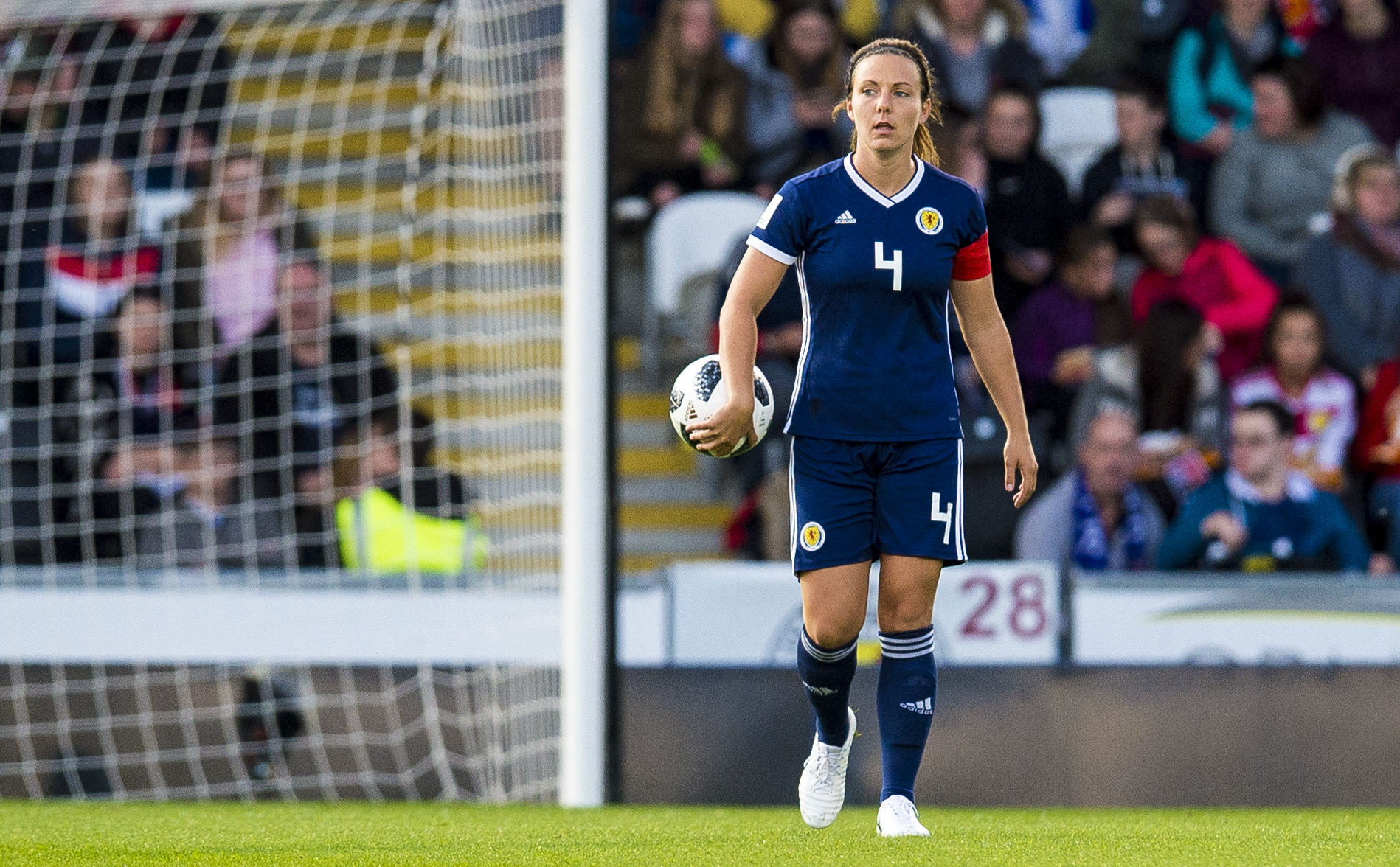 She said: "It was mainly boys who played, so if you wanted to play that was the only option.
"It's still fair to say more boys than girls have that natural like for football, and if you want to play with the best people you have to play with them.
"As you get older, physically they get stronger and faster, so playing with the boys helps get you into that top bracket with the girls.
"I'm the same as Kim, super competitive, so when a boy is better than you, you don't like it. If you commit to being as good it makes you better.
"But there does come a time when they're too strong and too physically good."
Defender Corsie, who trialled with Aberdeen and eventually played for them after years of club football with Stonehaven, thinks mixed games, which are still commonplace in younger age groups, should continue and help promote the women's game.
She said: "It helps influence perspectives. After we reached the World Cup, there were a number of boys I went to school with who reached out.
"They still follow women's football and acknowledge it, probably because they went to school with me."
Little says the majority of her elite-level team-mates played with boys until they were 13 or 14 – and she says this teaches girls the physical, controlled aggression side of the game.
The Buchan native, who left Buchan for Hibs aged 16 before moving to the Gunners at 18, is Scotland's current leading goalscorer, but her quality was evident early on. She was the first girl to win the Green Final skills trophy in 2003 against a host of male peers.
Her talent is always cited by her early coaches, but so is her work ethic.
Little, who, with Corsie, featured for Scotland's age group sides before becoming a full international, said: "I never thought about it too much back then, but when I look back my ability level was higher than most of the players.
"I'd started playing for Scotland at youth age groups. In Edinburgh, Hibs were renowned for being one of the best teams in Scotland. They won Scottish Cups, national leagues, things like that."
She added: "In primary school you'd wait until after school and play every day. In secondary school you maybe do that a bit less, but I'd always go out and play with my dad and brother and continued to play a lot. I continued to play for the club team and school as well.
"I get asked this a lot but I never felt like I was doing it for any reason. I just enjoyed it and didn't do it because I thought I would make money from playing football."
Corsie was similarly unaware of her potential to turn professional, and her route to the top wasn't as quick as Little's.
The player, who left Aberdeen Ladies for Glasgow City in 2008 and is now on loan at Australia's Canberra United from Utah Royals in the United States, said: "I don't ever remember having huge ambitions to be a professional. I don't know if I didn't think I was good enough, or didn't know the opportunity existed.
"I studied accounting. I always knew I'd go to uni and it wasn't until my early 20s I thought about going professional. That's maybe a different story to a lot of the other girls."
Now capped more than 100 times for her country, it wasn't until a short spell with English top-flight Notts County in 2014 when Corsie was paid to play and could leave her job with Ernst and Young.
Both Little and Corsie say the Scotland women's squad discuss the state of the nation's game when they get together.
Little says despite the women's game being professional elsewhere in the world – with some American players making millions – it's still largely amateur in Scotland. She thinks this will need to be addressed to keep top players in the north-east and elsewhere.
Aberdeen Ladies, the region's only Premier League team, now have access to much better facilities, but Corsie thinks a talent drain which has always affected north-east women's football is still a big problem.
Both women agree next summer's World Cup bow could be a game-changer for Scottish women's football.
Corsie said: "If something like that isn't going to do it, it's hard to know what will. If you start to do well, a lot of people will support that.
"You always get the people who make scathing comments we've heard a million times before, but that's what really accelerated the growth in England. At the last World Cup they got to the semi and finished third.
"It pushed them on and put them miles ahead of where we are."
TOMORROW: Figures from two north-east women's clubs, Aberdeen and Stonehaven, discuss growth and challenges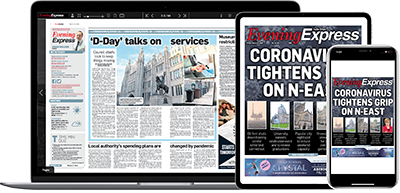 Help support quality local journalism … become a digital subscriber to the Evening Express
For as little as £5.99 a month you can access all of our content, including Premium articles.
Subscribe