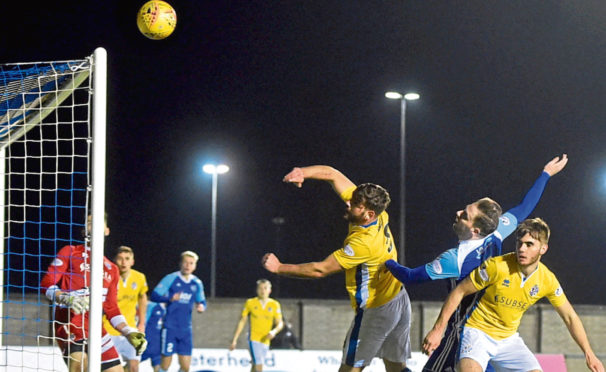 Peterhead's Mick Dunlop says points are more important than performances in their quest for League Two title glory.
The first of the Blue Toon's 10 remaining games is tonight against Cowdenbeath at Central Park.
The Buchan men have won their last four games to sit four points clear of Clyde at the top of the table, with Edinburgh City a point further back.
At times Peterhead's displays haven't been of the highest quality, but they have still managed to grind out victories.
Dunlop would take that outcome again tonight at Central Park because at this stage of the campaign points are a precious commodity.
The central defender said: "Performances at this stage of the season don't really mean much to be honest because it is all about winning.
"It's in our own hands and we just need to take it one game at a time and win the next game. That's all we can do really and try to keep that going.
"If you talk about having 10 games left and wanting to win this amount or whatever, that is getting ahead of yourselves and that's when you make mistakes. We've won 19 league games out of 26, which is an incredible amount of victories in a league where there are so many competitive teams and so many tight games.
"To win 19 games out of 26 is an excellent achievement and it gives us confidence. We go into every game confident of winning and we just need to try to keep winning."
Dunlop has been an integral part of the Blue Toon's good run of recent form. The former Stenhousemuir and Albion Rovers player has helped Peterhead to keep six clean sheets in their last eight matches.
He added: "It's excellent to have so many clean sheets recently and we have won our last three games 1-0.
"So keeping a clean sheet has been important in all those games that we don't concede.
"To win leagues you have to win in different ways, in the first half of the season we were scoring a lot of goals but maybe weren't keeping many clean sheets.
"Now over the last couple of months we haven't scored as much but we've kept clean sheets.
"So it shows with the group that we are able to win in different ways. You need to be able to win in different ways because we are the top scorers in the league.
"But you can't always count on the attackers to score two and three goals every game, football doesn't work like that.
"We've got to be able to contribute at different times. With the quality we've got in the team the attackers always get us a goal.
"But then the challenge for us is can we keep the other team out and make sure we win the game and recently we've been able to do that.We've got a really strong group of players."
Peterhead beat Cowdenbeath 1-0 at home last Tuesday but Dunlop expects a different game in Fife.
He said: "Balmoor and Central Park are totally different pitches.
"I don't think I'm speaking out of turn when I say the pitch down there isn't as good as ours.
"It's not as big a pitch as well and it will be a totally different game."
Striker Shane Sutherland is expected to return tonight after missing Saturday's 1-0 win over former club Elgin.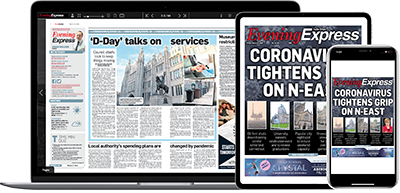 Help support quality local journalism … become a digital subscriber to the Evening Express
For as little as £5.99 a month you can access all of our content, including Premium articles.
Subscribe