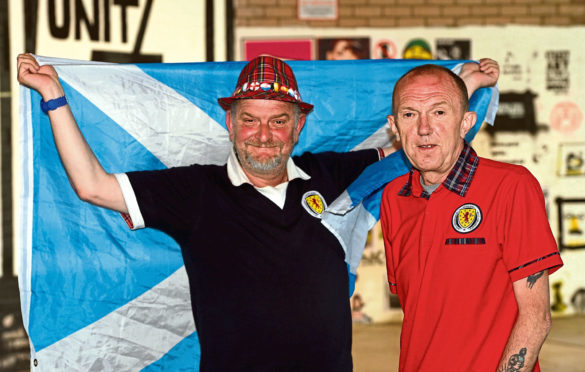 Two Aberdeen Tartan Army foot soldiers have jetted into Peru to cheer on Alex McLeish's squad.
Die-hard Scotland fans Les Andrew and Brian Dunn arrived in Lima yesterday after a 14-and-a-half-hour 6,000-mile journey.
They will be part of a 500-strong Scots contingent at the game.
And they joked they expect champagne at the friendly after splashing out £95 for a ticket.
That is more than 15 times the price locals in Peru have paid for a brief for the 47,000 sell-out at the Estadio Nacional.
Les said: "We must be in the posh seats because they have given us the most expensive tickets in the stand.
"It was £87 for a ticket and then another £8 booking fee and the locals are paying £6 for their ticket. I'm expecting champagne and free food for that price."
The duo have met up with Inverness pals Doug Cooper, Brian Gibson and Billy Munro in the Peruvian capital.
They will travel to Mexico to take in the friendly at the 87,000 sell-out Azteca Stadium on Sunday morning, UK time.
However Les, who has cheered on the Scots in almost 50 countries, will miss his first Scotland game for 18 years as he is remaining in Peru.
The 56-year-old, who is retired from the Royal Navy, said: "This is the first time I have been to Peru, so I will spend two there as I am never likely to go back.
"I will try to get a trip up Machu Picchu, see the rainforest and get a few beers.
"There have been a few great trips abroad watching Scotland. Iceland was brilliant and I also went to the Kirin Cup in Japan in 2006 where they won the tournament."
Despite Scotland not qualifying for the Euro 2016 finals, Les still travelled to France and attended games in a kilt. He hopes he will be supporting Alex McLeish's Scots at the Euro 2020 finals.
Scotland have not qualified for a major tournament since the 1998 World Cup in France.
Les said: "Even though we didn't qualify, I still went to Euro 2016 with my friends and wore our kilts.
"We saw a couple of games. I am always an optimist, so I think McLeish can get us to the Euros.
"I quite liked Strachan, but McLeish is the best choice to replace him. He has to try out new players, as Strachan was getting a bit stuck in his ways."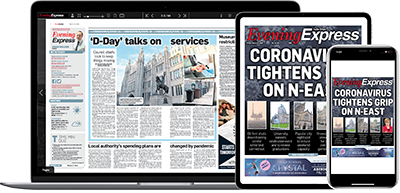 Help support quality local journalism … become a digital subscriber to the Evening Express
For as little as £5.99 a month you can access all of our content, including Premium articles.
Subscribe