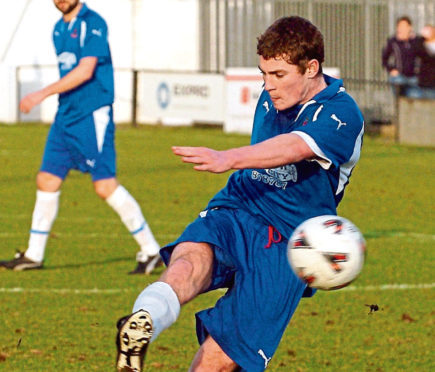 Paul Coutts has backed his old team Cove Rangers to gain promotion to League Two.
The Aberdeen team take on Cowdenbeath at Central Park on Saturday in the second leg of the play-off final.
The tie is locked at 0-0 with the winner at the weekend playing in League Two next term.
Sheffield United midfielder Coutts joined Cove after being released by Aberdeen.
In 2008 he left the Highland League champions for Peterborough United and has since gone on to star for Preston North End, Derby County and the Blades in the English Championship and League One.
Although he has been away for 10 years, Coutts still follows Cove and would love to see them make history on Saturday.
The 29-year-old said: "I still speak to the manager John Sheran quite a lot and I've wished him luck for Saturday.
"He was a bit aggrieved not to take more than 0-0 from the first leg.
"By all accounts they deserved to win the game.
"But they've done amazing in John's second spell in charge.
"They've been superb, especially with having to play every game on the road. They have an unbelievable record and I fully back them to go and finish the job and get into the Scottish Leagues.
"It would work out just perfect for them with the new stadium being ready in the summer.
"I'm still in touch with the chairman, Keith Moorhouse. When I was there the club probably wasn't really set up for it with Allan Park being quite tight and I'm not sure if it met the regulations.
"They're ambitious and they've had the plan to build the new stadium and it's taken a little bit longer than they had hoped.
"But it's all coming together at the right time. I'm hoping they can do the business on Saturday and it will be perfect for them moving in."
Coutts has never forgotten the chance Cove gave him and believes there are more players in the Highland League capable of stepping up like he did.
He added: "I've had some good times down in England, but with Cove it was the first time I got to play proper first-team football rather than academy football.
"I had a great time at Cove. We won the league and it showed you what it was all about.
"I've never really forgotten that. It was a brilliant time for me personally and to be involved with the club was really good.
"It set me up for my career down in England and I'm always thankful for that.
"It's quite surreal now when I think about where I've come from to where I am now.
"There are a lot of players in the Highland League who are more than capable of playing full-time. There's loads of talent and the standard is really high, I don't think it gets the credit it deserves."
Coutts believes Cove winning promotion would be a real boost for the Granite City.
He said: "It would be great for the city.
"Aberdeen are doing well just now, but for Cove to get into the leagues it would give the city another dimension in terms of the standard of football."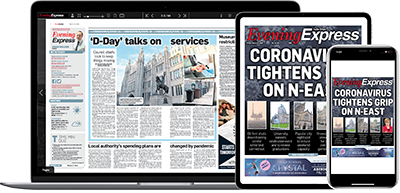 Help support quality local journalism … become a digital subscriber to the Evening Express
For as little as £5.99 a month you can access all of our content, including Premium articles.
Subscribe