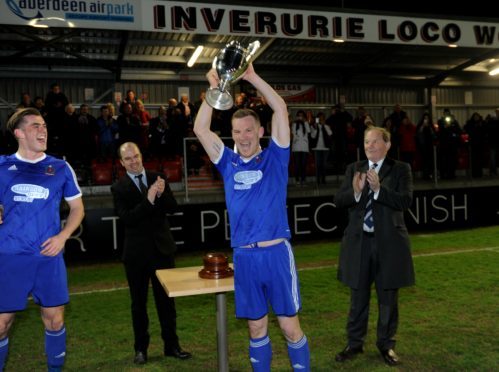 Cove Rangers captain Eric Watson is still sore from his team's League Two play-off final first leg with Cowdenbeath.
The Blue Brazil visited Harlaw Park at the weekend in the first act of the biggest moment in Cove's history, and the game ended 0-0.
This set up a mouthwatering second leg at Central Park on Saturday, which will see the Granite City team attempt to reach the Scottish leagues for the first time.
Beath, desperate to avoid dropping out of the SPFL, used all of their physicality and guile to try to keep Watson and Co out at Inverurie. But Cove's dynamism and superior passing game told, with only poor finishing and bad luck preventing them heading to Fife ahead.
Centre-back Watson, in the first half especially, was tasked with shackling Beath man-mountain No 9 Jordyn Sheerin, who was his side's outlet when Cove pinned them back.
It's a battle Watson is not over, and one he's experienced with only one attacker before.
He said: "I took the full day off to recover.
"I'm still feeling sore, but the guys did recovery stuff on Monday night, so it'll be good to get a week's break between games so we should be ready for Saturday.
"I never knew of him (Sheerin). I knew the name when I Googled Cowdenbeath after we put Spartans out.
"But (Cove striker) Paul McManus told me, I think he played with him at East Fife, that he's a big target man who's good at holding up the ball.
"I don't think I've felt like that after a game since maybe playing against big Mara (Stevie Bruce) at Buckie.
"I used to have some battles with him when we used to go up and I'd be sore on the Monday and Tuesday.
"To be fair, he (Sheerin) was a big, honest enough lad.
"After five minutes he turned to me and said 'is this just what it's going to be like the whole game?' and I said 'looks like it' and we just went hell for leather for the whole game.
"It's what we've got to do. I think he had a sore knee by the end of the game, so hopefully by some fluke he won't be fit for Saturday.
"That'll save my body taking a bit of a hiding."
Watson, 35, thinks the second leg starting 0-0 – with no away goals rule in the play-offs – simplifies things for the Highland League champions as they chase promotion ahead of their new Balmoral Stadium opening in the summer.
He said: "180 minutes, when you've got two games to play, you've got to try to play over those two games.
"But now we know it's 0-0 and we've got one game to just get us over the line.
"It's exciting stuff."
The skipper, who'll "easy" take a penalty if it comes down to a shoot-out, despite a record which "isn't the best", added: "We're definitely looking forward to it.
"We've had a look at some of their players and how they play, so we know a wee bit more about them now.
"I don't think they'll be looking forward to it as much, but it's a huge game and hopefully Saturday will just fly round for us."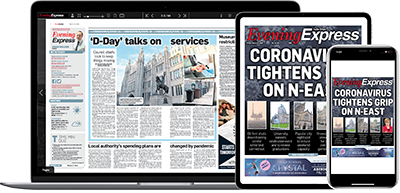 Help support quality local journalism … become a digital subscriber to the Evening Express
For as little as £5.99 a month you can access all of our content, including Premium articles.
Subscribe