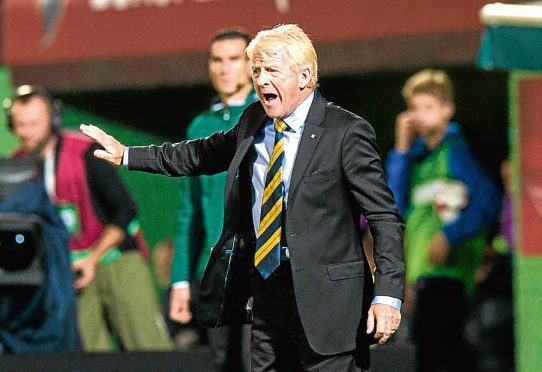 Scotland's performance to win 3-0 in Lithuania on Friday night gives me real encouragement that we can qualify for the World Cup.
I don't think you could have asked for a much better display than the one in Vilnius.
All-round from start to finish it was a performance of the highest calibre, it was probably something that Gordon Strachan has been hoping for and waiting for.
All 11 players on the pitch performed at a level they never have before under Strachan.
Performances have improved in recent games to reach that kind of height to win 3-0​. The fact it could have been more was brilliant.
It makes finishing second and qualifying possible but there is still a lot of football to be played and Scotland will have to be at the same level as they were against Lithuania in the next three games to finish second.
The first of those games is tonight against Malta at Hampden.
While you give every team respect given the level Malta are at and given that the Dark Blues are at home you expect to win.
Malta's tactic is to try to defend and try to gain a point out of any game they go into.
I think for them their target going into any game is just to try to get anything they can.
It may be a stuffy game but for Scotland I think the players are there going forward to open Malta up.
And I would be utterly surprised if Scotland don't win this one and take the three points.
It's a double-header that we have to take six points from because it is the two teams below us we are playing so anything other than six points from the two games has to be looked upon as knocking our hopes of qualification on the head.
Everybody will also have an eye on England against Slovakia at Wembley if the Auld Enemy can beat Slovakia then finishing second is then in Scotland's own hands.
Wins for England and Scotland tonight leave the Scots with the task of beating Slovakia at Hampden and winning in Slovenia in October to finish second.
While these games are far from easy performances to same standard as Friday should be good enough to win both games.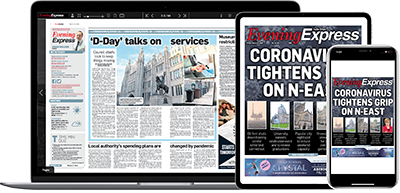 Help support quality local journalism … become a digital subscriber to the Evening Express
For as little as £5.99 a month you can access all of our content, including Premium articles.
Subscribe