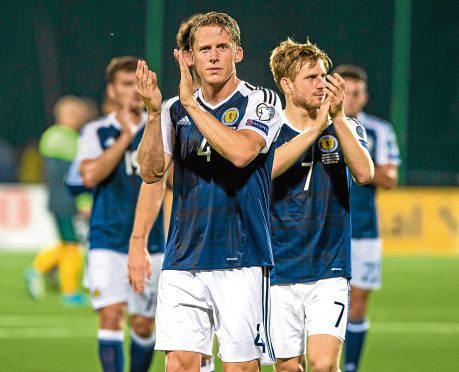 Scotland boss Gordon Strachan today hailed the national team's resurgence ahead of tonight's World Cup qualifier against Malta.
The Scots' hopes of reaching Russia next year are still very much alive after a 3-0 win in Lithuania on Friday night.
With three fixtures remaining, Strachan's side are six points behind England and four behind Slovakia, who meet at Wembley tonight.
Scotland are unbeaten in their last three qualifiers and still probably need three wins from their last three Group F fixtures to capture a play-off spot.
But their position is a whole lot healthier than it was when they lost 3-0 to England in London last November to leave them with four points from four games.
Manager Strachan, who confirmed midfielder Barry Bannan withdrew from the squad after failing to shake off a niggling injury, noted the recent renaissance.
He said: "The belief has always come from the group of players we have got which has evolved over the last year for different reasons: confidence, injuries, people playing better, their club sides doing better.
"But I have never had any doubts in the players really, and because we have never had any doubts with each other we could come back from not being in a good place.
"If we didn't believe in ourselves, when you are not in a good place you can't get out of it.
"We have dragged ourselves out of the bad place and we could only have done that if we believed in each other and enjoy working with each other."
The Gothenburg Great admitted Scotland had only themselves to blame for their poor start to the campaign but is glad to see his players at last get some rewards.
He said: "I would like to have had more points.
"That's our fault. We didn't get the points that we would like to but now we have a bit of momentum going and want to try to pick these points up again.
"I have a great pride in what I do and enjoy working with these guys.
"The joy I get from working with the guys has not changed from back there until today but it is good to see them enjoying coming along and going away feeling positive after a game.
"That was a bad spell we went through. Most club sides get a bad spell and I think we have dealt with it like a club side, we have got over it, recovered as a group.
"But the good thing is, as I have said before, you can make a nation happy and we want to continue doing that."
Strachan highlighted the need for patience against Malta, whom the Scots beat 5-1 in their section opener but who have proved awkward opponents for others in Group F, despite sitting bottom with no points.
Strachan said: "I think the fans and most of the press would understand how important this game is going to be, in real patience.
"I am not talking about keeping the ball, keeping the ball, and doing nothing. It is patience in going to try to find areas to play at a high tempo.
"We know how difficult it is going to be to break Malta down.
"They are well coached, they have great pride in playing for their country, you can tell that, even when they go a goal down they are in there battling and they make it very hard for you.
"We have to have patience and we expect that from the crowd as well. Lithuania came at us, tried to score goals.
"I am sure Malta will do that but will find it easier to defend than attack. They have good organisation but maybe have a lack of real talented players up front. Hard-working but maybe not as talented as the rest of the group."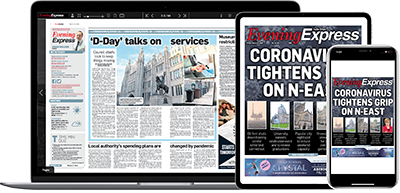 Help support quality local journalism … become a digital subscriber to the Evening Express
For as little as £5.99 a month you can access all of our content, including Premium articles.
Subscribe