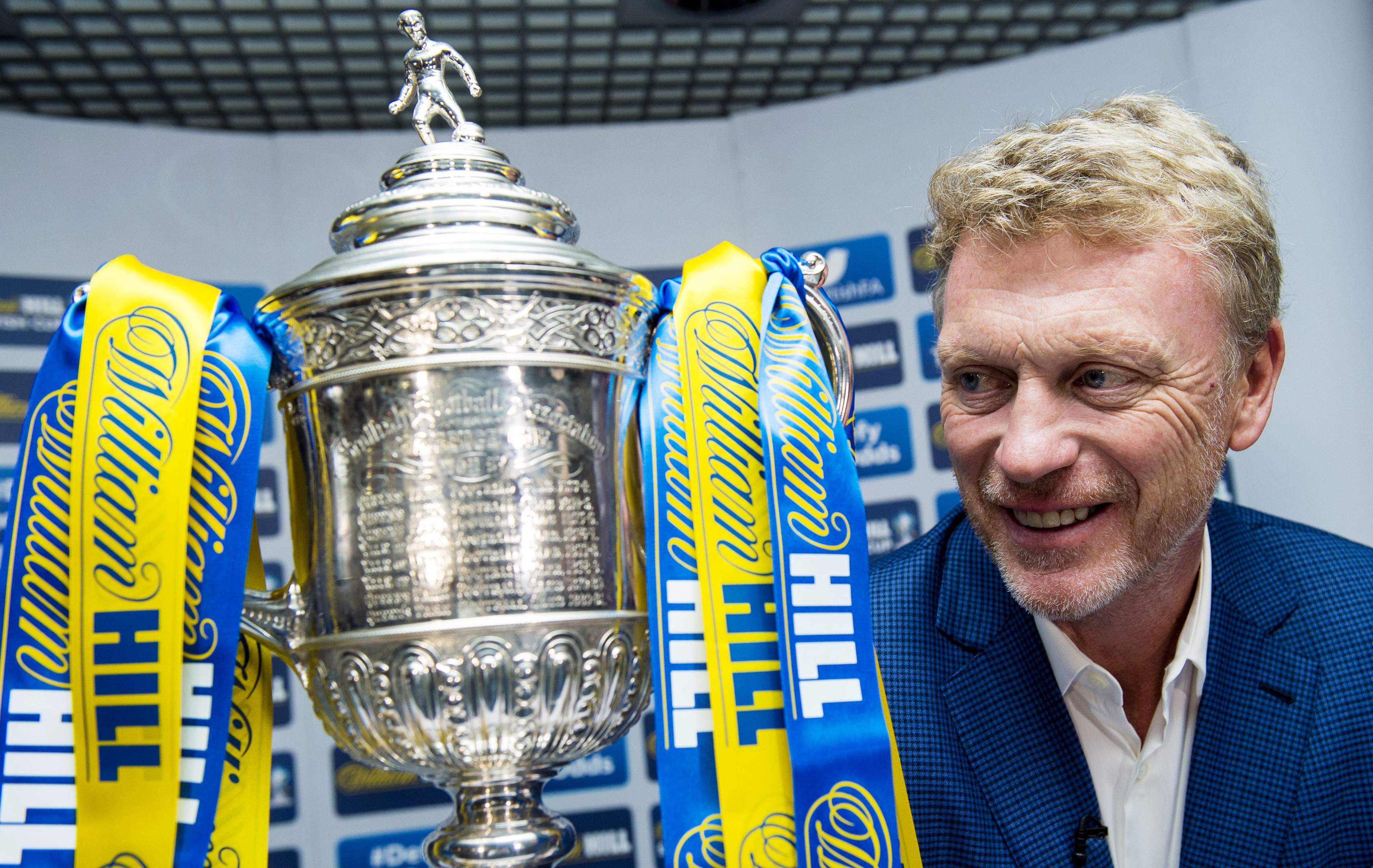 THE life of a gadabout sportswriter is a multi-coloured and eclectic thing
It takes you into interesting, but often hidden, corners of your subjects' world – occasionally a nocturnal world.
Even more occasionally fuelled by a refreshment or two.
To which end, I've stumbled into a nightclub in Marseille when Hristo Stoichkov was conning the management into giving him free champagne because it was "his birthday".
This was December 1997, during the hoopla for the World Cup group draw, and we were in the Metal Box disco.
Having spoken to him once or twice before I sallied up to Hola! one of the stalwarts of Johan Cruyff's Barcelona Dream Team and I asked him whether or not I was wrong that his birthday was actually in February.
"You might well say that, I couldn't possibly comment," was the gist of his reply.
The falsely-won champagne flowed as the nightclub used its LED signboards to flow the message: Bonne Anniversaire Hristo, all around the dance floor. 1-0 Stoichkov.
After a particularly ebullient evening in London I found myself in search of "one last drop" in a taxi with Allan Lamb and Dennis Lillee. It was a raucous ride. There was lots of talk about funnel-web spiders from Dennis and whether or not they were more deadly than his wife.
The ride ended with the most fearsome fast bowler of all time (sorry, Courtney and Curtly) proving that he was still able and agile by leaping on to the bonnet of the taxi to try to do a gorilla impersonation on the roof.
Kerry Packer would have paid good money to show that to the world.
There are other such moments of high-jinks and tension release – singing Kenny Rogers' The Gambler in a duet with Jimmy Bullard at the bar of the Princess Sofia hotel in Barcelona, helping Ian Durrant phone Jocky Björklund at home in Valencia at about 2.30am because the Rangers midfielder just wanted to say hello to his old mate.
Mrs B wasn't impressed.
Some of these flitted through my mind last week as I, a former Evening Express alumnus Neil White, my other publisher Martin Greig, David Moyes and Billy McKinlay bopped around on La Concha beach in San Sebastian as the unseasonable drizzle made the sand mulchy and Earth Wind and Fire played a sensational gig in front of us.
We'd finished a good day's work studying training, a tour of the facilities, a long interview and then a quick tour of the Pintxo bars for which, I'm ashamed to say, Señor Moyes – or Moy-ezz as the locals know him – mostly paid.
But the coach and assistant coach of Real Sociedad were determined to re-visit their youth and get to the free outdoor gig – Boogie Wonderland was demanded all night – despite the inclement weather and, frankly, it was fab.
Witnesses might claim that it was actually your Spain correspondent who did the most boogie-ing in this Basque wonderland, but this time I couldn't possibly comment.
All in all, however, you couldn't have found Mr Moyes in a situation further from the harassed, under-pressure guy he became at Old Trafford.
As we flitted between bars and cafes in the San Sebastian old town the inhabitants politely, but very enthusiastically, stopped him, asked for photos, patted him on the back and, completely unaware that there were journalists with him, complemented him on the job he's doing.
It's apparent they appreciate the sense that a big, slow, ocean liner is being hauled around and, finally pointed in the right direction.
Youth has been promoted: Rulli in goal, Zaldua, Elustondo and Yuri in defence, Héctor in midfield.
The players, widely accused of enjoying La Dolce Vita under the previous coach, now work like Trojans.
They'll be fitter than many teams this season, more stamina, more robust – albeit they still notably lack enforcer-style players.
Indeed if there's a criticism of the squad it's that there's probably too many nice guys in it.
Another trouble I can see is that the former Everton boss, who first got an inkling that there might be a post for him at the Anoeta this time last year at Pittodrie during the Europa League qualifier against La Real, is having to work without his foot flat down on the accelerator.
Standards right around the club could do with a vast degree of modernising – things from training kit, to the inability to fly back to San Sebastian after midnight because the airport closes – brutal when games can kick off at 10pm 1000km away – the team bus and the working relationship between coach and sporting director Lauren.
But football is a simple game which many of us complicate.
San Sebastian has worked its magic on David Moyes and he's imposing his personality on La Real. Fine.
However, his squad has thus far played five pre-season friendlies winning once and scoring just twice.
It is a chronic weakness.
When we were in San Sebastian Moyes tipped us that they were about to sign the Brazilian, Jonathas, from Elche.
He's a player about whom both Celtic and Crystal Palace got in touch with me to ask opinions – both wanted to sign him, both struggled with the work permit issue.
Former Rangers winger Aaron Ñíguez played with him last season and reckons he can score goals from nothing, has great power and pace and, with luck, could become a real great of La Liga.
As for La Real's other goal-provider it's about time Carlos Vela stopped sneaking crafty fags and opted for more salad and fewer pies.
IF, and it's a big if, these two can pair-off well and hit the net regularly Moyes' team can be Earth Wind and Firing on all cylinders when La Liga returns in three weeks' time.
As for September, do you remember …?
Spanish welcome for Phil
Okay, not to stretch a point on the previous theme but when I was staying in Manchester's Deansgate Hilton and doing some running in the gym a couple of seasons ago, in walked Phil Neville.
He owned a penthouse apartment in the block – the same block where Ángel Di María was burgled and his United career effectively short-circuited – and used the gym most mornings.
Without ignoring the athletic purpose for which we were in the place to start with, there was time for a quick chat and Phil told me that one of his great regrets was that right outside the front door of his apartment and the Hilton was the Cervantes Institute where Spanish culture was promoted and Spanish language taught.
He'd always wanted to learn, had even used a few CDs and cassettes in the car but never quite dedicated sufficient time to the project.
Now here he is as Ian Cathro's successor at Valencia – assistant to Nuno Espirito Santo.
Still a fledgling coach, after a year with David Moyes and then Ryan Giggs at Manchester United, the greatest bonus this intense, talented sportsman has to offer to Los Che right now is gallons and gallons of experience.
He's nearly had more Champions League appearances than the rest of Nuno's squad put together.
Back in Europe's elite competition this season, for the first time under the Portuguese, Phil, pictured, rightly reckons there will be more than a few with butterflies in some stomachs when they hear the Champions League music at the Mestalla this season.
Thus it is he's doing two hours of Spanish a day. He views it as a sink or swim task.
To the extent that he told local journalists the this week that unless he gets a grip of basic Spanish within four months he'll quit.
O hablo español bien dentro de quatro meses o me voy a casa, is what that translates to Phil.
And I hope you manage it, I really do.
Another quality British transfer to La Liga.
Welcome.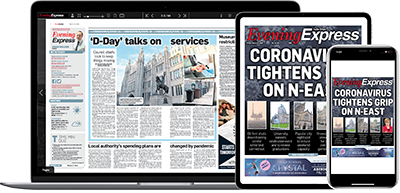 Help support quality local journalism … become a digital subscriber to the Evening Express
For as little as £5.99 a month you can access all of our content, including Premium articles.
Subscribe