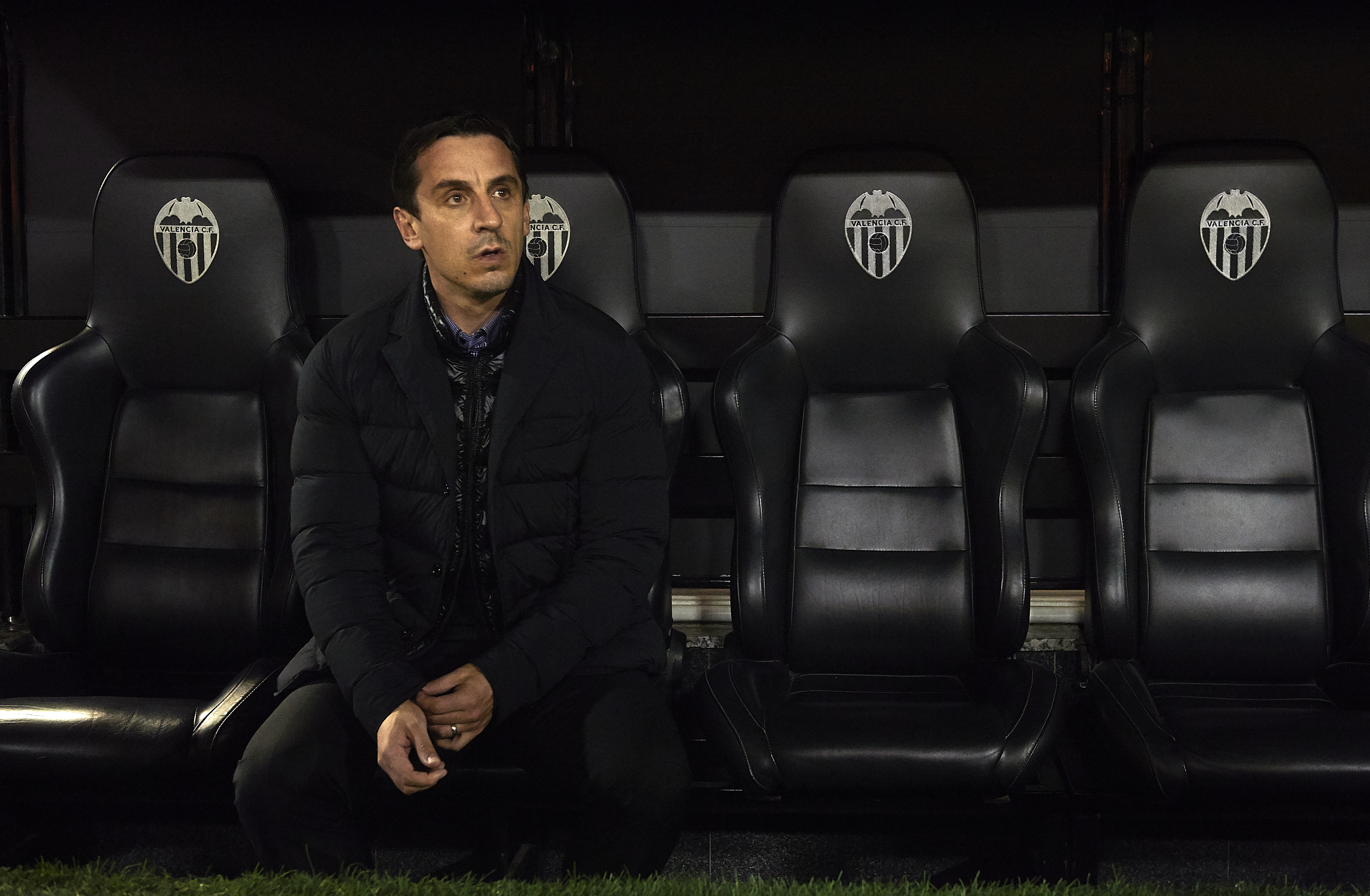 The 'one-club man'. We know all about the majesty of that kinda guy in our city – at our club.
Simmy, for example. Big Scooby at the back – relentlessly superb even when his two defensive playmates retired or moved on.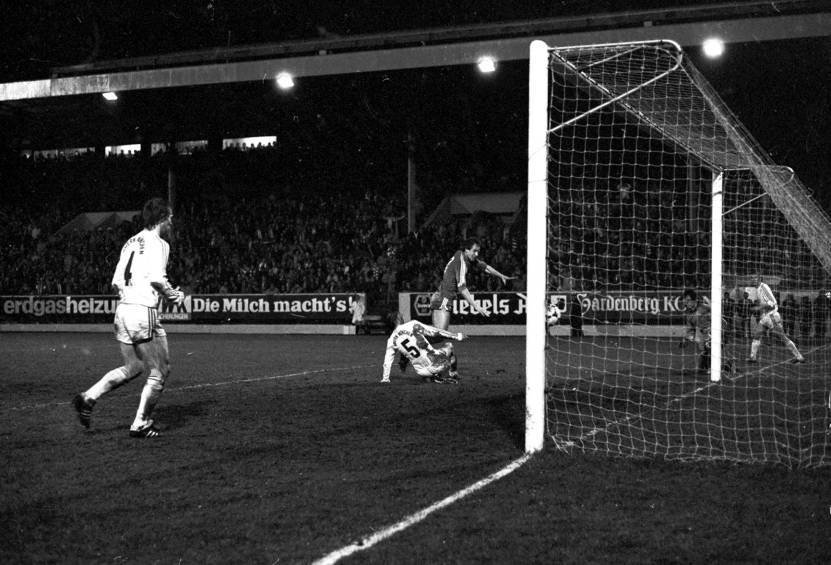 And Willie. His name is still mentioned with reverence by any Dandy lucky enough to experience his leonine power – and to this day, even having lived among giants for years in Spain, Willie Miller is still among the top three players I'd put in a time machine the instant it's invented.
Imagine just seeing him again, in his prime, scaring the bejaysus out of your common or garden striker and hands-down beating the elite forwards for tenacity, anticipation, ferocity and will-to-win.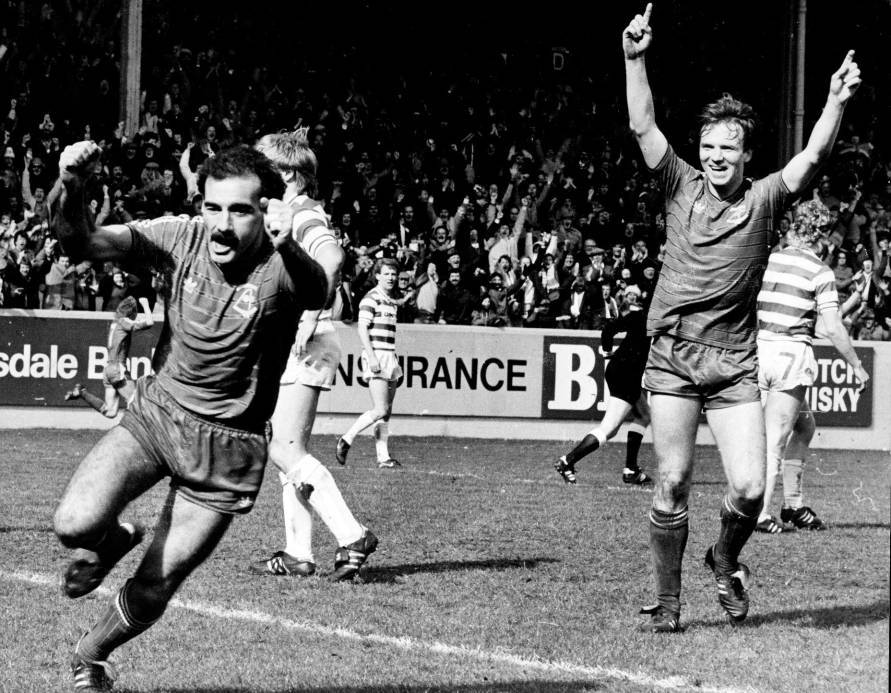 Anyway … Valencia manager Gary Neville was just such a "one-club man".
Under Fergie for the entire duration of his Manchester United career, no less.
Sadly, I think that status, that experience has cost him dearly during his time at the Mestalla.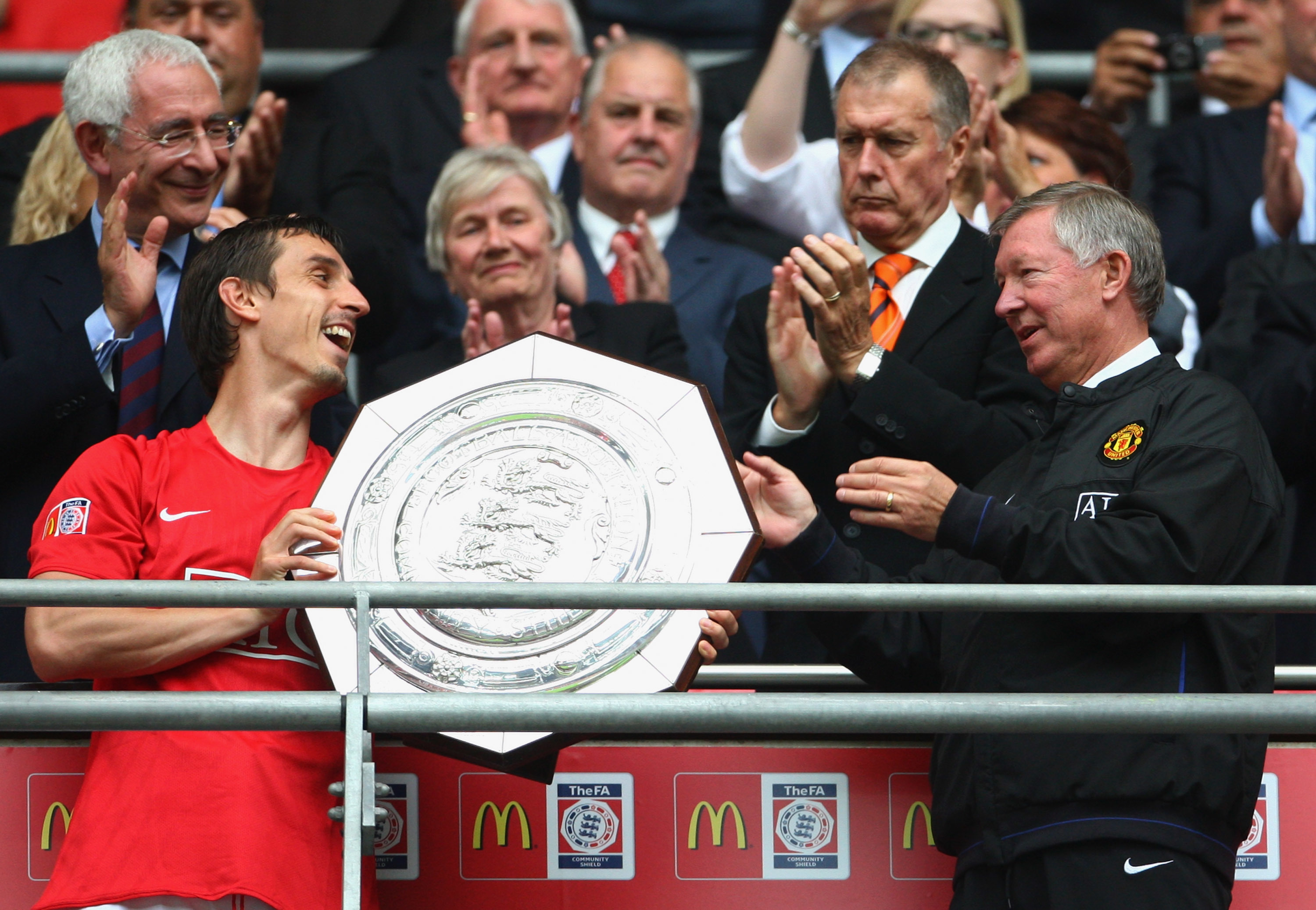 I don't think he's been prepared for how brutal it is when ordinary players lose motivation, confidence and begin to pass the buck.
There was no such nonsense at Old Trafford.
One of the fools-gold temptations I try to avoid when writing, even as a first hand witness, is becoming the columnist who possesses every solution.
It's tempting because it's what some part of your audience wants to hear or read.
It's also tempting because even though access has changed over the years some of us are still offered tremendous insight from the participants in this addictive nonsense called football which we love and crave so much.
We get to see training, we get briefings, sometimes we even get to have a few beers with the combatants and, once any sort of trust is developed, they tell us things with the same "need to share" which is inherent in almost all of us.
So we write about people, matches, campaigns, transfer purchases, tournaments with the benefit of knowing things which can be explained but not always put on the record via direct quotes.
But Valencia is not a simple story.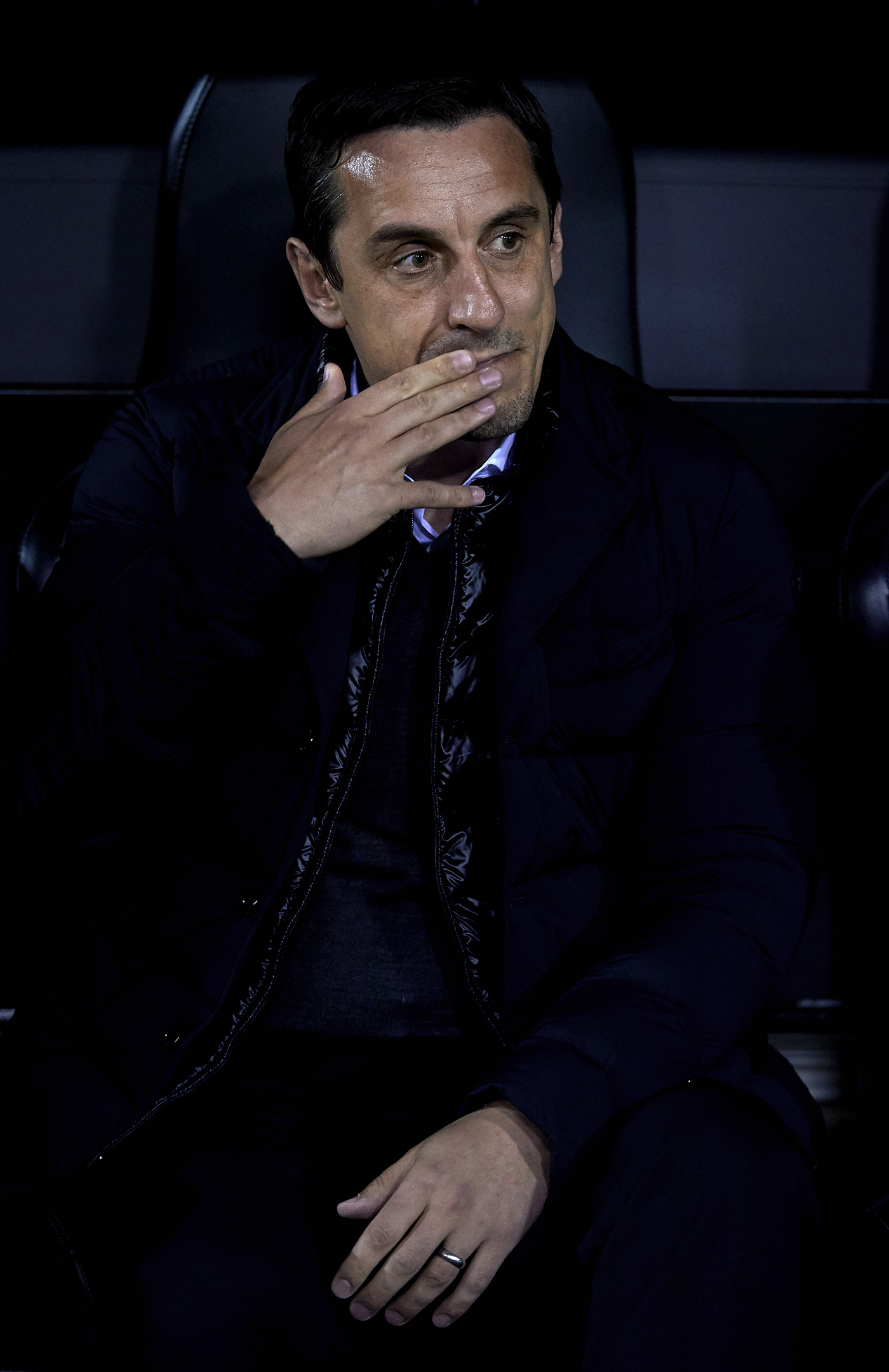 Explaining why it is that they are horribly near the relegation trapdoor; why it is that they have been capable of drawing with Madrid and Barcelona, beating Athletic Bilbao, coming within 15 minutes of the Europa League quarter-final – but then playing like none of the players know or respect each other in consecutive home defeats?
That's not a conundrum to which anyone should dare to apply an: "I've got all the answers!" argument.
Nevertheless, I'll tell you this much.
Irrespective of the fact Gary Neville took the risk of boarding a listing, perhaps even sinking, ship without masses of maritime experience or seafaring language, he's discovered there isn't just a chasm between his experience as a player at Old Trafford and what he's found at Valencia.
There are light years. Several million of them.
Summing up a decade and a half of top level experience with United, the words to encapsulate what Neville lived through would include: Brilliance, intensity, commitment, planning, aggression, competitiveness, common goals, leadership, pride – winning attitude.
When he moved to become a scintillating TV analyst he displayed, and encountered, many of the same traits.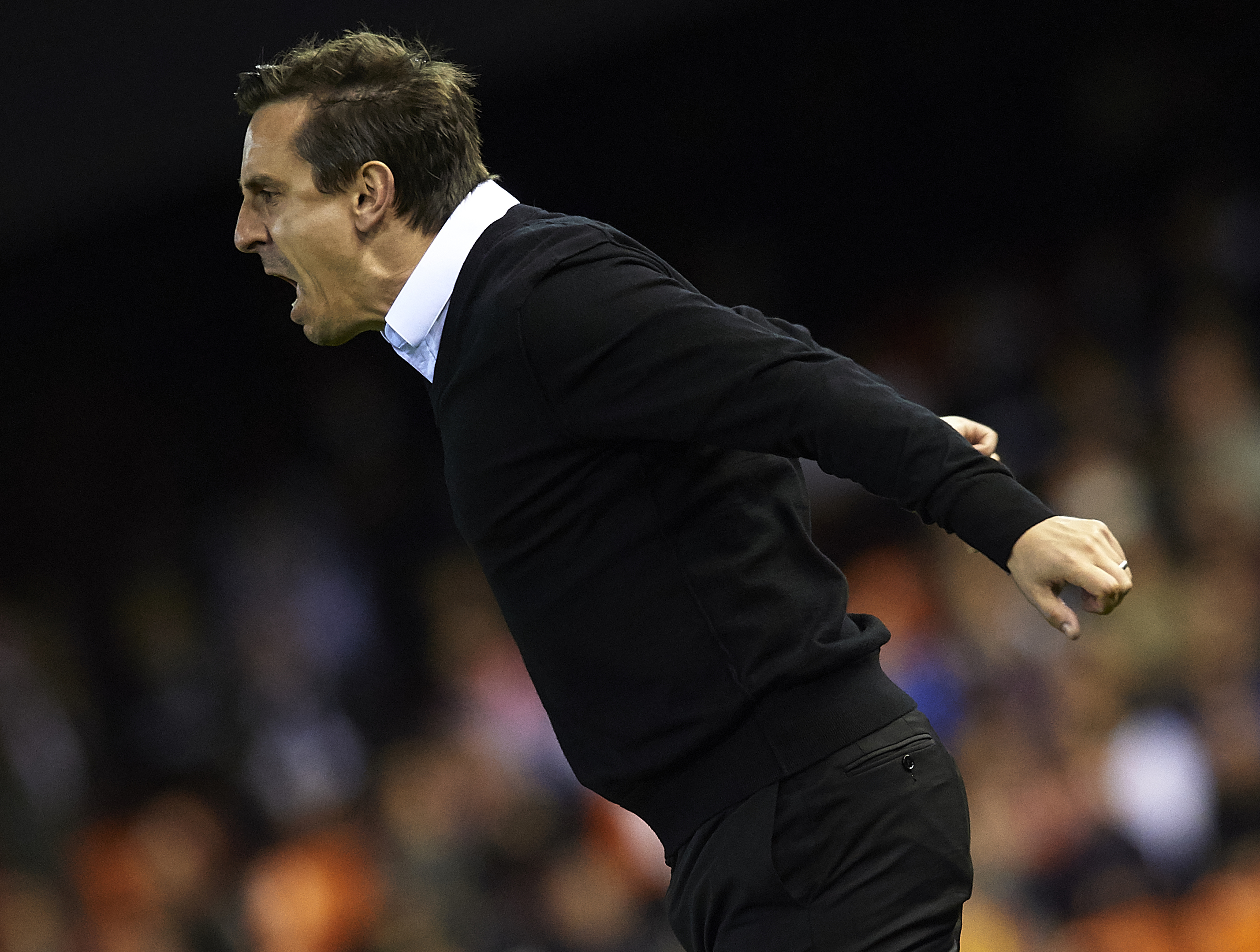 Gary Neville
At Valencia he's discovered haphazard planning, lack of motivation, unnecessarily repetitive injuries, over-paid, under-committed playing staff, lack of self-respect, lack of aggression, timidity, insufficient confidence.
And I'll wager it has been a terrible, terrible shock.
Over my career I've often spoken to genuinely great players once they've moved on to another club or another stage of their career – perhaps as a coach.
They knew, they really did understand, that elsewhere it wouldn't all be like their winning, hungry, successful experience – but usually they had absolutely zero idea how bad it could be.
Living in a cocoon of well planned, relentless, self-driven success is both a blessing – and a curse.
Learning how to cope with lower standards, not just with players who don't have the ability you're used to working around, is a bitter, frustrating and often bewildering process.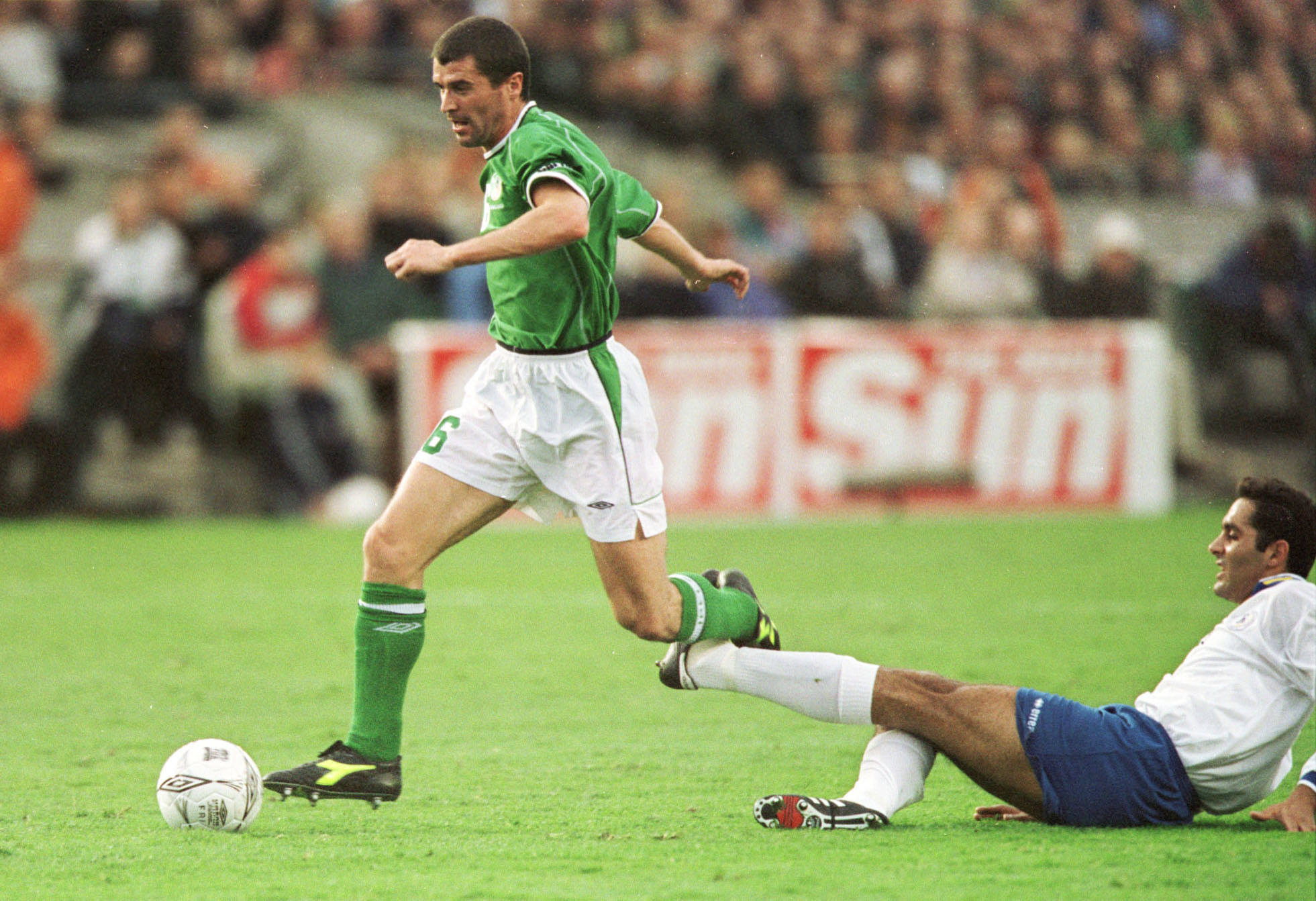 It might well be that the biggest example was when Roy Keane tore Mick McCarthy and his staff several new ones because of the poverty of the pre World Cup planning for Ireland's 2002 training camp in Saipan.
It caused the Manchester United midfielder to head for home (missing a unique experience to play in the World Cup) rather than drop his standards.
It split the squad, split his country and is still the most incendiary football topic you can broach in Ireland to this day.
What Neville has found in Valencia is not absolutely 100% identical – but it's generically the same. Standards below anything he's encountered.
And while his players have been, to a great extent, limp, lacking in fight, lacking in intensity, the mess is not wholly their fault.
Valencia owner, Peter Lim, Neville's friend and business partner, required Portuguese agent Jorge Mendes to find him the right club to buy into.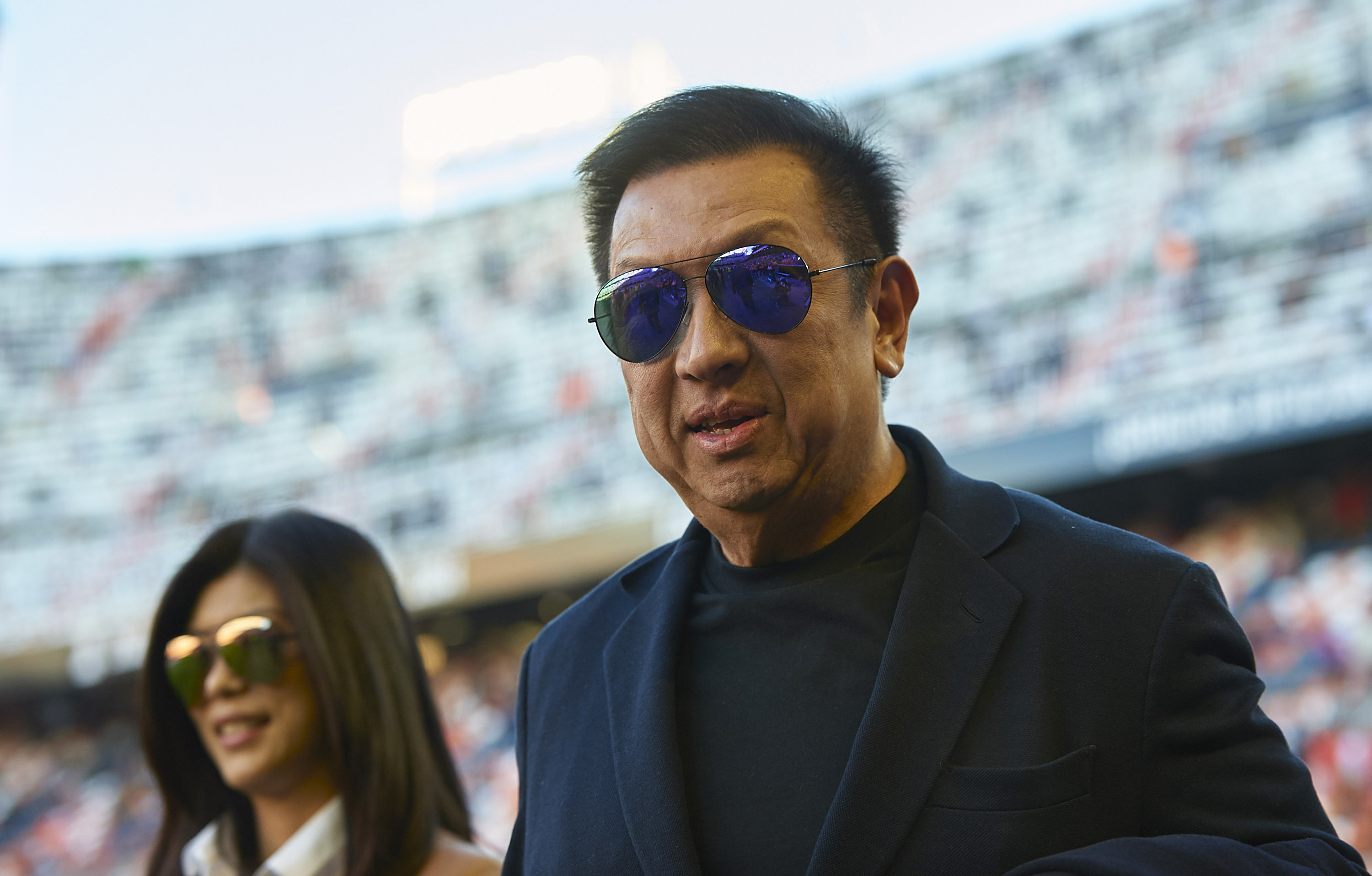 So far so good. But subsequently trusting Mendes to propose both the coach (Nuno Espirito Santo) and to bundle in a huge number of the new, young, inexperienced players was like using a taxi driver to navigate through London to the VIP entrance to Buckingham Palace and then asking him 'do you want to show me around the palace mate?'.
The taxi driver will take advantage and have a ball but all the normal protocol will be abandoned. The visit will backfire spectacularly and the press will have a field day.
It was fundamental, last summer, that Valencia's squad building was in the hands of someone both experienced and excellent.
Right now I'm certain of a few things.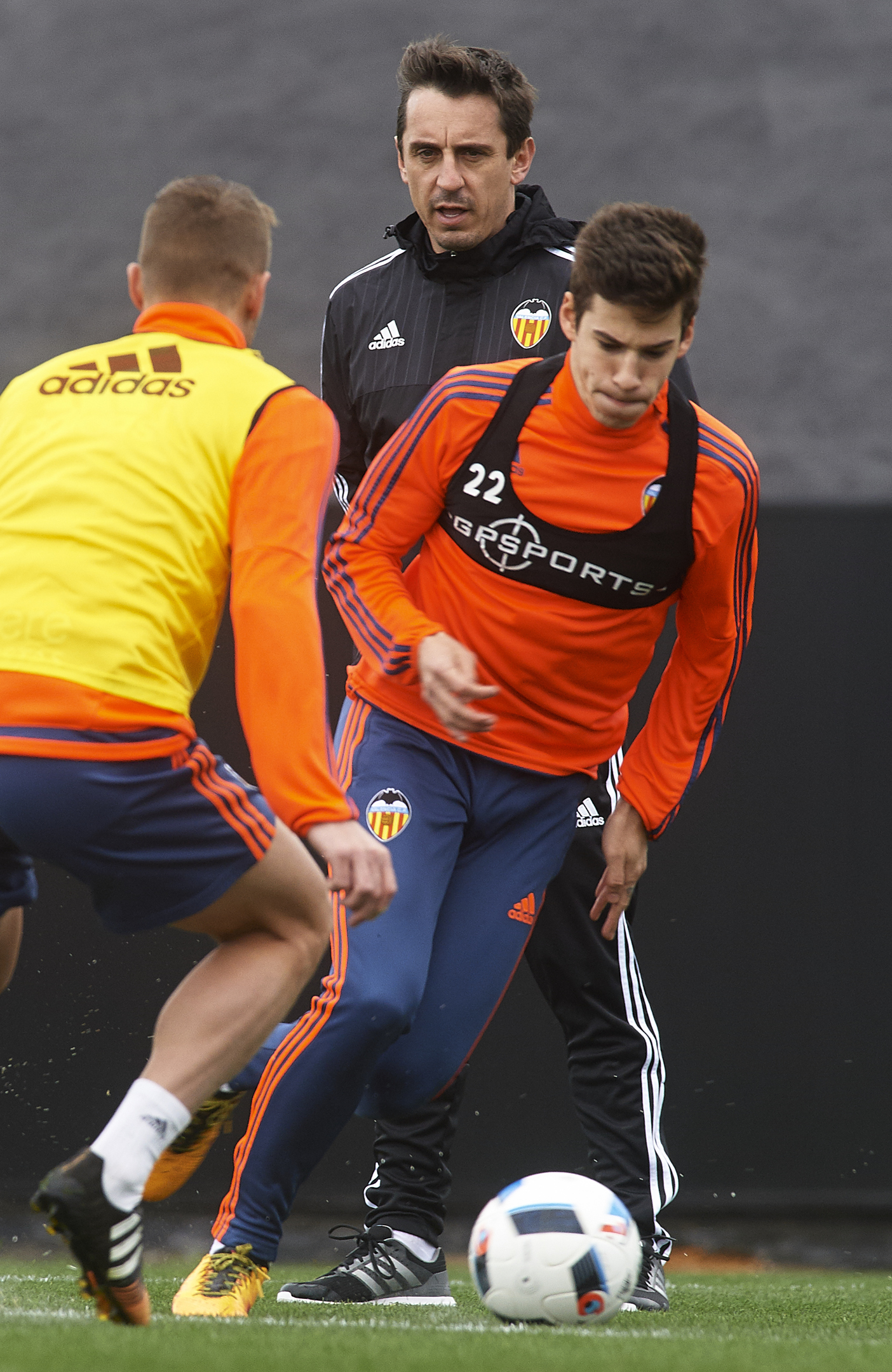 Firstly, the game at Las Palmas, only a point behind now, is just huge for Neville and Valencia.
Secondly, that Neville has told Lim he's determined, because of pride and a sense of responsibility, to fight on until the end of the season.
Thirdly, that Neville and Lim, plus the rest of the Class of '92, want to buy Manchester United from their American owners.
Fourthly that even if some of Gary Neville's decisions have gone awry the absolute principal fault in Valencia's downward spiral has been the D-minus way their current squad has been constructed.
A disgraceful mess from which Jorge Mendes will walk away scot-free and vastly richer.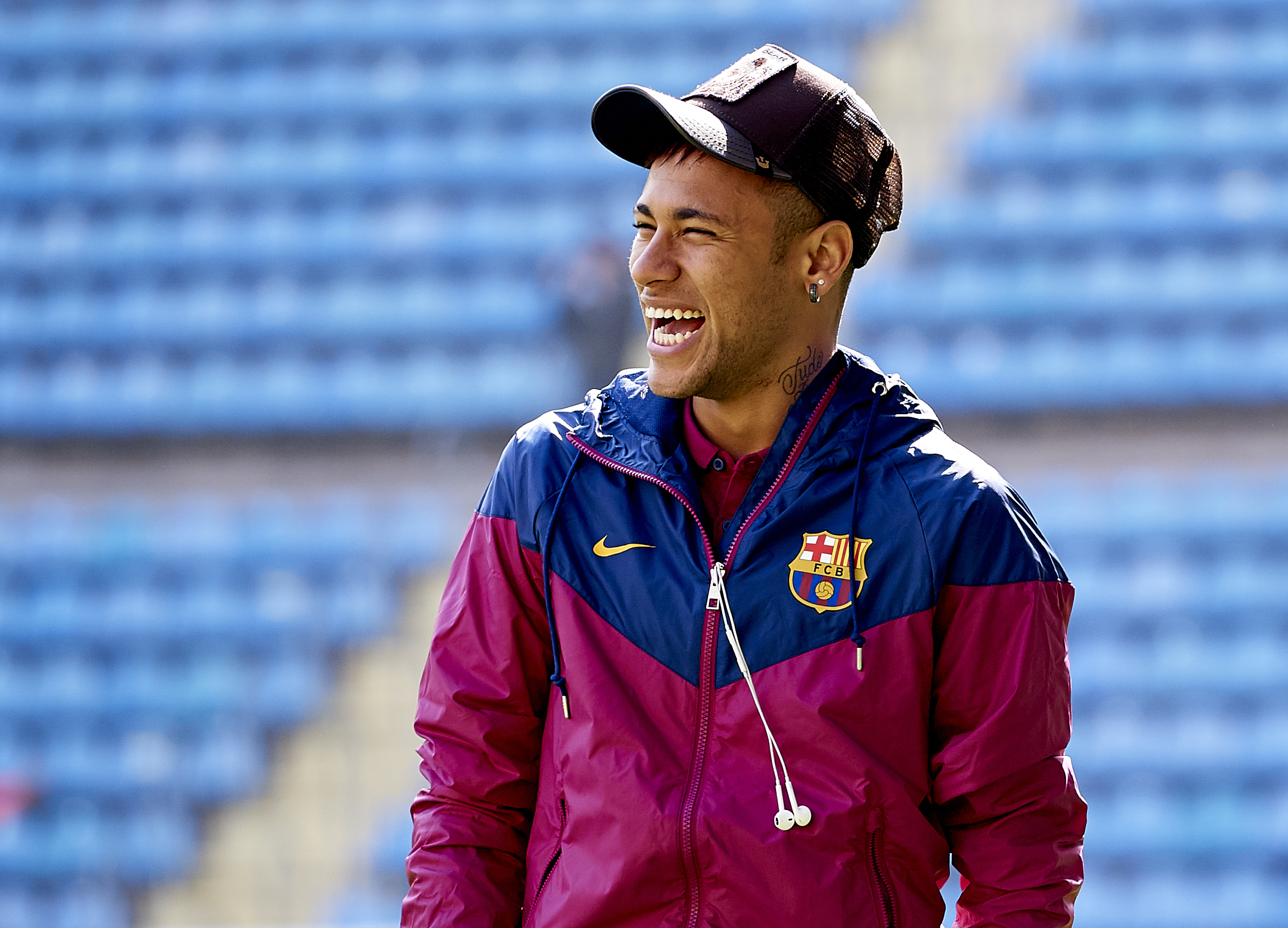 Only ref wins game of cards
I'll  tell you three stone-cold facts about La Liga's race for the title last weekend.
One. Barcelona were awarded a penalty at Villarreal which was, under no circumstances, either a foul or a booking for the Yellow Submarine's keeper Sergio Asenjo. Horrible.
The way the game turned out, that penalty, and panenka-style goal from Neymar ultimately meant a point was saved.
Two. Adding fuel to the fire, the referee should certainly have sent off Gerard Piqué early in the first half.
Having already (totally incorrectly) booked Piqué for handball, José Sánchez Martínez missed a crystal clear handball offence just a few minutes later.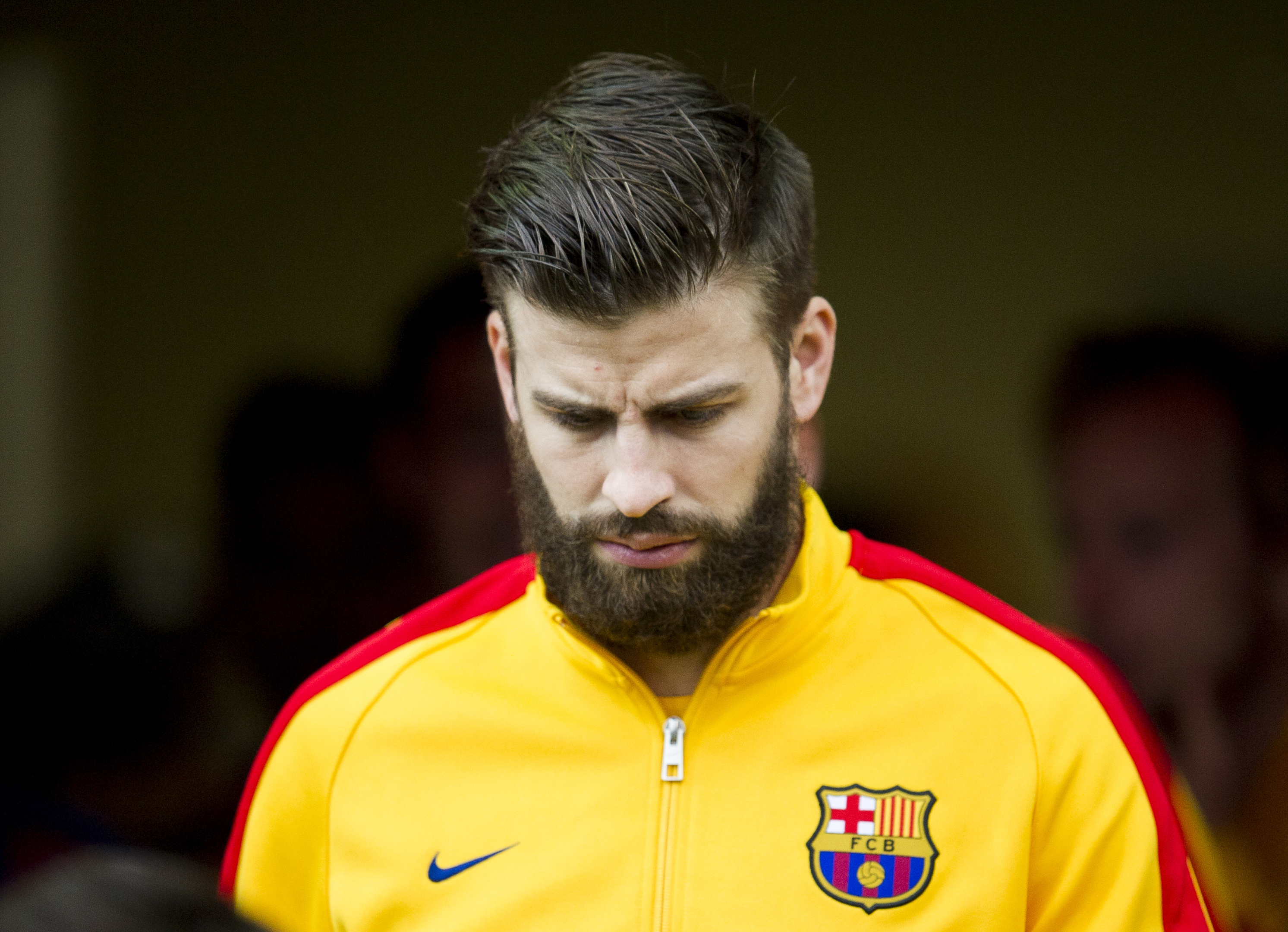 A nice wee bonus to the champions – not having to play with 10 men against ferocious Villarreal.
Barça's record breaking (39 game) unbeaten run continued.
Luis Enrique's team added another point to their lead over second-placed Atlético, who lost to Sporting Gijon.
The third stick-on fact was that Madrid had a good goal, by Gareth Bale, improperly disallowed.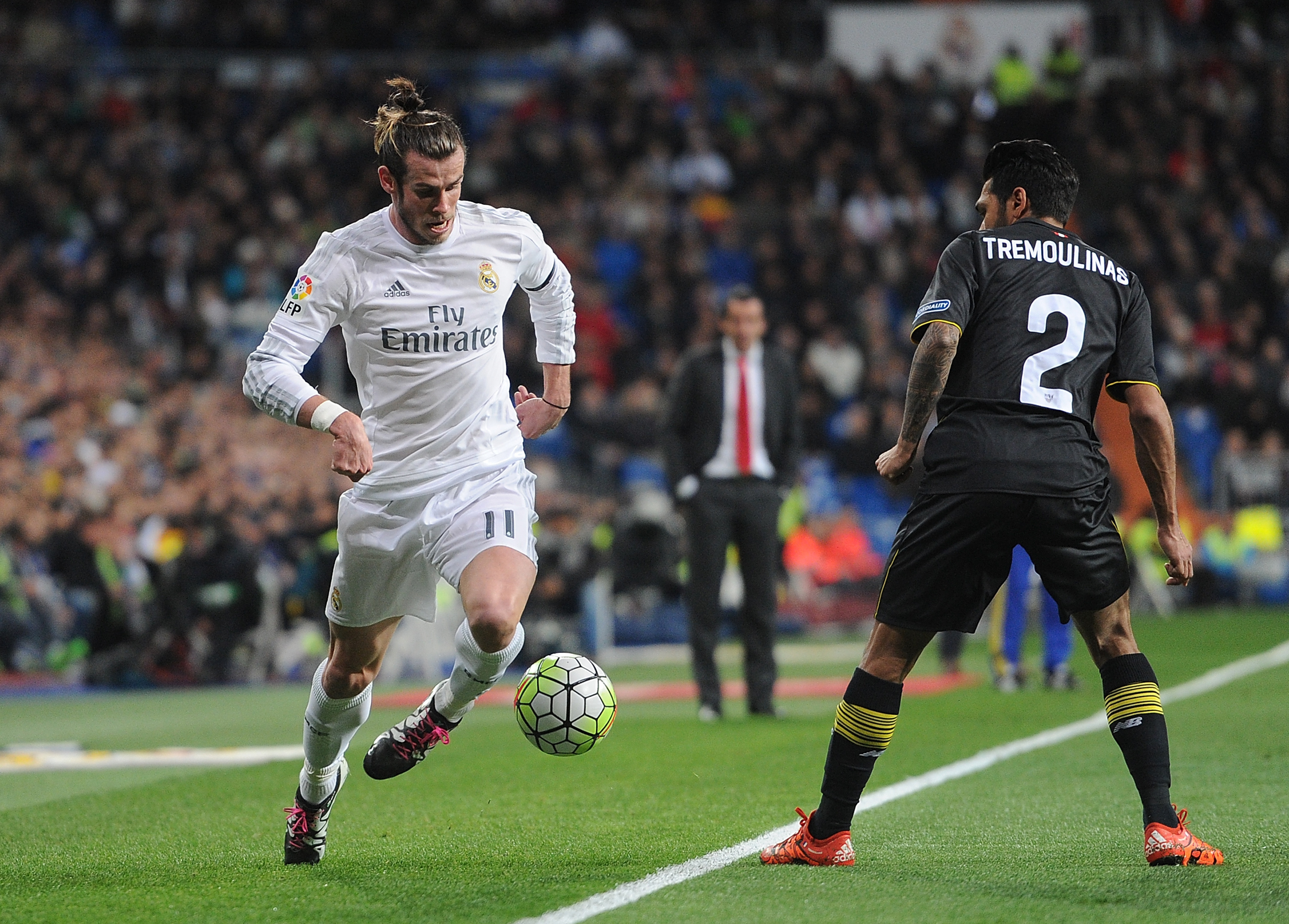 It didn't affect the result but, of course, with the Clásico just around the corner there's been a mega-fuss in the media and Piqué got involved – branding one high-profile journalist as a Madrid fan with a typewriter.
All jolly fun but it obscured something important. The Villarreal v Barcelona ref is some kind of football psycho.
I mean that in the nicest sense.
In the 15 games since he was promoted from Division Two, José Sánchez Martínez has shown 111 yellow cards and sent off six players.
He's averaging nearly eight bookings a game and a red card every two and a half matches.
When he was in Division Two he was just as loco.
So, not unjustifiably, he may feel his bosses have given him licence to behave this way.
(His best card total in a game this season was 17!)
He's like the refereeing equivalent of Donald Trump meets Captain Mainwaring.
And no, I don't know if he's related to Willie Collum.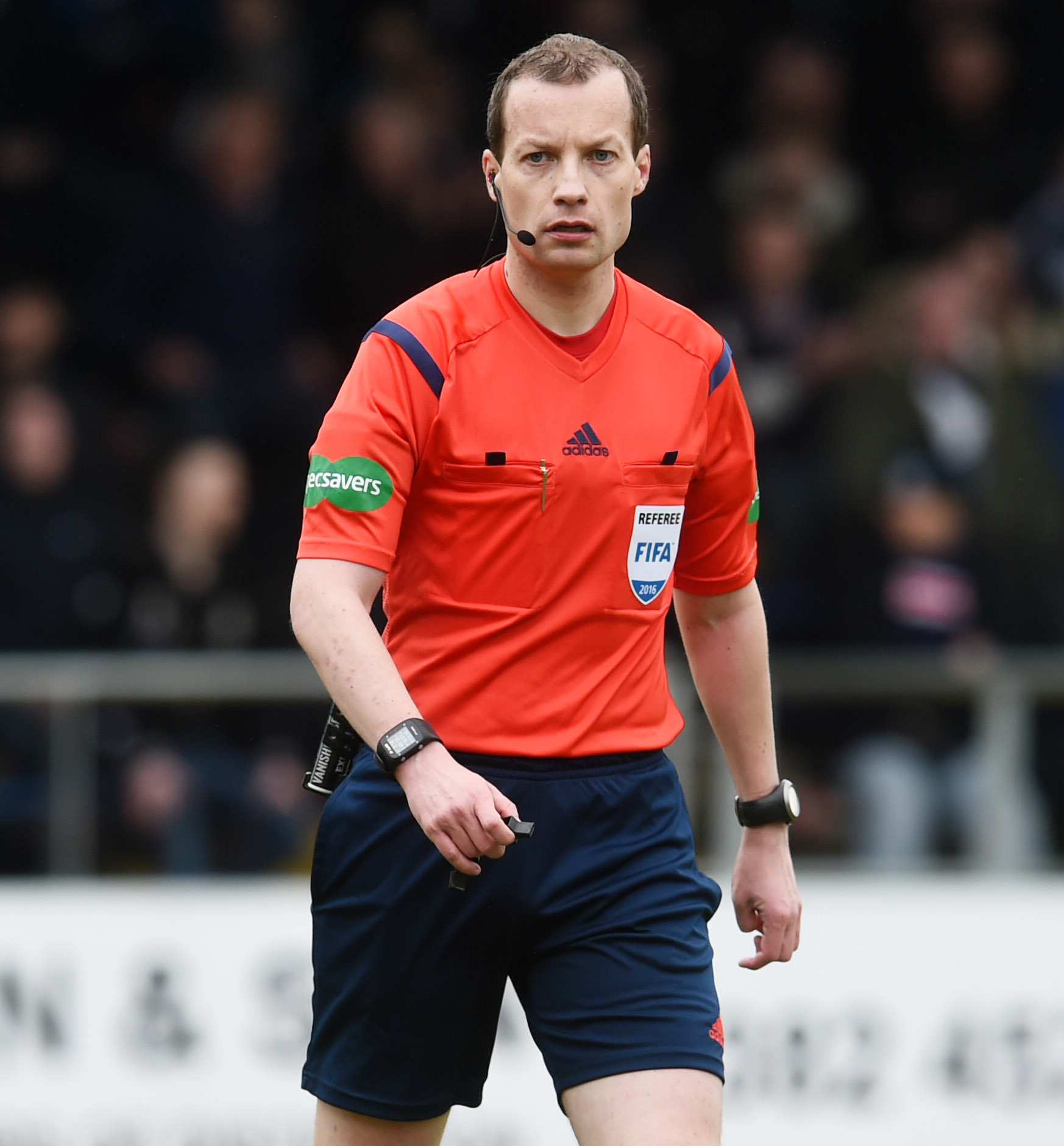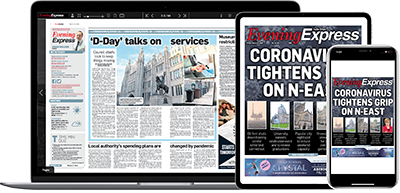 Help support quality local journalism … become a digital subscriber to the Evening Express
For as little as £5.99 a month you can access all of our content, including Premium articles.
Subscribe