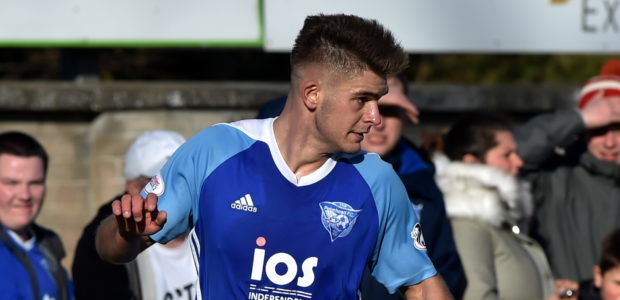 North-east's Jack Leitch believes a new job could be helping him find top form.
The Blue Toon midfielder has swapped working as a glazier for football coaching.
The 23-year-old was working fitting doors and windows but returned to coaching in dad Scott's academy.
Leitch's new job has cut down on the travelling he has to do and he believes it will help him deliver his best form for Peterhead.
He said: "I was working fitting windows and doors for 10 months and I have to be honest and say I hated it.
"I turned to it because I had been coaching but I wasn't getting enough hours so I needed something with more hours and I thought I would do something different.
"But I've got more hours again coaching so I'm back at that.
"I'm coaching in my dad's academy across North Lanarkshire so it's been really good.
"I've been helping my dad out with some sessions and learning from him.
"It's a different way of coaching because when you are doing one-on-one stuff it is a lot more specific to meet players' individual needs, so it's really interesting.
"The company I was working for before was quite high profile and busy and there was a lot of travelling up and down to jobs.
"And that was on top of playing for Peterhead and travelling up and down to Peterhead training and games.
"It was a bit much for me so it's good to be back to the coaching.
"And I think it might be making a difference to my game as well because I felt really good on Saturday against Berwick.
"It's good to be in a football environment all the time and enjoyment is a big thing."
Balmoor boss Jim McInally also thinks the move is a good one for Leitch, allowing him more time to focus on his football with the Blue Toon.
He added: "He travels enough by playing for us, but as a glazier he was travelling the length and breadth of the country.
"Getting back into football coaching will take the pressure off him a bit.
"And it will keep him out practising his football and it will improve his fitness.
"He's a fit boy anyway, but he'll benefit from getting off a heavy job.
"I always give part-time players total respect, not just my own players, but part-time players at every level – our league, the Highland League and below because they all make a great effort to play a game of football and get to training."
Meanwhile, Peterhead midfielder Aaron Norris has gone out on loan to Highland League Formartine United until January.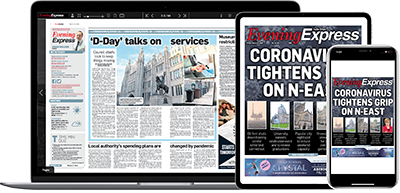 Help support quality local journalism … become a digital subscriber to the Evening Express
For as little as £5.99 a month you can access all of our content, including Premium articles.
Subscribe