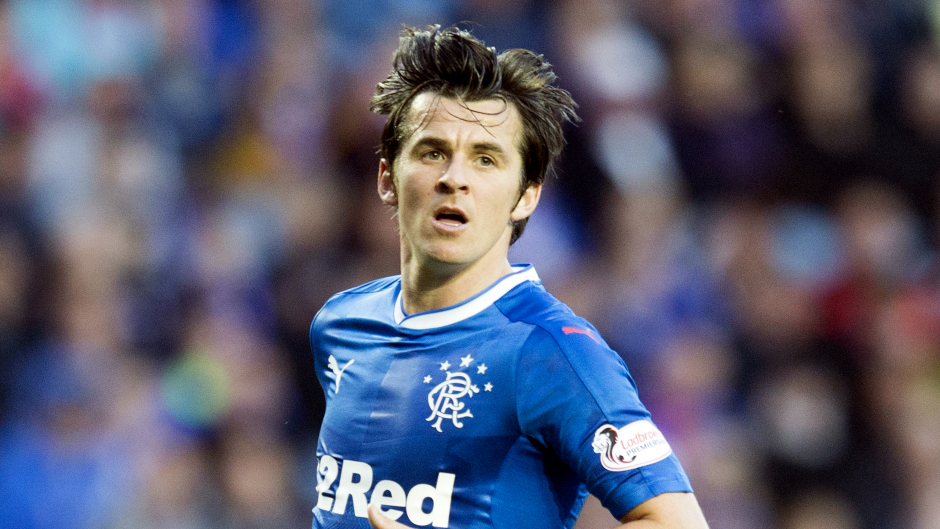 Former Rangers midfielder Joey Barton has been banned from football for 18 months after admitting a charge in relation to betting.
Barton, who is currently playing at Burnley in the Premier League, has also been fined £30,000 and warned about his future conduct.
He was charged with breaking FA rules for placing 1,260 bets on matches between 26 March 2006 and 13 May 2016.
The 34-year-old has also hinted at early retirement following the decision which he plans to appeal.
In a statement on his website he said: "The FA have announced I am banned from all football for 18 months and fined £30,000 and costs for offences against The FA's Betting Rules.
"I am very disappointed at the harshness of the sanction.
"The decision effectively forces me into an early retirement from playing football. To be clear from the outset here this is not match fixing and at no point in any of this is my integrity in question.
"I accept that I broke the rules governing professional footballers, but I do feel the penalty is heavier than it might be for other less controversial players.
"I have fought addiction to gambling and provided the FA with a medical report about my problem.
"I'm disappointed it wasn't taken into proper consideration. I think if the FA is truly serious about tackling the culture of gambling in football, it needs to look at its own dependence on the gambling companies, their role in football and in sports broadcasting, rather than just blaming the players who place a bet."