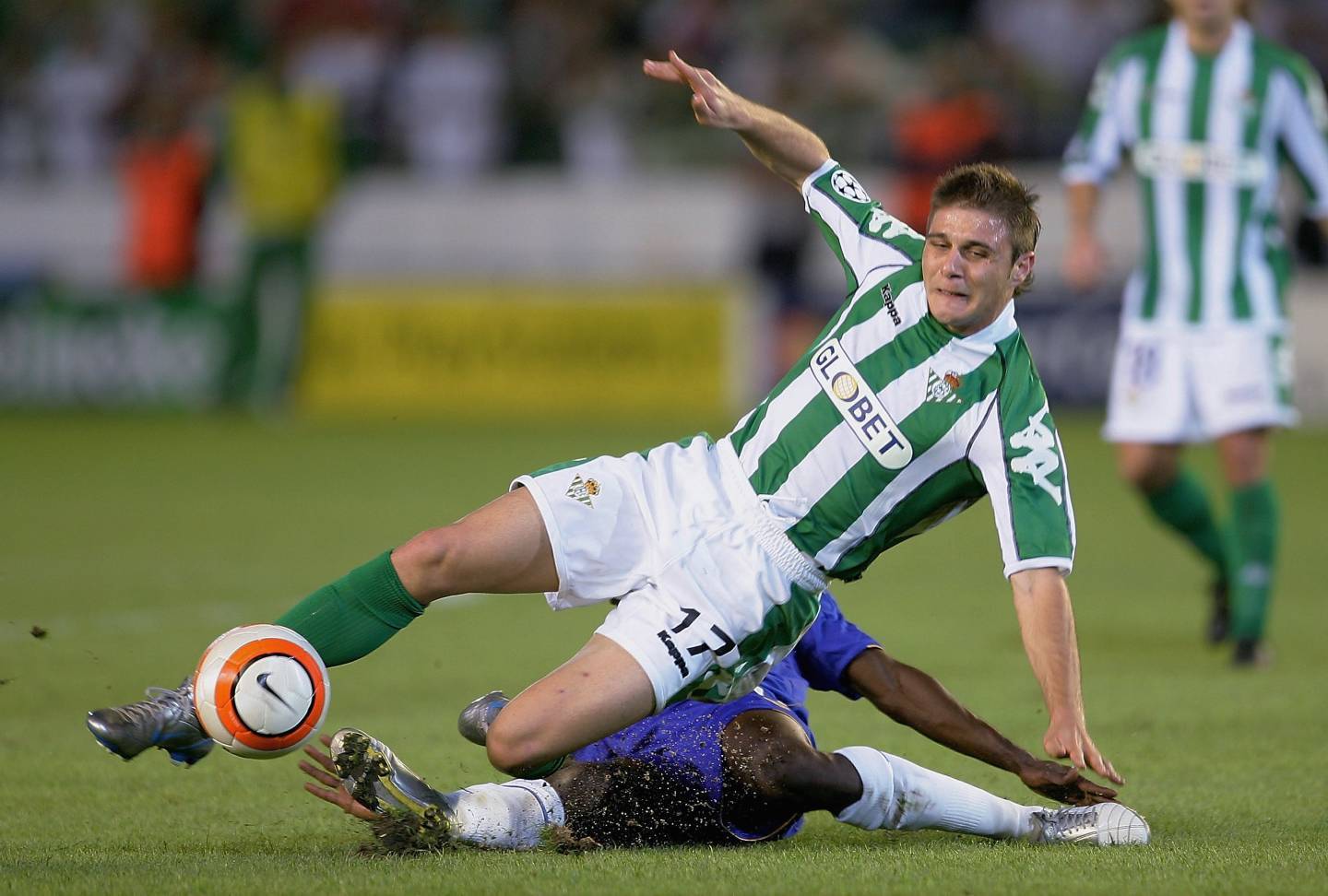 VALENCIA'S Mestalla stadium is one hell of a place.
It owes nothing to the anodyne, modern, sanitised entertainment arenas.
Wherever you go now you'll see football stadia which are all Bill Wyman – methodical, plodding, charisma-bypass.
Bed by 9pm.
The Mestalla is Keith Richards meets Keith Moon via Keith Allen.
Rock and Roll. Rock the establishment. Between a rock and a hard place. Noisy, edgy, raw.
Because building the "new Mestalla" has been such a financial burden for the club people have forgotten about the merits of this game old girl.
She's had a re-fit – football's version of liposuction, teeth whitening, wonderbra.
It's the same old structure but boy, does the Mestalla now throb with sex appeal.
A couple of weeks ago it was brim-full as Valencia knocked Monaco out of the Champions League and 45,000 happy Valencians trumpeted their joy and pride.
But I was there again a couple of days ago, against Zenit, and there were only 28,000 of Los Che's stalwarts present.
Where were the missing 17,000?
These are still restricted times in Spain, economically, albeit that the massive dole queues are reducing, mortgage rates remain low and companies are beginning to think about expansion not contraction.
Nevertheless there's a good going theory that many of the missing thousands were saving their money because they would prefer to spend it watching a ramshackle, unreliable, divinely gifted, nutty, man-child legend return to play at the Mestalla this weekend for what may not be the last time but is certainly one of the last times.
His name, in case you haven't guessed it, is Joaquín Rodriguez.
This weekend, barring injury or an act of God, he's coming back with the club where he made his name, Real Betis, to the club where he hit fame and fortune. Valencia.
The word is that nobody in Valencia wants to miss it.
Not just for his football, not just for his mesmeric dribbling, not even to pay him homage for his successful years at the Mestalla.
But just in case someone gives him a microphone.
Joaquín is nuts. Spain's Jimmy Bullard.
In ability terms he's their Peter Weir.
On his day Joaquín could send a written testimony, signed by a Notary Public, witnessed by either the Pope or Julio Iglesias but detailing precisely which way he was going to dart, left or right, to the full-back he'd be facing next and he'd still succeed in selling such an outrageous dummy that the pre-advised defender would need a ticket and an escort to get back in the stadium.
Meet him up close and you might think it's his Sideshow Bob-sized feet which were his strength.
He's a guy who'll fit into size 'M' clothes, 15" collar and it'll take him a good while on retirement to move up beyond a 32" waist, but his feet are like canoes.
However that's not really his "thing".
Joaquín wanted to be a bullfighter when he was a little tot but his mum wouldn't let him.
So he'd sneak out the back door in his native Sevilla and nick over to the trainee bull-ring where the old fella shunting the shopping trolley with horns on the front (this bit is true as I live and breathe) trains young talent on how to tempt the horny beast but show the cape and let it brush past without injury.
Whether Joaquín's tempo, sway and body language were innate or learned there in the trainee bull-ring is up for debate.
But they claim in Sevilla that many of the planes lost in the Bermuda Triangle were left there by a Joaquín side-step.
Anyway. There have been hundreds of "gallus" players.
Joaquín stands out not because he was the very best of the "here I am … find me … try to touch me … zap, I'm gone …" breed of winger. He stands out because he's bonkers.
He's 34 now but when he was 28 he was on a radio show and admitted: "I know this sounds a bit odd but I was on the breast till I was at least six.
"All the other kids in the playground used to run for the water fountain and I'd run to my mum.
"You might think that's weird but I've asked other guys in the team and some of them were the same!"
No team-mate ever confirmed this conversation.
At his presentation as a Malaga player Joaquín took the microphone and told this joke: "There's a guy up in the stands for a Malaga Champions League match and he sees an empty seat. The woman next to it says 'you can't sit there!'. "The fella says: 'Why!?' . And the woman says: 'That's my dear husband's seat, he sat there all his life but he's dead and can't be here now'.
"So the fella says: 'Don't any of your family come and join you now he's gone?' And the woman says: 'No, none of them'. "So he says: 'Why on earth not?' and she says: 'They're all still at the funeral.'"
This is the Joaquín who, when Chelsea fancied buying him, and it was alleged the winger's dad had been seen in South-west London, answered journalistic enquiries with the phrase: "No, my old man's at home on the sofa watching TV with the backside hanging out of his trousers as usual."
Interviewed on club TV he was asked his favourite hobby. "Tennis!" the bold Joaquín claimed. Completely straight-faced.
In the background, off camera, is the sound of Julio Baptista corpsing with uncontrollable giggles. "You've never played tennis in your life!" the Brazilian says, now crying with laughter.
Joaquín, not an ounce of shame, admits on camera while folding over into happy fits of glee: "Not only that! I don't even know if it's a racket or a bat or how you hold it properly …"
Last week it was Joaquín's goal assist which let 10-man Betis beat David Moyes' Real Sociedad.
Tomorrow, injury and ill-fortune permitting, he's coming back to the Mestalla.
Honestly, now that he's back from exile in Serie A it's going to be like one long "farewell" tour around La Liga.
Please, everyone, just pass him the ball. Then hand him the microphone.
Stegen them in from all over
IN CASE you didn't manage to see it I should point out that Barcelona's keeper Marc André ter-Stegen was caught out, again, from massively long distance on Wednesday night.
Roma's Alessandro Florenzi looked up, thumped the ball from nearly his own half and the effort soared over the young German at the Olympic Stadium to give Romulus and Remus' boys a draw.
"It was craziness but I thought: 'I'll try it!'" the full back admitted after the 1-1 draw.
In case you've not been following previous episodes, Ter Stegen was similarly embarrassed in the Spanish Supercup when, playing the sweeper-keeper role which Barcelona hold sacrosanct, he headed the ball clear only to see Athletic Club's Miki San Jose thump it right back over his head from at least 50m out.
Nor is the now injured Claudio Bravo exempt. When possession was lost by Sergio Busquets in Barcelona's first home Liga game, against Málaga, the visitors' Juan Carlos cracked a first time half volley over the Chilean's head only for the ball to land on the roof of the net rather than in it.
It's a bombardment. Whether this comes directly from teams' tactical briefings when coaches say: "Shoot for goal from any distance if a Barça move breaks down or you spot the keeper too far off his line," or from individual player craftiness, a trickle threatens to become a deluge.
Worse, ter-Stegen looked as if he'd been scalded by criticism after the Supercup defeat and, as a result, stayed pegged to his line last Saturday when Atlético broke free down the middle and Fernando Torres scored without him coming out to challenge.
The German, pictured, can't do right for doing wrong.
"That guy could shoot a hundred times again like that and he'd never score," Stegen said in Rome post-match.
Okay, maybe. Barcelona press high and will absolutely require their keeper to patrol far outside his penalty area in order to squeeze space and play like a sweeper.
But when I asked Luis Enrique about it he was clear. It's not liberty to roam as far as you want whenever you want. It's a judgment thing. Position based on possession of the ball.
The system is fine, the risk is massively worth it. But, right now, this talented young keeper is about a metre wrong here and there and it's costing him goals.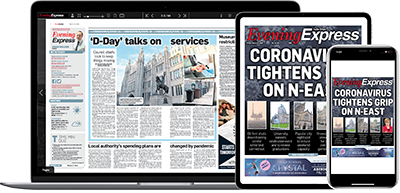 Help support quality local journalism … become a digital subscriber to the Evening Express
For as little as £5.99 a month you can access all of our content, including Premium articles.
Subscribe