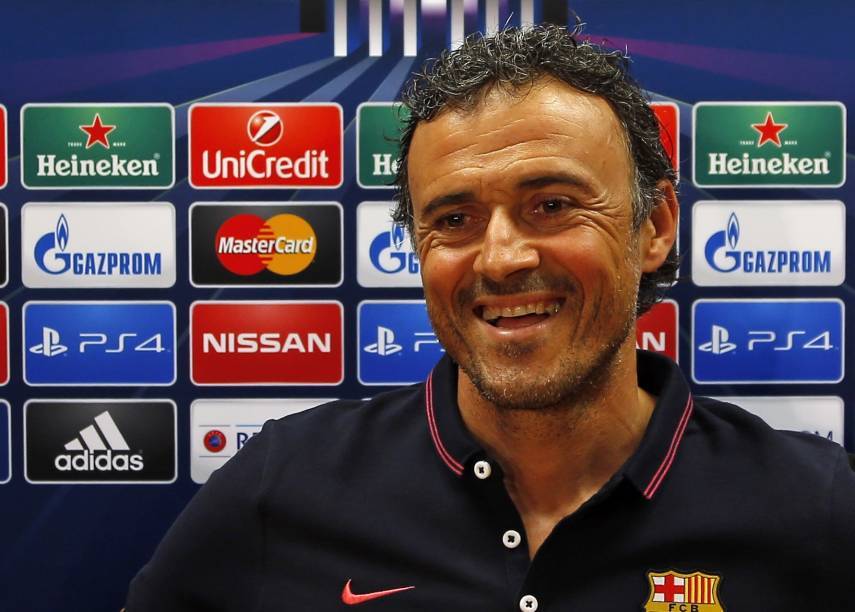 RECENTLY I was talking to the Barcelona manager Luis Enrique and asking him whether he thought there was a particularly fierce "hunger" to win the Champions League in this city.
I started the conversation quite sure that there was.
In my mind were ideas like Barça's perennial desire to compete with Real Madrid who won La Decima (their 10th European Cup) last May.
Mixed in with that is the concept that while Los Blancos dominated Europe in the 1950s and early 1960s, ie a long time ago, the fact Barça didn't lift the cup with the big ears until 1992 allowed Madrid a yawning eternity of bragging rights.
Which they and their fans used to great effect.
Equally, the fact that lifting this mighty trophy for the first time was via the Dream Team, Cruyff, Koeman, Pep Guardiola, Stoichkov and Laudrup, has left, for the fans, an extra "sheen" of magic around the feat. Something addictive.
Moreover, Barcelona have dominated the tournament in the last nine years – three wins and umpteen semi-final appearances.
A truly golden era of Xavi, Iniesta, Messi, Puyol, Ronaldinho, Etoo and Guardiola.
But Luis Enrique surprised me just a little by separating out the concepts involved.
He reckoned there was a totally different feeling among fans, media, sponsors, players and the board in this modern era.
That maturity had changed things.
What had been an aching "need" to be European champions before 1992, a sense that they were football-inadequate until it was achieved, had now become an expectation that it was part of the club's strategic aims.
That the "immense joy" associated with victory is proving themselves Kings of Europe, not shaking off inadequacy.
Without having been involved in the chat, Johan Cruyff endorsed the thinking when he pointed out: "The general philosophy of Barcelona's fans has changed over the years."
Part of the reason that there was an "ache", an embarrassment even, when Cruyff came to power in 1989, stems from events surrounding our own Stevie Archibald, just an absolute Dons legend, in 1986.
And Juventus.
The last time Barcelona met Juve competitively it was in 2003 and Marcello Lippi's team won 2-1 after extra-time at the Camp Nou to end Luis Enrique's dream of winning the Champions League as a player.
It was his last European tie.
But the time before that, in 1986, Archigoles knocked Juventus out.
One night, in 2003, Steve and I had a night on the town – dinner and then a few late drinks.
I was a tad confused when a large number of the people who recognised their former idol and approached him would either give a little touch of his left ear or would tap their own left ear in appreciation.
It was because of what's known as El Gol Con La Oreja – the "Goal with the ear".
Back in 1986 Juventus were widely regarded, certainly by Barcelona, as the best team in Europe.
Platini, Laudrup, Scirea, Cabrini starred under the great Giovanni Trapattoni (Ivano Bonetti, of Dundee FC fame, was on the bench!)
Terry Venables' team edged a tense first leg 1-0 and then went to Turin in the European Cup quarter-final.
Stevie told me it was a brutal atmosphere – noisy, intimidating, objects thrown, smoke from fireworks and flares everywhere.
Not for the faint-hearted.
Half an hour in, Victor Muñoz, a terrific midfielder who was a club and country legend – and who trotted about Love Street with Stevie when the pair of them signed for St Mirren – crossed from the left.
The ball went to the back post and our Stevie was almost parallel with the goal-line, beyond that second post, when he somehow got the side of his head to it.
No danger should he have scored. No danger.
But instead of doing the obvious thing, knocking it back towards the penalty spot, he somehow squeezed a header between Stefano Tacconi and the near post.
From that day to this it has been stated, as a fact, that it was a Scottish ear which scored the goal – around Catalunya it is universally known as "El Gol Con La Oreja".
One-nil on the night, two-nil on aggregate and Platini's equaliser eventually counted for nothing significant. Juve were out.
"Was that the most intense and nerve-jangling game you've ever been involved in?" a journalist asked Venables post-match at the Stadio Communale.
"Without any question," El Tel replied.
It all added nicely to Stevie's legend here.
Although I'm fairly sure there needs to be inverted commas around the word "ear" when the goal is described (I reckon that it's an urban myth which Stevie, shrewdly, has chosen not to quash), he is still revered for it to this day.
Barça lost the first leg of the semi-final 3-0 to Gothenburg, won the second leg 3-0, squeaked through on penalties and then, infamously, lost the final in Sevilla (with Archigoles barely back from a terrible hamstring injury) when they couldn't score one of their four penalties in a shoot-out after the deadly dull game ended 0-0.
Boy, that hurt them – and it led to that outpouring of utter, primeval joy when, eventually, the Dream Team brought the European Cup to Barcelona for the first time in 1992, defeating a Sampdoria whose strike-force was led by future Juventus legend and future Champions League winner for the Vecchia Signora, Gianluca Vialli.
And, yes, once we've got all that out of the way, the sad, sore, sickening truth is that had it not been for Johnny Ekström's 89th minute goal at Pittodrie in March 1986 then the goals from Willie Miller and wee Johnny Hewitt would have put the Dandies, Scotland's reigning champions, through to that European Cup semi-final against Barcelona instead of Gothenburg getting there on away goals.
Three good games away from winning the European Cup in Sevilla against a horribly negative Steaua Bucharest.
But keep the faith.
One day our own Dream Team will come.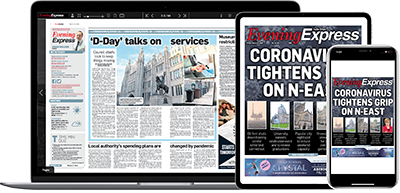 Help support quality local journalism … become a digital subscriber to the Evening Express
For as little as £5.99 a month you can access all of our content, including Premium articles.
Subscribe