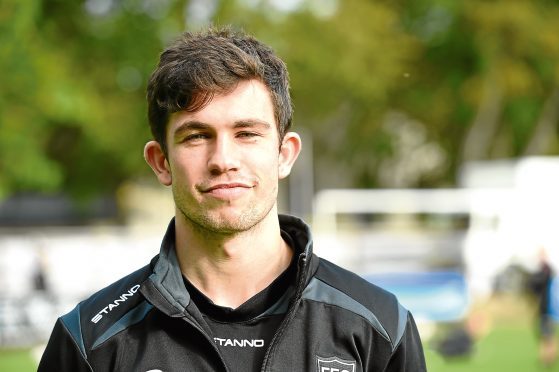 Willie West is hoping Fraserburgh shock Rangers so his grandfather can say he has seen the Broch beat two Premiership teams.
The Buchan side, who face the Ibrox outfit on Sunday in the fourth round, have beaten top-tier opposition once before in the Scottish Cup.
The Highland League men pulled off one of the biggest shocks in cup history when they beat Dundee 1-0 in the first round of the competition on January 31, 1959.
West revealed his grandfather Iain Tait was at Bellslea on that famous day. Now the Broch striker would love to deliver another upset on Sunday.
West said: "My grandfather was at the game that day and remembers it well.
"It sounds like it was quite an epic day, although I think the Broch had quite a good side at the time and they were able to pull it off.
"I'm not sure if there's anything we can take from that game, but it's a reality that happened and it gives you more hope we can win.
"I have spoken to him about that day lots of times and he has told me about being there.
"It's nice to know he was there. He's not able to come to the games any more. My other grandfather won't be able to come either.
"It's getting to the age where it's a bit difficult for them to get to games, but they will be able to watch it on TV so I'm sure they'll enjoy it.
"I'll think about them on the day of the game.
"It would be special if they were able to say they had seen the Broch beat two Premiership sides."
West, 30, is one of the Buchan club's longest-serving players having made his debut as a 15-year-old against Fort William in a 5-1 win in November 2003, under legendary former boss Charlie Duncan.
He added: "On the day of my debut I played for Aberdeenshire Schools Select in the morning and all I remember was losing.
"I came up the road to Fraserburgh and Bruce Buchan, the assistant manager, phoned me and said I was on the bench so I better come up to Bellslea.
"My dad drove me up and we were playing Fort William and I think we were a few goals up so they threw me on.
"I can't even remember touching the ball – but maybe I did. That's 14 and a bit years, but it doesn't feel like that long ago.
"I was 15, it was the week before my 16th birthday I made my debut.
"You wouldn't even be allowed to do that now because you have to be 16."
For West the Scottish Cup is the highlight of every season, and he has plenty of good memories to look back on from the tournament.
They include facing up to Championship Falkirk in round three two seasons ago – they eventually lost 4-1 but were level at 1-1 with 20 minutes to play.
He said: "I think the Scottish Cup is the highlight that you look forward to every season, playing in it and trying to get to the next stage.
"This season pulling Rangers out of the hat was some feeling, it was really special.
"Highland League teams are fortunate that we get to play in the Scottish Cup.
"I've played in the Highland League for 14 years and this is probably the highlight – if I could win the league that might top it.
"But all the cup finals you win are special and that's the reason you train twice a week and put in the commitment and go to places like Wick and Fort William.
"The reward is playing in the Scottish Cup and drawing a team like Rangers.
"To play against full-time players and some international players, it's pretty special.
"Some of the guys are Rangers fans in our team which probably is an extra edge for them.
"The Falkirk game two seasons ago was a great experience, to play in front of that crowd and the feeling when it was at 1-1 was amazing.
"Even this season beating Spartans away from home was great.
"The win against Montrose at Bellslea (2-1 in the third round in season 2013/14), is another game from the Scottish Cup that lives in the memory."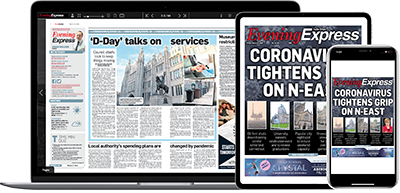 Help support quality local journalism … become a digital subscriber to the Evening Express
For as little as £5.99 a month you can access all of our content, including Premium articles.
Subscribe