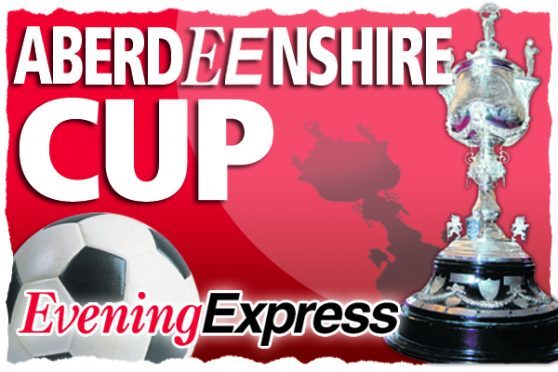 The Evening Express Aberdeenshire Cup final between Cove and Formartine could be a special day for both skippers, but for different reasons.
Formartine captain Stuart Anderson is hoping to win his first trophy with manager Paul Lawson's outfit after joining the club in January 2014.
While Cove captain Eric Watson admits this could be his last cup final for manager John Sheran.
United haven't won a trophy since they lifted the Shire Cup back in 2013.
Anderson said: "You play football to win trophies.
"And we have probably under-achieved in terms of that at Formartine.
"But it would be for the whole place, it wouldn't just be for me as the captain, it would be for all the players and all the backroom staff – and to the Formartine supporters it would mean an awful lot.
"It would obviously be good for the new manager to get the first one.
"It doesn't matter what level of football it is – to win a trophy is always special.
"I think for the ambition of the club it probably hasn't been good enough and it's been too long. "In the changing room the boys are fully focused on getting to finals."
Watson has been with Cove for 10 years and won the Shire Cup back in 2010.
He would love to double his tally in what could be his last cup final for Cove.
He said: "You never get bored of winning trophies and it's special as captain to get up there and pick up the trophy at the end.
"It's just a feeling you can't get anywhere else.
"I'll never get fed up of that, and the older I get the more I enjoy it as well because I know there are not that many more years left I'll be able to do it.
"It would mean more to me now than it did when I was younger.
"It could be my last. I don't know what the future holds for next season.
"I thought a bit like that last season, but I couldn't finish up the way we finished up last year missing out on the league on goal difference.
"You can never say never but it could easily be my last ever Aberdeenshire Cup game."
For Watson victory for John Sheran's side at Balmoor in Peterhead would also feel like redemption.
Last season the Aberdeen outfit were 2-0 up and in control against Buckie Thistle in the final.
But the Jags fought back to 2-2 to force extra-time and after holding out with nine men, Buckie won on penalties.
Watson hopes to be creating positive cup memories on Saturday, especially if this is to be his last final.
He added: "That was a hard one to pick ourselves up after.
"How we didn't win the cup that day, I'll never know, we were by far the better team 2-0 up and coasting.
"To let them back into it when they had men sent off, and then going down to spot-kicks – it just wasn't the best.
"Hopefully, we can rid that from our memories on Saturday and have a better time."
Anderson thinks Cove are the favourites to win the final.
But he is not writing off Formartine, who he believes are improving all the time under the management of Paul Lawson and Russell Anderson.
He said: "We've been in decent form but Cove are big favourites with the way they have started the season and the players they've got.
"But it's a cup final and it's on the day and we've got to try to make it as hard for them as we can.
"I think we do have a bit of a spring in our step now, I think they've got the confidence back into the lads.
"It's a one-off game, a cup final and if we can't get up for a cup final and make a game of it, then we shouldn't play.
"We'll be up for it because it's a one-off game and we'll do our best to win it."
x​x​x​x​x​x​x​x​x​x​x​x​x​x​x​x​x​x​x​x​x​x​x​x​x​x​x​x​x​x​x​x​x​x​x​x​x​x​x​x​x​x​x​x​x​x​x​x​x​x​x​x​x​x​x​x​x​x​x​x​x​x​x​x​x​x​x​x​x​x​x​x​x​x​x​x​x​x​x​x​x​x​x​x​x​x​x​x​x​x​x​x​x​x​x​x​x​x​x​x​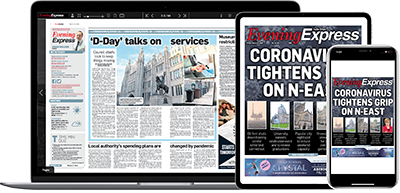 Help support quality local journalism … become a digital subscriber to the Evening Express
For as little as £5.99 a month you can access all of our content, including Premium articles.
Subscribe