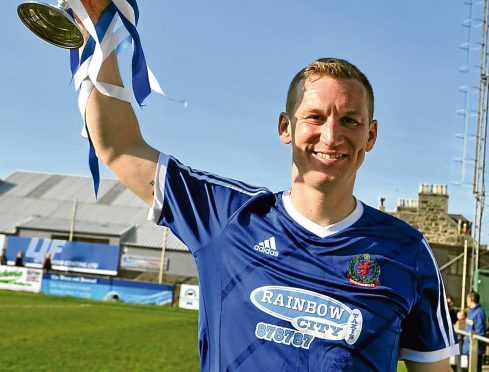 When Eric Watson signed for Cove Rangers in July 2007, he never thought he would still be with the club 10 years later.
The Cove captain is being rewarded for his long service with a testimonial match tomorrow at Link's Park in Montrose (2pm) against a Tayside Legends team including players like Dave Bowman, Barry Smith and Darren Dods.
On being given a testimonial, Watson said: "It's been great, when I signed 10 years ago for Cove I never thought I would still be here now.
"The time has flown past and it means a great deal to me that the club have done this for me, and the guys who have helped me out have been fantastic.
"Lee Wilkie has done a lot of work recruiting these guys to play in the game, so thanks to him for that.
"And 50% of the money raised from the testimonial will be donated to Cancer Research."
During his time with Cove Watson has won four Highland League titles, two Highland League Cups, one Aberdeenshire Cup and one Aberdeenshire Shield.
He revealed that his transfer to Cove very nearly didn't happen, but one look at the old Allan Park convinced him to join the Aberdeen outfit.
He added: "It is strange the way I signed for Cove.
"I'd just left my club Montrose Roselea and I was going to sign for Tayport Juniors, who at the time were probably the biggest Junior team in Tayside and very successful.
"But then John Sheran came in right at the last minute when I'd signed a form for Tayport and asked me to join Cove.
"So I went up and had a look over the wall at the old Allan Park and the pitch was superb. "It was the start of the season, the pitch looked perfect, and the ground looked really good, so I decided then that I wanted to join Cove.
"I came up as a total unknown, the people that played against me didn't know who I was and what I was about.
"They were in for a bit of a rude awakening when I first joined the Highland League.
"I think I'm a wee bit better known now."
The 35-year-old lists winning the league during his first season with Cove in 2007-08 as one of his highlights, along with the title success of 2012-13 when the Granite City side overhauled Formartine on the final day of the season to claim the crown.
Another highlight for Watson was Cove's run to the Scottish Cup fourth round two seasons ago where they landed a glamour tie against Premiership side Motherwell at Fir Park.
Reflecting on his decade of service Watson said: "It's been a great period, we've had a really successful time over the last 10 years winning leagues and cups.
"It has been beyond my expectations of what I thought I would be involved in playing for Cove in the Highland League."
His manager Sheran, who signed Watson all those years ago, praised his contribution to Cove.
He said: "You just have to look at the trophies that have been won since Eric came here, he's a born leader and a born winner.
"He's contributed hugely to the success of the club in the last 10 years.
"He's an inspiration to people around him, he demands a lot from the people around him and I think he has got better with age.
"He's still showing a hunger and desire that a lot of players lose as they get older but his desire is still as strong as it ever was.
"It's deserved that he's getting a testimonial because anybody who can stick with a club for the length of time Eric has deserves the reward of a testimonial, and I'm sure he's got a few years left in him yet."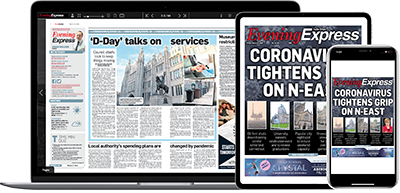 Help support quality local journalism … become a digital subscriber to the Evening Express
For as little as £5.99 a month you can access all of our content, including Premium articles.
Subscribe