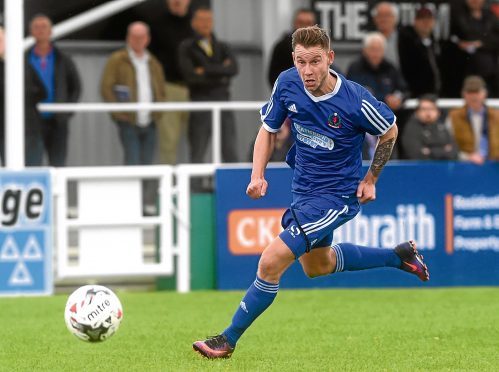 Cove Rangers striker Mitch Megginson wants to continue his and the team's great start to the season against Turriff United tonight.
The player has bagged 14 goals already this term, helping the Aberdeen outfit surge to the top of the Highland League with 22 points out of 24 as well as reaching the semi-finals of the Aberdeenshire Cup and the Irn-Bru Cup third round.
Megginson is in no mood to let up when Turra visit Harlaw Park this evening.
He said: "It's been a very good start for us and the squad are obviously confident.
"It's a shame we don't have the full 24 points out of 24 which I think we deserved.
"But we can't grumble with the start we have made.
"We've still got the top teams to play and we just need to take things game by game – aim to get three points each time and that's what we're doing.
"We've brought in a lot of quality over the summer and the new players have started well.
"We've got a better and bigger squad and it seems the squad have just clicked straight away.
"It's always important as a striker that you get goals so I want to keep scoring in every game.
"And if I can do that I'm sure I'll be up in that mix at the end.
"But most importantly we want to win the league and it doesn't matter who scores. So long as we get the points, we don't care who scores."
United boss Ross Jack is hoping his side can build on Saturday's 1-0 Haughs win over Rothes against a Cove team he believes are favourites to win the league title.
He said: "It was a good performance from us and a great clean sheet against Rothes. We created chances and I thought we controlled huge parts of the game which I was delighted with.
"In the league we have been unbeaten in the last three games.
"That was interrupted by being beaten by Formartine in the Aberdeenshire Cup, which we were unlucky to lose.
"We need a consistent run of victories, which will be easier said than done because we have a tough programme coming up.
"Everyone is looking forward to the game and it is a challenge for our boys to pit their wits against them.
"They have a very strong squad. They have recruited well and must be up there as favourites."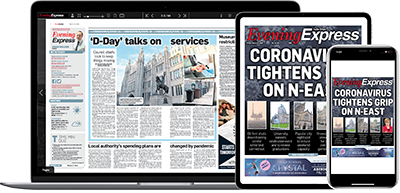 Help support quality local journalism … become a digital subscriber to the Evening Express
For as little as £5.99 a month you can access all of our content, including Premium articles.
Subscribe