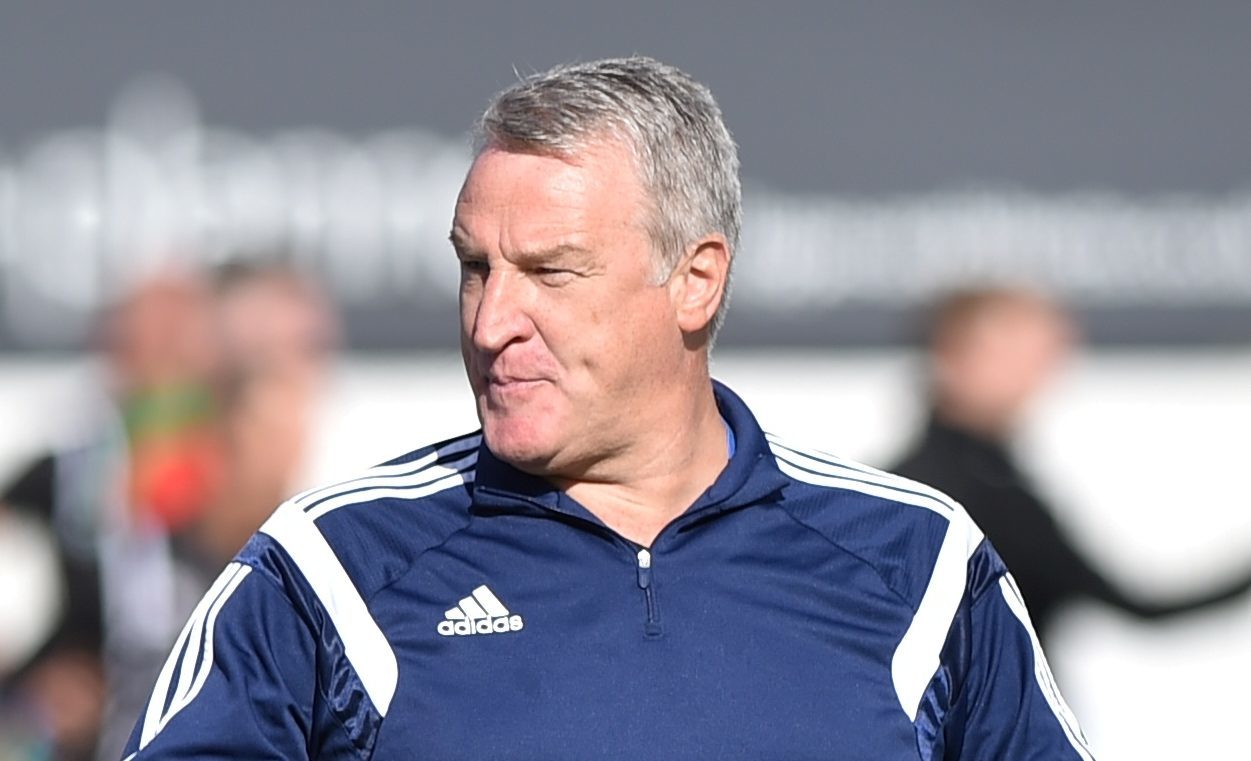 Cove manager John Sheran feels facing "rivals" Formartine United adds an extra edge to tonight's Aberdeenshire Shield tie.
The clash will determine who faces Junior side Banks o' Dee in the second round.
Both clubs will be hoping for better results than in the Scottish Cup at the weekend.
Cove were knocked out 2-1 by Bonnyrigg Rose, while Formartine were held 2-2 by Dee.
The fates of the two teams has seemed intertwined in recent seasons.
The two Highland League clubs have battled each other hard for league supremacy.
They also faced off in the Scottish Cup last season, with Cove emerging victorious.
And Sheran expects another entertaining cup tie between the two tonight.
He said: "You're playing one of your closest rivals and we would want to win any game.
"It's the first round of a cup, the Aberdeenshire Shield, and we want to win it anyway because it's also one against our local rivals, so we'll certainly be going to try to do that."
Sheran confirmed he may have to make some changes for tonight's game after knocks picked up against Bonnyrigg.
Cove have a terrific record in recent years against Formartine.
As well as knocking out Kris Hunter's side in the Scottish Cup, they also won both league encounters last season.
That proved to be the difference in determining the destination of the title.
And earlier this campaign, Cove thumped Formartine 5-1 in the league at Harlaw Park.
But Sheran does not believe history will have any bearing on the scoreline tonight.
He expects a competitive game against Formartine and is looking for an improved performance after Saturday's defeat in Midlothian.
He said: "I don't think it really makes an awful lot of difference, every game is different.
"When you go into it, it's just about who performs on the day and we would certainly be looking for our guys to improve from where they were against Bonnyrigg.
"That's what we will be focusing on. If we get a good reaction to that defeat, that will be a positive thing and hopefully enough to get us the win."