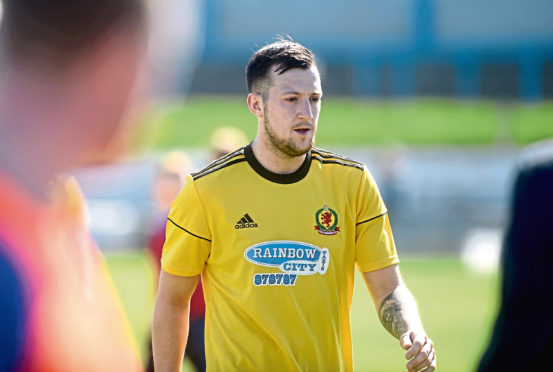 Connor Scully knows Cove Rangers' game with Brora tomorrow could be key to retaining the Highland League title – but insists the championship won't be decided at Dudgeon Park.
The Granite City side visit Sutherland tomorrow leading the Cattachs by three points with a game in hand.
A win for Cove would put them six clear with five games remaining and would put them in a strong position to retain the league and secure another crack at promotion to the SPFL through the pyramid play-offs.
But midfielder Scully said: "The league won't be finished until it's over, but if we get three points on Saturday we would then have to lose three of our last five games to not win it.
"We don't want to get too far ahead of ourselves because we are focused on trying to win on tomorrow.
"The league won't be won or lost in this game, there's still a lot of hard work to do.
"If we do get the three points, we need to make sure we finish strongly and don't give anyone else the chance.
"Tomorrow it is only three points that are up for grabs, we know they could put us in a good position.
"But whatever happens in this game, there will still be work to do.
"A win would be massive because with our game in hand it would mean we would be in a strong position.
"It would be good for the club to win up at Brora because we know how strong they are and how well they've done.
"Last season, with what happened in the play-offs (defeat in the final to Cowdenbeath), we are trying to be more equipped to deal with things.
"We have a little bit more experience as well – but before anyone can speak about play-offs we need to win the title first.
"The main focus is on this game and trying to put ourselves in a position to win the league." Experience of winning titles is something Cove have in abundance in their squad and Scully believes that could be important tomorrow and in further crunch games this season.
He added: "We do have experience of winning titles.
"I've won three in my time with the club and Eric Watson has won five.
"There are lots of other boys in the squad who know what it takes to win titles.
"But we take each game as it comes and Saturday is a big game, but we know whatever happens it is not over.
"Ultimately the club's long-term ambition has been to get into the SPFL and we're equipped to do it.
"But right now the focus can only be on this game and then after that we can maybe look ahead."
Cove expect a difficult game from Brora and, after winning the league comfortably last season, Scully says they have enjoyed the challenge of being pushed all the way this term.
He said: "We always expect a tough game from Brora because they are a very strong side.
"They have been very good this season and have been on our tails all the way.
"I think it's been good for us that they have been pushing us this season.
"I think Brora pushing us has made us produce more good performances.
"Last season we won the league relatively early in the season.
"But this time Brora have pushed us all the way and it's good for both clubs to have that competition.
"It makes you want to win the title even more after the competition we've had but it will be a tough game."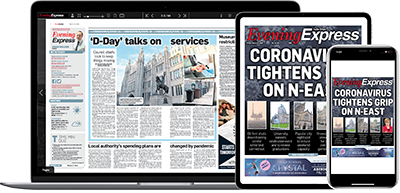 Help support quality local journalism … become a digital subscriber to the Evening Express
For as little as £5.99 a month you can access all of our content, including Premium articles.
Subscribe