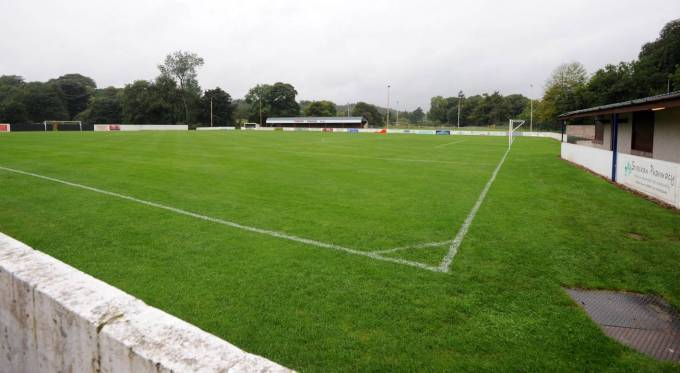 Police Scotland are bracing for the largest crowd ever at the Haughs ahead of the Irn Bru Cup contest.
As many as 2,000 fans are expected to descend on the ground for the clash.
Police have warned fans that anyone who is drunk before the game will be turned away.
Fears over parking problems have also been addressed in a statement released ahead of the game.
Turriff United are the lowest-ranked team still left in the competition and have already beaten St Johnstone Under-20s and Montrose.
Their reward is a home tie with Hibs, who won the Scottish Cup in May.
The game is arguably the biggest in the Highland League club's history.
Police have moved to address any concerns from homeowners in the surrounding area, issuing a statement.
Chief Inspector Murray Main, Match Commander said: "We have been working closely with both clubs ahead of the match as well as colleagues across the country and from British Transport Police.
"We are looking forward to welcoming possibly the biggest crowd ever to the Haughs Stadium for the Irn-Bru Cup.
"We will hopefully see in the region of two thousand people attending the game and I want to remind all fans that no alcohol is allowed within the Stadium and anyone found to be drunk and trying to enter the ground will be committing a criminal offence.
"I know the over-whelming majority of Turriff United and Hibernian fans will respect this message and will be looking forward to the match and a great day out in Aberdeenshire.
"There will be a number of police officers and other resources within the stadium and across the area who will be working with fans to ensure this continues to be one of the safest experiences anywhere in football.
"On the day of the match there will be increased traffic and demand for parking.
"As with previous events held in the area this year, there will be temporary no waiting restrictions in force on streets around the Haughs Stadium, and there will be a number of car parks.
"These are in place to maintain the flow of traffic and to ensure that there is always access to the stadium for emergency services.
"Stewards from the club along with police officers will be on patrol to ensure that safety is maintained at all times.
"Historically people have raised concerns they had been permitted to park on grass verges around Bridgend Terrace and the Sports centre.
"Officers have received complaints from local residents about people parking here and officers will be enforcing this legislation robustly.
"It is a specific offence to drive or park on areas other than a road, so parking on the grass will not be permitted.
"Concerns were also raised previously that several 'no waiting' cones had been moved which resulted in people being unaware of the temporary waiting restrictions.
"Officers will regularly check the cones placement, but I would like to emphasise that if you see any cones on a road, there will be a no waiting restriction in place and you should not park there.
"We hope everyone has an enjoyable time."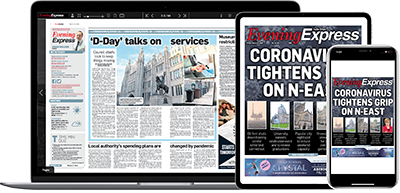 Help support quality local journalism … become a digital subscriber to the Evening Express
For as little as £5.99 a month you can access all of our content, including Premium articles.
Subscribe