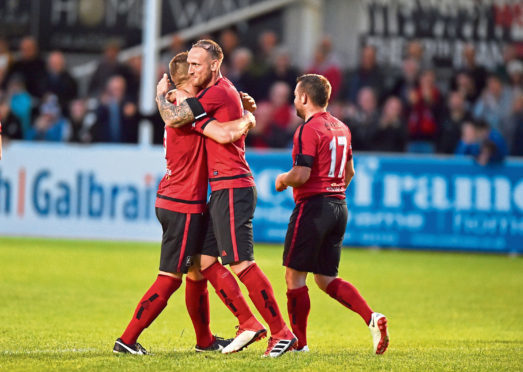 Inverurie Locos boss Neil Cooper hopes they will have some idea about the extent of Jonny Smith's injury by the end of this week.
The Railwaymen's new signing was stretchered off with a knee injury during the first half of Saturday's 6-3 win over Huntly.
Locos are arranging for the striker to be sent for a scan to find out the extent of the damage to his knee.
Smith will miss tonight's game with Turriff along with Jamie Michie, Andy Hunter and Neil McLean.
Cooper said: "We're still waiting to get a scan organised for Jonny. Hopefully by the end of the week we'll have it sorted.
"Then once it's done the powers-that-be will be able to tell us the outcome.
"We've not got a huge squad, but we have a good-quality squad. But the players that are out are big players for us so it's testing our squad."
Inverurie have made a strong start to the season, winning their opening two Highland League games against Buckie Thistle and Huntly and also progressing in the Irn-Bru Cup with a penalty shoot-out win over Fraserburgh.
Cooper has been happy with their start to the season, but hopes they can begin tonight's game better than their last two – where they have fallen behind early on.
He added: "In the Fraserburgh cup tie and against Huntly we didn't start the game particularly well.
"But our defence and Andy Reid in goals was first-class.
"In both games we lost the first goal but credit to my players, they came back and got in front.
"We need to make sure we start the game a bit better in the forward areas.
"From middle to front we want to be on the front foot from the start, but the rest of our game has been fantastic."
Turriff United have started their season with a win against Huntly and defeat to Formartine.
Striker Michael Ewen believes facing the top sides in the league is a good test for Turra's young squad.
He said: "These are the kind of games where they have to play against better or more experienced players and learn.
"You can look at what some of these players do and try to emulate it.
"But the young boys we've got are experienced as well as they have full-time football behind them and they can learn from the experienced players in our team.
"When you play against a Formartine, Cove or Inverurie you have always got a chance if you stick in and give 100%.
"Sometimes they can have a bad day and you dominate."
Elsewhere, Nairn host Wick and Lossiemouth play Forres.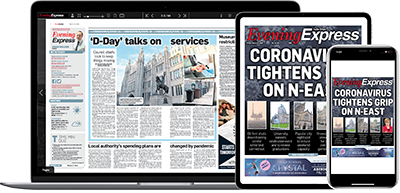 Help support quality local journalism … become a digital subscriber to the Evening Express
For as little as £5.99 a month you can access all of our content, including Premium articles.
Subscribe