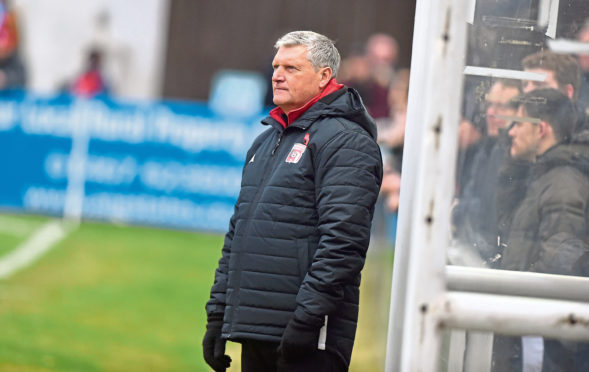 Inverurie Locos boss Neil Cooper says he is happy to give youth a chance against Turriff United tomorrow.
The Railwaymen are back in action at Harlaw Park after having no game last weekend.
Their most recent outing was a 4-0 win at Huntly on December 1. With Cooper having a number of players out injured youngsters Thomas Reid, Andrew Watt and Josh Bolton all started against the Black and Golds.
They performed well with Bolton bagging a brace and Cooper is happy to keep faith with them against Turra.
He said: "It's always hard trying to blood young players but we have given them some games to test them at this level.
"We see them doing well for the Under-20s and in training but you are always trying to find out how they will do against the top-four teams or the top-six teams.
"They all did well against Huntly and it's a real positive aspect for us to have three players we can play who are doing well.
"There is a great youth set-up at Locos with the U17s and the U20s doing really well.
"Everyone at the club is working hard and when you get these boys coming through into the first team and doing well it's good.
"It's part of the fabric of the club to try to bring through young players who are good enough for the first team.
"We have other promising youngsters who are out on loan as well and if they keep improving they can step in like Thomas, Andrew and Josh have done.
"Our young goalkeeper Morgan Cook is also doing really well and is unfortunate that he is behind Andy Reid."
Turra are 15th in the Highland League. But goalkeeper Fraser Hobday believes there is a lot of potential in Kris Hunter's young squad.
Hobday said: "It's about our attitude and if we approach this game properly we can win it.
"Kris Hunter is the best manager in the league.
"If everyone has his determination, uses his knowledge and follows his vision and play the way he wants us to, with the potential in the squad we could be a team that becomes unstoppable once we find a level of consistency."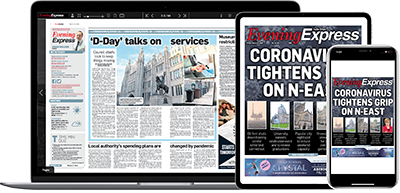 Help support quality local journalism … become a digital subscriber to the Evening Express
For as little as £5.99 a month you can access all of our content, including Premium articles.
Subscribe