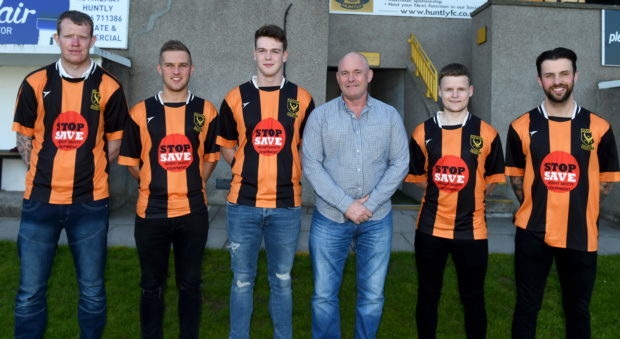 Huntly manager Charlie Charlesworth believes his squad is in good shape.
The Black and Golds have made a double signing as they try to bolster their squad for next season.
Centre-back Darren Wood has joined from Turriff United and striker Kai Ross has been signed from Buckie Thistle.
Huntly have also signed defenders Gary McGowan, Zander Jack, Cory Ritchie and Chris Hay on contract extensions.
Charlesworth is happy with his signings and how the squad is shaping up.
He said: "I've had a few months to look at the squad and see what's going on. "We've lost Mike Ewen to Turriff and we needed to replace him.
"We see Kai as a good replacement and somebody who will want to prove his worth.
"I think at Buckie we mostly saw him playing as a number 10, secondary striker.
"We want to give him an opportunity to be a primary striker for us.
"He's a big strong lad and we want to see if he can do a job.
"We've got attacking minded midfielders to support him and I see Kai as a good acqusition for us.
"We've managed to sign Darren and I'm really pleased about that.
"The centre half position has been a massive issue since I came in.
"Defensively we've been thin on the ground with a lack of depth.
"When I came to the club Kieran Adams was released and we've had young Glenn Murison playing in there for us.
"Glenn has done a very good job for us, but he can play in other positions as well as centre-half.
"With getting Darren in alongside Michael Clark and Cory, and another signing we're working on, then we should have proper depth to the backline.
"That should allow us to cope with injuries which cost us massively this season."
On Jack, Ritchie and Hay who have signed new deals, Charlesworth added: "Zander gives us flexibility across the full-back positions, I rate him very highly and he'll do a great job for us next season.
"I want Cory to understand he is big part of the plans.
"Although he may see other defenders coming in, when he's clear of injury I'll give him a chance and it's all about the future for Cory.
"Chris' attitude is 100% and good enough to warrant a new contract, he's one of the good youngsters coming through.
"I think the make-up of the squad is stronger than it was last season and I'm confident in what we've got."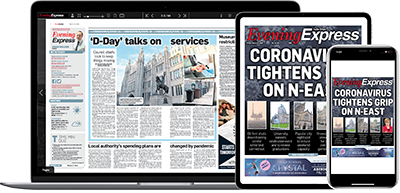 Help support quality local journalism … become a digital subscriber to the Evening Express
For as little as £5.99 a month you can access all of our content, including Premium articles.
Subscribe