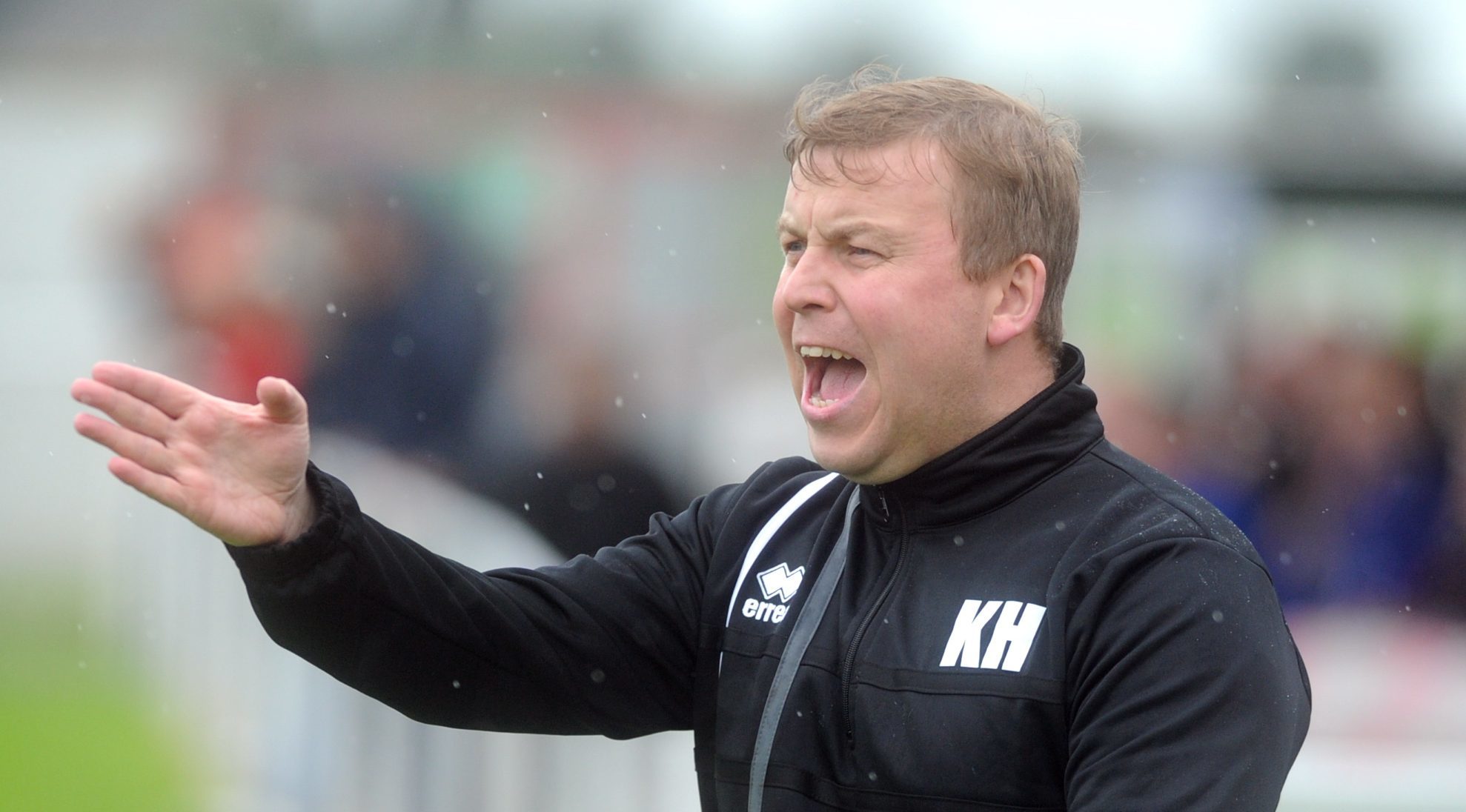 Kris Hunter is pleased to have returned to management at a club that is "special" to him in Turriff United.
Turra have appointed Hunter as their new manager after Graeme Roy resigned earlier this month.
It's a homecoming for the former Fraserburgh and Formartine United boss as he first managed in the Highland League at the Haughs from 2009 to 2011 before he left to join the Broch.
Hunter had been out of the game after leaving Formartine last August.
He enjoyed his break but is raring to go again.
Hunter said: "I am pleased to be back in the game.
"It was a fine break to recharge the batteries and spend a bit more time with my family.
"It wasn't like I was desperate to get back involved.
"In time out of the game you find out who your real friends are in football.
"I've had a lot of messages of support in the last few months and I'd like to thank people for them.
"But there are a lot of special people at Turriff who gave me my first chance in Highland League football as a manager.
"When the opportunity came to speak to them I thought I had to do the decent thing and go up and speak to them and see what the plans were."
With Turriff 14th in the Highland League, Hunter sees some similarities between now and his first spell in charge when he led the club into the league from Junior football and went on to win the Aberdeenshire Shield in the 2010/11 season.
He added: "They are an established Highland League club now, but it is probably much and such the same as when I first went in there.
"Then it was a case of taking stock of what we had, and then in the second season I was at Turriff it was a case of bringing in good young players.
"We brought in the likes of Cammy Bowden, Chris Herd, James Chalmers and Andy Hutchison.
"So it's something that I've been used to and it's something I like doing, and like working with young talented boys.
"I like to try to give them an opportunity to try to play at a high level in the Highland League."
The first game of Hunter's second spell with Turra is away to Brora Rangers tomorrow in the Highland League Cup first round.
He said: "It's not an easy start because Brora are one of the top teams.
"They've got experienced ex-professional players up there and it will be difficult.
"We've got a few of our squad missing which is not ideal.
"We've just got to go up there and give it our best shot. We'll soon be able to see what we've got to work with come 5pm on Saturday.
"We've said to the boys that you've got to enjoy your football and go out and give the best you can.
"Saturday will be difficult, but it doesn't matter who you play in the Highland League, you get a hard game."