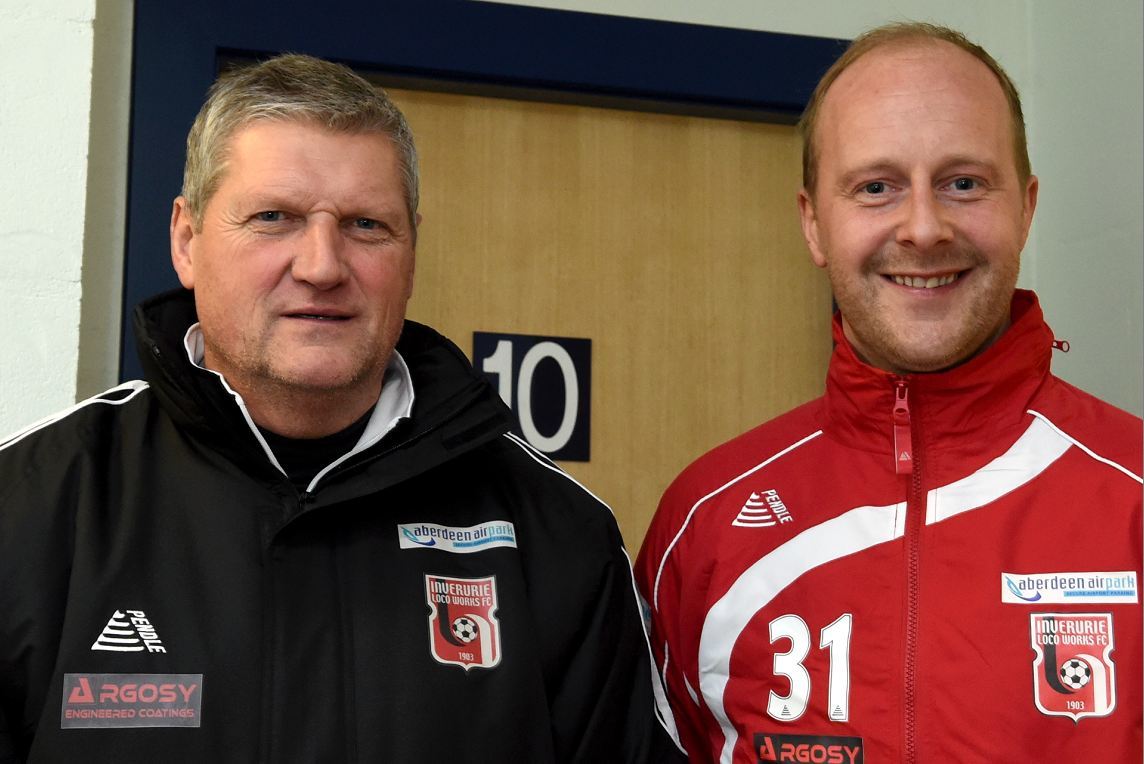 Stuart Duff wants to help Inverurie Locos get back to "challenging for trophies" after signing from Cove Rangers.
The former Dons midfielder has agreed an 18-month deal with the Harlaw Park club.
New Inverurie manager Neil Cooper has previously worked with Duff during their respective spells with Aberdeen.
The 34-year-old has been out of the Cove line-up recently and the decision to move was a mutual one.
Despite holding a UEFA B coaching licence, Duff is joining purely as a player.
When the midfielder heard of Inverurie's interest, he was "delighted" to be able to join such a storied club.
He said: "It's such a well-run club, one of the biggest clubs in the Highland League if not the biggest, and it demands excellence.
"It's been a bit of a strange situation where they are just now, so I've got no problems and I'm sure they will climb the league.
"Hopefully, with the right tinkering here and there, we can challenge for things again next year. That has to be the ambition of any club, to go and win things."
Duff thanked Cove for the time he spent there but was keen to take a more active role.
And he called the prospect of signing on to join Cooper's project at Harlaw Park "an easy decision to make".
The midfielder wants more playing time and is enthused to be working alongside the former Dons coach.
And he added Cooper's appointment did factor into his own thinking.
Duff said: "I've got a lot of respect for Neil, as a person and as a coach.
"He has a very good tactical mind, knows the game inside out and it's an excellent appointment for Inverurie.
"I'm sure it will reap the benefits in coming months with the recruits he brings in to improve the squad there already.
"There are a lot of talented players in that squad and he'll get the best out of them."
Duff considers Locos have to have a similar squad to Cove in terms of the age distribution.
He trained for the first time with the club last night and was looking forward to getting to know his new team-mates more in the coming weeks.
And under Cooper, he expects the Garioch club to rise up the table.
He said: "Normally with a new manager, you get the sudden increase in results and the guys get a lift.
"Hopefully, we can sustain that to the end of the season now."