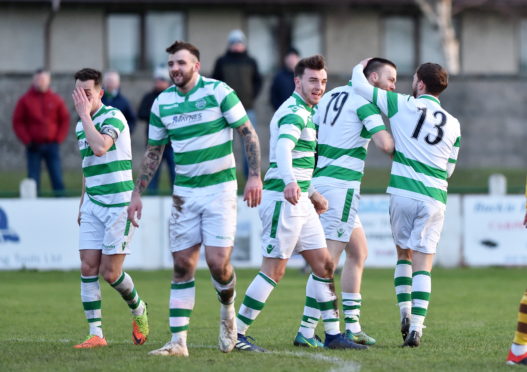 Hamish Munro is used to devising training plans to get people outdoors.
But in these unprecedented times, he has had to flip those ideas on their head and help his Buckie Thistle team-mates keep a base level of fitness indoors.
Munro is a qualified sports scientist and since his return to the Jags in 2016 from a spell at Formartine United, he has given colleagues advice on work they can do away from the club.
This will be important now.
The coronavirus pandemic has shutdown football indefinitely across the globe, leading to the Highland League season being declared over and – as a result of social distancing guidelines – Buckie's players are facing an extended off-season stuck in their homes.
Munro said: "I try to keep everyone fit and give them tips to keep them healthy and moving in these weird times.
"It's a case of looking at innovative ways to exercise, in the garden or house.
"Not everyone has access to treadmills or weight machines.
"Before it got as mad, I was saying try to get out and make use of the time well.
"Do some isolating running in the woods, being mindful of others and not working in groups.
"Some guys live in the city and might not have that option of going outside later on.
"I've looked at circuit training within the house and I've recommended to a lot of the guys to get foam rollers and resistance bands.
"I've started developing some home workout programmes and resistance band work, which is mainly what I do with the guys at Hazlehead Academy.
"Normally you have the off-season that's a wee break, then have a gradual increase making it tougher and then it's maintenance through the season.
"But we've got a strange break now."
Munro juggles his job with Aberdeen-based firm Titan Tools with sports science work for the Scottish FA, at their Performance School at Hazlehead Academy.
The reception from his Buckie team-mates has been positive and his intricate knowledge of exercise and nutrition could prove even more important with restrictions on going outdoors.
Munro added: "A lot of guys will message me individually asking 'is this OK?' or send me photos of their dinner.
"It's probably more of the younger ones that are buying into it – a lot of them have potentially come from higher football, so there's a professional attitude at Buckie."
The Buckie players have taken their own steps to ensure the future of the Highland League club, agreeing to suspend their wages from the end of this month until football resumes.
"I was speaking to (manager) Graeme Stewart about it – no one was going to lose out on any money, so everyone understands," said Munro. "We're not being expected to do anything, so we agreed that it was fair."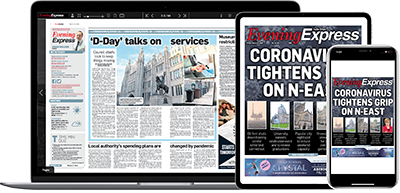 Help support quality local journalism … become a digital subscriber to the Evening Express
For as little as £5.99 a month you can access all of our content, including Premium articles.
Subscribe