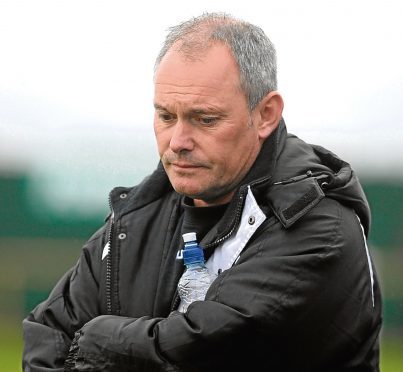 New Huntly manager Charlie Charlesworth is thrilled to be taking over at a club in a "great position".
The Black and Golds announced that the former Lossiemouth and Deveronvale manager has been installed as the replacement for co-managers Andy Roddie and Tommy Wilson who left last week after refusing new contracts.
Charlesworth will be assisted by his son Martin and Gary McGowan – who both take up roles as player-coaches at Christie Park.
Charlesworth left Lossie in January and had been back in football as assistant manager at Junior club Dufftown.
Now, though, he is relishing his return as a manager with Huntly who are having a fine season and sit fifth in the Highland League.
He said: "I'm delighted, to be honest. I was helping out Michael Morrison as assistant manager at Dufftown this season.
"First and foremost I'd like to say thanks to them for giving me that opportunity and not being too difficult about me going to Huntly.
"I'm really excited, Huntly have been working hard behind the scenes and they are in a great position. They've got themselves in a great position with a great squad.
"When a new manager comes into a new job there is always a bit of unrest within the squad, so I need to suss that out. I'm fully aware that when you move there are always manager's favourites and one thing and another, so we'll have a look at that.
"But it's all very exciting. We've got a couple of young player-coaches as part of the club. It's a very well-run outfit from what I've picked up so far."
Charlesworth is looking forward to working with his player-coaches as well as trying to bring through more young players from the Huntly youth set-up.
He added: "I know Martin pretty well! I know Gary from a footballing perspective and what sort of player he is.
"I'll meet Gary tonight at training, we had a chat on Wednesday morning.
"But the club have identified those guys as mature, forward thinking and level-headed individuals, so I've got to compliment the club and the guys for that.
"My remit is to help them to mature into the role, at the same time I'm obviously the manager and at the same time the club are keen to progress the youth system.
"The club have a good youth system, I don't know many of the youngsters in there, but I know there are a few in the first team.
"And I did watch Huntly in the summer during pre-season when Martin was joining and there are some good signs with the youngsters there.
"We've got to find the balance between seniority, being successful and introducing the youngsters as well.
"The other thing the committee have asked is that I try to get a cup or two.
"Andy and Tommy have put the club in a great position – as have the committee with their hard work. we'll just try to pick it up and move it on. If it's not broken don't fix it."
Huntly face Strathspey Thistle at Christie Park on Saturday but Charlesworth will let his assistants take charge for the game while he assesses the squad.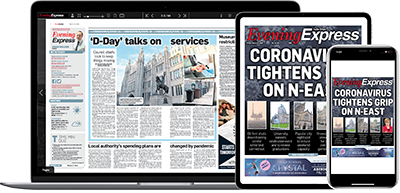 Help support quality local journalism … become a digital subscriber to the Evening Express
For as little as £5.99 a month you can access all of our content, including Premium articles.
Subscribe