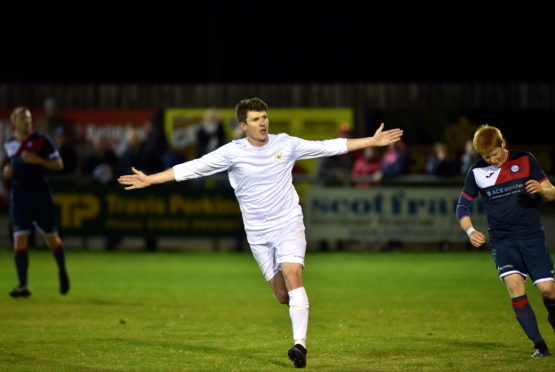 Banks o' Dee co-manager Jamie Watt says they have the belief to win the Evening Express Aberdeenshire Cup after reaching the final with a 7-0 thrashing of Turriff United.
The Junior outfit were dominant at the Haughs and booked their place in the final against Cove Rangers on October 6.
Watt, joint-boss with Tommy Forbes, said: "To win 7-0 is beyond your wildest dreams really and to book another cup final in a Highland League competition is great.
"I'm really proud of them. They just keep making statements. We keep asking them for big performances and they keep delivering.
"We've let ourselves down in the Aberdeenshire Shield finals in the last two years so we want to put that right.
"It's a hard thing to get to the Aberdeenshire Cup final but they keep blowing me away with some of the performances.
"There is the belief to win this and that's what we're building, the belief and confidence.
"We're an attacking team with players who can score from all over the pitch. We can't ask any more from the boys."
Dee were ahead on six minutes when Jack Henderson was fouled by the sliding Matthew Tewnion and referee Liam Duncan pointed for a penalty.
HENDERSON took it and coolly stroked it home past keeper Fraser Hobday.
Hobday made another save from Henderson before Adam Cross clipped the bar for Turra with a shot from 16 yards.
On 35 minutes Duncan pointed to the spot again after Tewnion and Kane Winton both tumbled. It looked harsh, with both players pulling the other's shirts.
For the second time HENDERSON made no mistake with the penalty.
Five minutes later it was game over as Michael Philipson went through and Hobday clipped him. Duncan gave a penalty and sent off Hobday. After sub keeper Cameron Jarvie came on HENDERSON stroked home his third from 12 yards.
On 44 minutes it was four when Philipson slipped Luke BARBOUR in and the striker found the bottom left corner from 15 yards.
On 73 minutes it was 5-0 when HENDERSON netted from the right side of the area. With seven minutes left sub Craig DUGUID fired home from 14 yards after taking Lachie McLeod's pass to make it 6-0.
And it was seven late on when BARBOUR poked home from close range.
United boss Kris Hunter said: "We didn't start well conceding a penalty and it went from bad to worse. It doesn't help when the referee sends off the goalie.
"I thought when a goalie makes a genuine attempt to play the ball it wasn't a sending off.
"The defending was shocking and Banks o' Dee punished us."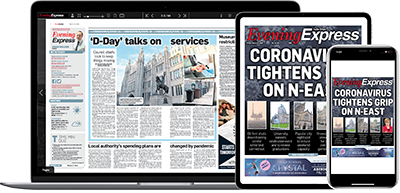 Help support quality local journalism … become a digital subscriber to the Evening Express
For as little as £5.99 a month you can access all of our content, including Premium articles.
Subscribe