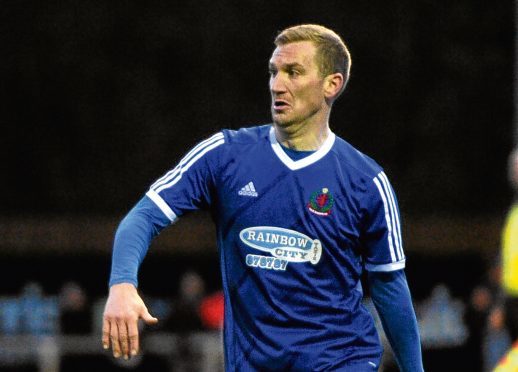 Cove Rangers captain Eric Watson can't believe it's been seven seasons since his team lifted the Evening Express Aberdeenshire Cup.
The tournament kicks off tonight (8pm) at Christie Park as the men in blue take on Huntly.
Watson wants to see Cove's winning ratio in the competition boosted this year after lifting the famous trophy – the second oldest in association football – in 2010/11.
Now into his 11th season with Cove, the 35-year-old said: "Our aim is to try to be as successful as we can through the whole season.
"The Aberdeenshire Cup is a trophy I've won before and it's a great cup to have.
"It's a great big trophy and it's quite spectacular.
"We'll be going all out to try to get through to the next round."
Talking about the last time he won the cup, he added: "We beat Buckie in Inverurie. The times fly past.
"This is my 11th season now and we've been beaten in that cup a couple of times in the final, so I think I'd like to get the percentages up on that."
The match looks all set to be a rip-roaring encounter, as the sides have already met this season – with Cove far-and-away winners.
Huntly fell to a 5-0 defeat in the first game of season at Cove's temporary home of Harlaw Park, Inverurie.
They've improved dramatically on this result though, and are now second to Cove in the Highland League.
Both sides have four wins from their first five games, with just one point – which Cove claimed after being held by Fraserburgh on Saturday – separating them. In a 1-1 draw, John Sheran's side conceded a late Marc Dickson goal in a game they should have won.
Meanwhile, Huntly battered Fort William 4-0.
The weekend marked a disappointing end to Cove's perfect start and Watson thinks, if they aren't at their best, a revenge-hungry Huntly could inflict their first loss of 2017/18. He said: "We beat Huntly quite comfortably in the first game of the season.
"We played really well, but looking at the league table they're right up behind us now.
"They must be in great form and they will probably be out for a wee bit of revenge after the beating we gave them earlier in the season."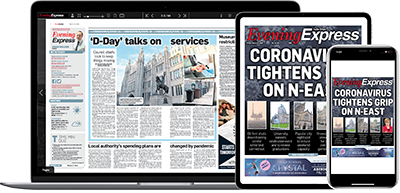 Help support quality local journalism … become a digital subscriber to the Evening Express
For as little as £5.99 a month you can access all of our content, including Premium articles.
Subscribe