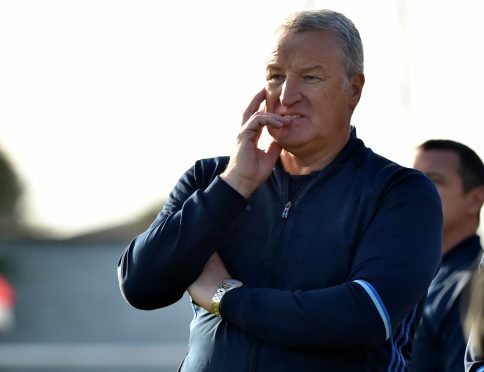 Cove Rangers manager John Sheran is aiming to reach the Aberdeenshire Shield final – despite the potential fixture pile-up it may cause his side.
The Aberdeen team visit the Haughs tomorrow to face Turriff United in the semi-final.
Sheran is determined to get to the final even though it may give them a fixture headache.
The Highland League leaders still have 14 league games left as well as next Tuesday's Scottish Cup fourth round tie with Formartine United – and they have yet to start their Highland League Cup campaign.
Sheran said: "I'm maybe jumping the gun a bit because we still have the semi-final to play.
"But how we are going to fit a final in, I have no idea.
"At the moment with the games we've got and if we stay in the League Cup we've no free Wednesdays or Saturdays, starting tomorrow.
"But we've got to get to these finals first and the focus is to get there and we'll see what Saturday brings."
Cove faced Turra in the Highland League a fortnight ago and ran out 4-0 winners.
That encounter gives Sheran encouragement, but he is taking nothing for granted against Graeme Roy's side.
He added: "We took our chances when they came that day and we will go into this game with plenty of confidence.
"The one thing Turriff showed last time was that they'll keep fighting to the end.
"They never gave up, that means the games are always relatively close.
"Up until this season with Turriff-Cove games there has always just been a single goal in it, really.
"This time will be no different, I'm sure it will be tight because semi finals usually are."
Cove were not in action last weekend after their Scottish Cup tie with Formartine was postponed.
Sheran knows having games postponed make it difficult for his side to produce good performances on a consistent basis.
But he has backed his players to perform tomorrow and said: "We didn't get a game last weekend again which means things have been a bit stop-start at the moment.
"That makes it difficult to get consistent performances.
"But the boys are still full of confidence, so we'll be going up there and having a go.
"The boys look after themselves away from training and away from games.
"We've still managed to train through the disrupted period.
"They are in decent shape, if any pitches are heavy at this time of year, then Turriff will be heavy tomorrow.
"That takes its toll on the players, but it's a semi-final and there is a place in the final against Banks o' Dee at stake.
"So we need to get ourselves up for that and make sure we get through."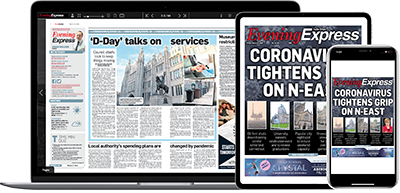 Help support quality local journalism … become a digital subscriber to the Evening Express
For as little as £5.99 a month you can access all of our content, including Premium articles.
Subscribe