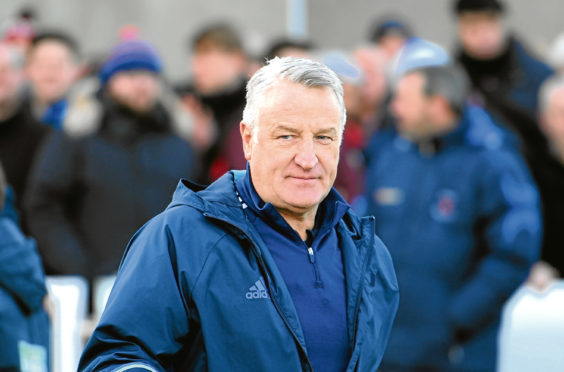 John Sheran has beaten Hearts in the League Cup as a player and would love to do it again as a manager.
But the Cove Rangers boss knows they will need their share of luck when the Jambos visit the Balmoral Stadium tomorrow night.
The encounter with Premiership opposition is the Highland League champions' second League Cup group stage game – in Saturday's opener Cove were beaten 2-0 by Inverness Caley Thistle in the Highland capital.
Sheran was in Montrose's defence when they travelled to Edinburgh on August 19 1986 and beat the Jam Tarts 2-0 in the second round of the League Cup.
That was one of the highlights of his playing career and Sheran would love to see off Hearts again – but knows it won't be easy tomorrow night.
He said: "We had won the Second Division and been promoted to Division One in 1985 and that was when there were only three divisions.
"Hearts hadn't been beaten at Tynecastle for about 18 months and had nearly won the league the season before in 1986.
"It was an enjoyable night. They'd played us the year before and beat us 3-1 at Links Park.
"It was one of those nights everything went for us, the ball was hitting players and going past the goal when they were attacking.
"It was one of those lucky nights and we need a lucky night on Wednesday.
"From a playing point of view that was one of my highlights.
"We went there thinking that we could beat them and that just shows you what a bit of belief does sometimes.
"We were a bit lucky but we took our goals well.
"We're going to try to be realistic because we just want to put on a good show for ourselves.
"The gap in standards is there. I think Hearts will be pushing hard for top three in the Premiership this year.
"It's going to be tough for the boys but they'll work hard."
Tomorrow's game is the first competitive game at Cove's new Balmoral Stadium.
They faced Aberdeen in a friendly to open the ground on Sunday.
But that was abandoned after 57 minutes following a serious head injury to Cove's Jordon Brown, who is recovering with his family following the accidental collision with Andy Considine.
Sheran is excited by the prospect of Hearts visiting the stadium and hopes his side can deliver a credible display, just as they did against Inverness on Saturday and the Dons on Sunday, prior to the game being called off.
He added: "It is great. I think when the draw came out a few of the lads were wanting to go and play at Tynecastle because that is a great stadium to go and play at.
"But they are at our place and it will be a good test in terms of the facilities and everything at the ground.
"And it will be a big test for the players, but so far they have done well. In the game on Saturday the discipline and organisation were good and it was the same on Sunday.
"We're looking for a similar level of performance as they did in those two games.
"We've got nothing to lose and it will be good to have Mitch Megginson back again because he gives us another threat we didn't have on Saturday.
"So we'll be a little bit stronger and have one or two more bodies available, including captain Eric Watson."
Hearts boss Craig Levein watched Cove's clash with Inverness on Saturday and Sheran knows the Jambos gaffer will not expect to be beaten by the Granite City side.
He said: "He's watched us twice now and Saturday gave him a chance to see Caley too.
"But he'll know what we're like and we've got reports on them as well.
"Being realistic they are a Premiership team with one of the biggest budgets in Scotland. They should be whipping us."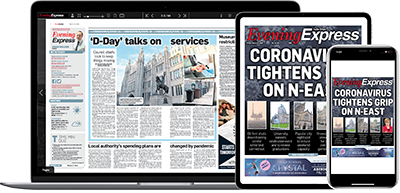 Help support quality local journalism … become a digital subscriber to the Evening Express
For as little as £5.99 a month you can access all of our content, including Premium articles.
Subscribe