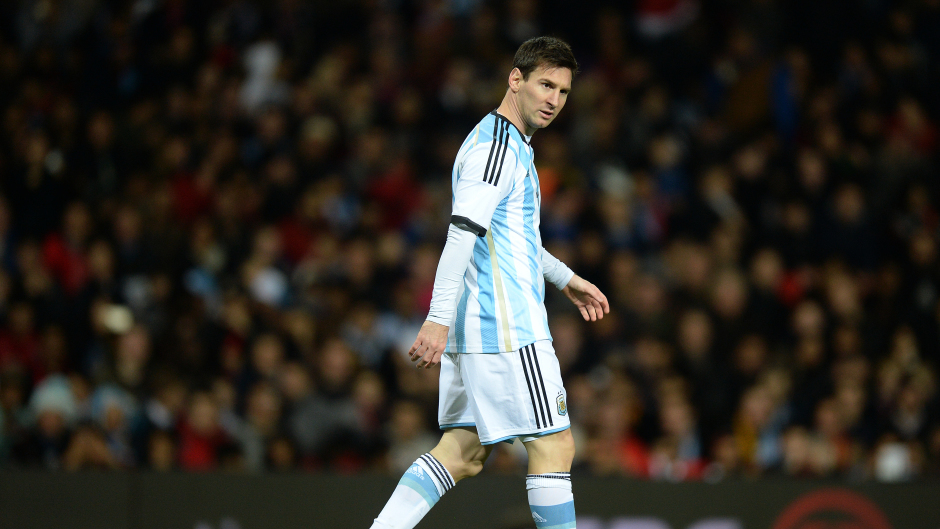 I recently spent time with one of football's great characters, and winners, who's quite sure that a couple of European finals were taken from his grasp by skullduggery.
In the first instance a hostile, dramatic comeback win by the opposition team in a semi-final already looked and felt a bit hooky – but smelled all the worse when a director of the aforementioned Italian side subsequently confessed to his club to having attempted to bribe the referee with a "gift" of £50,000.
The second occasion was uglier still.
At half-time in what amounted to a knock-out semi-final the president of a club subsequently banned for match fixing came down to the referee's room with the specific intention of intimidating him into favouring the home side.
A tense stand-off, full of industrial language, ensued in the vestibule between all three dressing rooms until the very robust, very offended referee ordered this club magnate to leave the officials' area, immediately, "or it's going to be bad for you and for your club".
He then told our chief protagonist: "Stay here, let me tell you something. "You can be 100% sure that during the second half I will only be influenced by what I see and what happens on the pitch."
My point is that no matter how much an evangelical like me can become enraptured with football, its techniques, its triumphs and its personalities – people will do what the human race has tried to do throughout history.
Bend the odds in their favour.
Hold that thought because all Hell has been let loose – in football terms, you understand – around a handful of Barcelona's star players.
Leo Messi has been banned by Fifa for four international matches for what they judged to be abuse of the officials in Argentina's 1-0 win over Chile.
If you watch the incident, Messi politely shakes hands with all of them, seems to say a single word as he's walking away from them … end of.
A straight statement of facts is that the Brazilian ref booked four of Argentina's starting XI – all of whom were one card away from suspension.
Otamendi, Biglia, Mascherano and Higuain – that's in the region of £200 million of talent – all missed Tuesday's match at altitude in Bolivia where, in their penultimate visit, Argentina lost 6-1.
Facts.
Argentina's qualification for the Russia World Cup is already precarious.
The Chile win put them back in the last qualification slot but with three teams really breathing down their necks.
Meanwhile, Brazil, Argentina's sworn football enemies, have already qualified. Group winners.
Thanks to Fifa's intervention Messi was not only banned for FOUR matches (the type of punishment which would normally only accrue for punching an opponent, torching his motor outside the stadium and kidnapping his dog) the application was instant and so he, too, missed the Bolivia game.
Five of Argentina's starting XI banned for the trip to La Paz, where the 2014 finalists lost 2-0.
Messi's letter of clemency prior to the verdict (which was passed with amazing alacrity) stressed that when he let off steam with a swear word he directed it to the night sky, not to the officials.
More, the Brazilian referee is quoted as stating that he not only didn't report Messi for sanctionable behaviour but he wasn't aware of any abuse aimed by Argentina's captain at him or his staff.
Strikes me that Fifa must have very good hearing from Switzerland to catch something said in Argentina when the ref, six feet away, missed it.
It's a matter of record that on the disciplinary committee there is a Chilean representative and an Ecuadorian representative.
Matter of fact, also, that because of Argentina's defeat on Tuesday, Chile now leapfrog them into a qualifying position for Russia while Ecuador are two points behind the 1986 World Champions.
Make of all that what you will.
Meanwhile, during a clinically bad week for the greatest footballer of all time, a Madrid court set Messi's judicial hearing regarding a potential 22-month jail sentence for four days ahead of the season's second, and title-defining, Clásico when Madrid host Barcelona.
Messi's organisation failed to pay some of his taxes properly, he's made a reparation which is likely to be above £35m and the precedents as far as other footballers in Spain with similar cases suggest that "that should be that".
But despite a deal being settled with the Catalan tax office, the state lawyers are pushing for jail.
In the aftermath of Spain beating France on Tuesday night Gerard Piqué was asked in the mixed zone about what he thought of Messi's court case being fixed so close to the game against Madrid.
The centre-half said: "What I don't like is seeing the people who pull the strings in this country sitting in the Madrid presidential box.
"Curiously enough, the woman who decided to charge Messi sits there, too'."
A storm erupted. Catalans on one side, Madrileños on the other.
Piqué's observation that Marta Silva, Real Madrid fan, ex-Madrid board member and regular in the president's box, is one of those who "pulls the strings" is a matter of fact. She's a very senior state lawyer. Her specific involvement in Messi's case is not a matter of public record.
So there we have it. The Clásico hoving into view. Tempers high. Accusations rampant. Suspicions and innuendo no more than that. The doctrine of innocent until proven guilty applies, all round.
Which is what made the use of the video refereeing in the Spain v France match so refreshing. Two hotly debated "goals" – one given, one not. Both decisions clear, provable and eventually called 100% accurately.
Never mind introducing smart technology in football.
Let's have it in the rest of our daily lives.
That would let us get back to the actual football much more quickly.
---
From Cults Academy to the Cannes TV Festival for me
These are exciting times. My first book, Barça: The Making Of The Greatest Team In The World, has been made into a documentary-film which, it looks like, you'll be able to see in cinemas and on TV.
This coming week it heads to Cannes where one of the year's two biggest TV festivals takes place. Let's see how it fares.
Honestly, this isn't what I dared to dream of all those years ago at Cults Academy. Simply skiving technical drawing would have rocked my world then.
During the filming we re-interviewed Iniesta, Piqué, Puyol, Abidal, Victor Valdés, Dani Alves, Fabio Capello, Eidur Gudjohnsen, Xavi and Thierry Henry to name but a few.
With retrospect, what comes screaming out of the interviews is that this special era, when possibly the best-ever football was played, stunned the participants themselves.
Not to give it all away in advance but several of the players talk about their absolute incredulity at the kind of strategies Pep Guardiola was asking them to employ – but also about how life-enhancingly wonderful it was to enjoy applying their skills more than they'd ever done before. Or have since.
All of the main players from that 2008-2012 spell when they racked up 14 trophies seem to crave the time when Xavi will finish playing, take a sabbatical but then come back and coach Barça. Life tends to be bittersweet so let's see whether that happens and, also, how it goes. Any coach is only as good as his players.
However, in the meantime the club has a big decision to make as they perm through the casting chorus of Ernesto Valverde, Jorge Sampaoli, Mauricio Pochettino and Juan Carlos Unzue to replace Luis Enrique.
Unzue dedicated to the Cruyff/Guardiola playing ideal, with years of coaching experience at the Camp Nou and with the hearts and minds of the current dressing room, looks more and more like the emerging candidate.