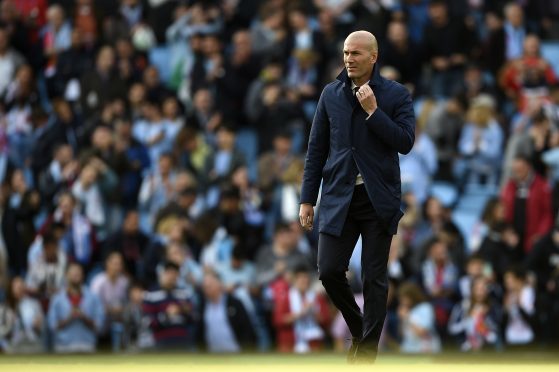 Even though we all think we know precisely what will happen, Spain will be on tenterhooks on Sunday evening as La Liga goes all the way down to the wire with two teams still able to clinch the title.
Champions-elect Madrid go to Málaga where a point will win them the flag for just the second time since 2009.
Barcelona play Eibar at the Camp Nou – anxiously chewing their nails AND clinging on by the fingertips at the same time. Quite a feat.
Perhaps it's a sign of health that Spain's title race has gone down to the final 90 minutes of a season very nearly 50% of the time over the last two decades.
And no, it's not always Madrid and Barcelona who are left slugging it out on the canvas when all the other fighters have been dealt killer right hooks to the jaw.
Since 1996, this final day drama has included not only the Clásico rivals but Valencia, Real Sociedad, Deportivo La Coruña and Atlético.
Often enough the teams have been separated by goal difference or the head-to-head record between them during that season having finished with identical point tallies.
Tense, dramatic, watchable. In this instance, however, I wasn't joking that all of Spain thinks it knows precisely what will happen here – and all of Spain seems to reckon it's going to smell pretty fishy.
Málaga, who looked like footballing road-kill a few weeks ago, are now coached by an out-and-out Real Madrid legend, their former winger – Michel.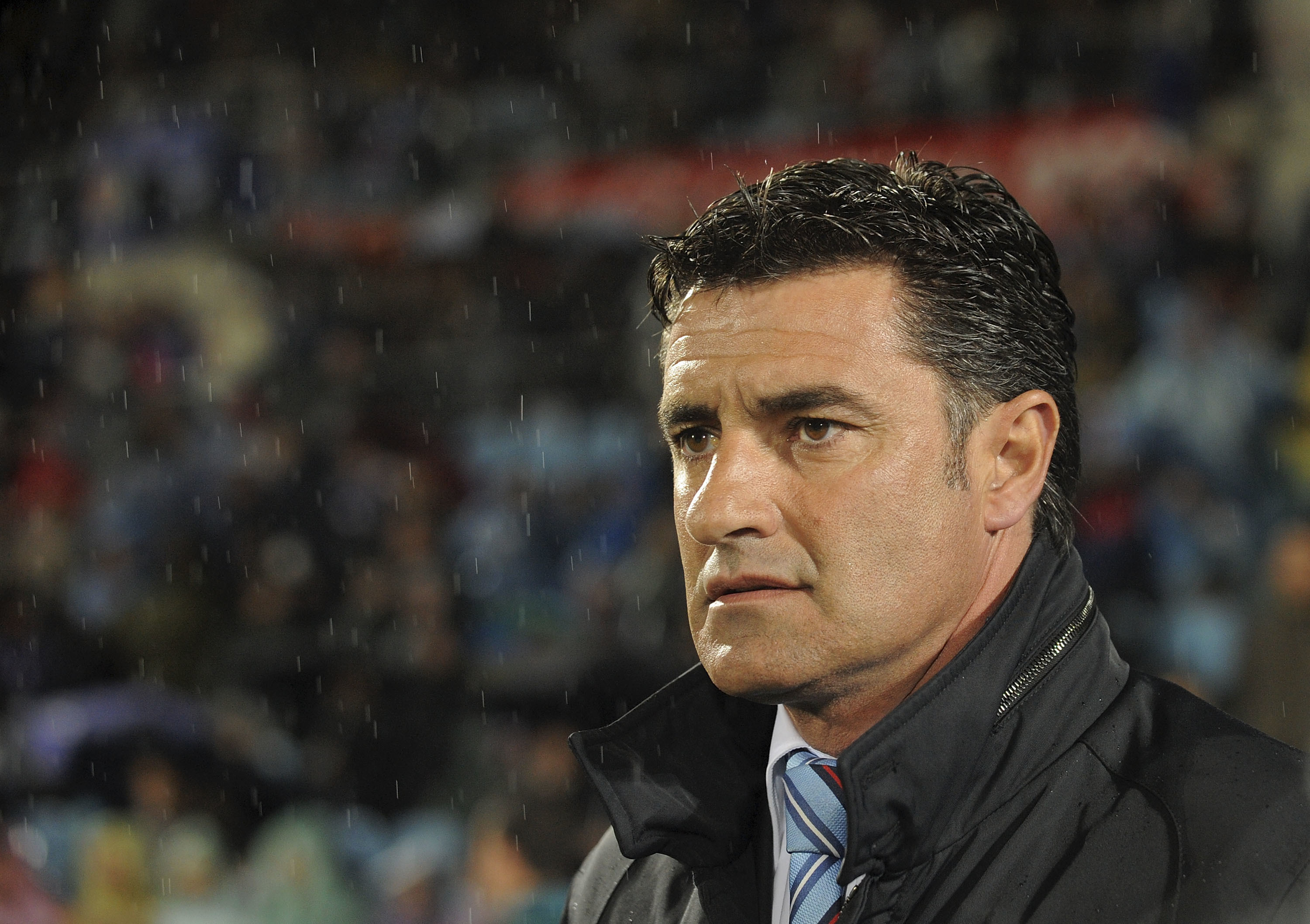 Genuinely elegant and fun to watch as a footballer, Michel remains one of the friendliest, most grounded, interesting and articulate guys in this sport.
Whatever your allegiance I'd say it's hard not to warm to someone who simply loves talking football and who's as much in love with the game as you and I.
Believe me, that's not always the case. Not only does the lure of money erode some of the sport's participants' love of what they do because the love of lucre is all-consuming – there are also people who are talented at playing or coaching but who don't truly love the gift they've been given.
They simply use it to earn a living.
Not Michel. He oozes enthusiasm, ability and enjoyment – pulling on his boots and helping players pass the ball more effectively is as important as breathing in and out to him.
I don't think he'll enjoy this particular spotlight as much as he might normally because the poor fella is in something of a tight spot.
Across the board people are looking at the equation as: "Ex-Madrid player who loves the club and their traditions will coach his team at half-gas during the week and on Sunday so that Los Blancos can lift the title."
Simples.
For a competitive, proud and honourable man like Michel that's a pretty disgusting idea I'd say.
Yet if he has a sublime few days of coaching and then turns out a side who beats Madrid, then he'll be handing the title to their arch-rivals, Barcelona, and ensuring his name is mud forever more not only to the fans and media but to Florentino Pérez who once was his employer.
Although Michel convincingly denies it time after time the general folklore is that he and Florentino do not get on.
Perhaps a better way to look at it is that while he was ending his playing career there's no question that Michel would have trusted that the Kingdom would be his again once he'd cut his baby teeth as a coach.
Instead he and the Madrid President found they didn't like each other's vision of how the club should be run and structured.
Having been head of La Fabrica – the Madrid youth system which they call The Factory because of its aim to roll talented young Madridista footballers off the production line – Michel quit.
Why? Well because, in his words: "I realised that the current regime was nothing like when I was growing up as a Madrid player.
"Then you breathed football in that atmosphere, it was pure sport. There was a sensational family atmosphere. Totally the reverse of what I found when I was in charge."
He claims to have a "normal" relationship with the club's authoritarian President and admits, freely, he'd like to coach there one day.
But he won't be holding his breath. "Florentino has never 'snubbed' me … but let's just say we aren't lunch buddies.
"At Madrid it's the same with coaches as with the players – Presidents often trust foreigners ahead of Spaniards. Since Vicente Del Bosque was sacked (in 2003) Madrid have hired eight foreign managers including Zidane and of the five Spaniards three of them have just been provisional or caretakers.
"I love Madrid so much it really hurts that they've not won more league titles over the last nine years. Life has so many twists and turns that, you never know, one day I might manage the club that I've loved since I was a little kid. But you won't find me sitting outside the stadium gates waiting for the President to 'notice' me whenever he comes into work."
And that's Michel. Killer passes as a player, killer phrases now that he's a coach.
The hard fact is that the expectation of Madrid winning the title should be based on their extraordinary ability to score goals week in week out (they just took the record for consecutive games without failing to score off Bayern) and to weather any storms which come their way.
Zidane has built a robust, attacking, daring buccaneering side that, honestly, I can't see tripping up.
But that should not detract from the fact that, under Michel, their rivals have become competitive, fun and confident. On any given Sunday this could, quite easily, become a banana-skin game for a league leader (it happened to Barcelona in this very stadium just a few weeks ago).
But not this Sunday I don't think.
Spain will have merited champions by the end of Week 38 … and they'll be Real Madrid.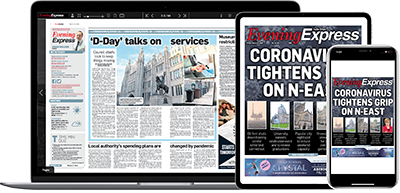 Help support quality local journalism … become a digital subscriber to the Evening Express
For as little as £5.99 a month you can access all of our content, including Premium articles.
Subscribe