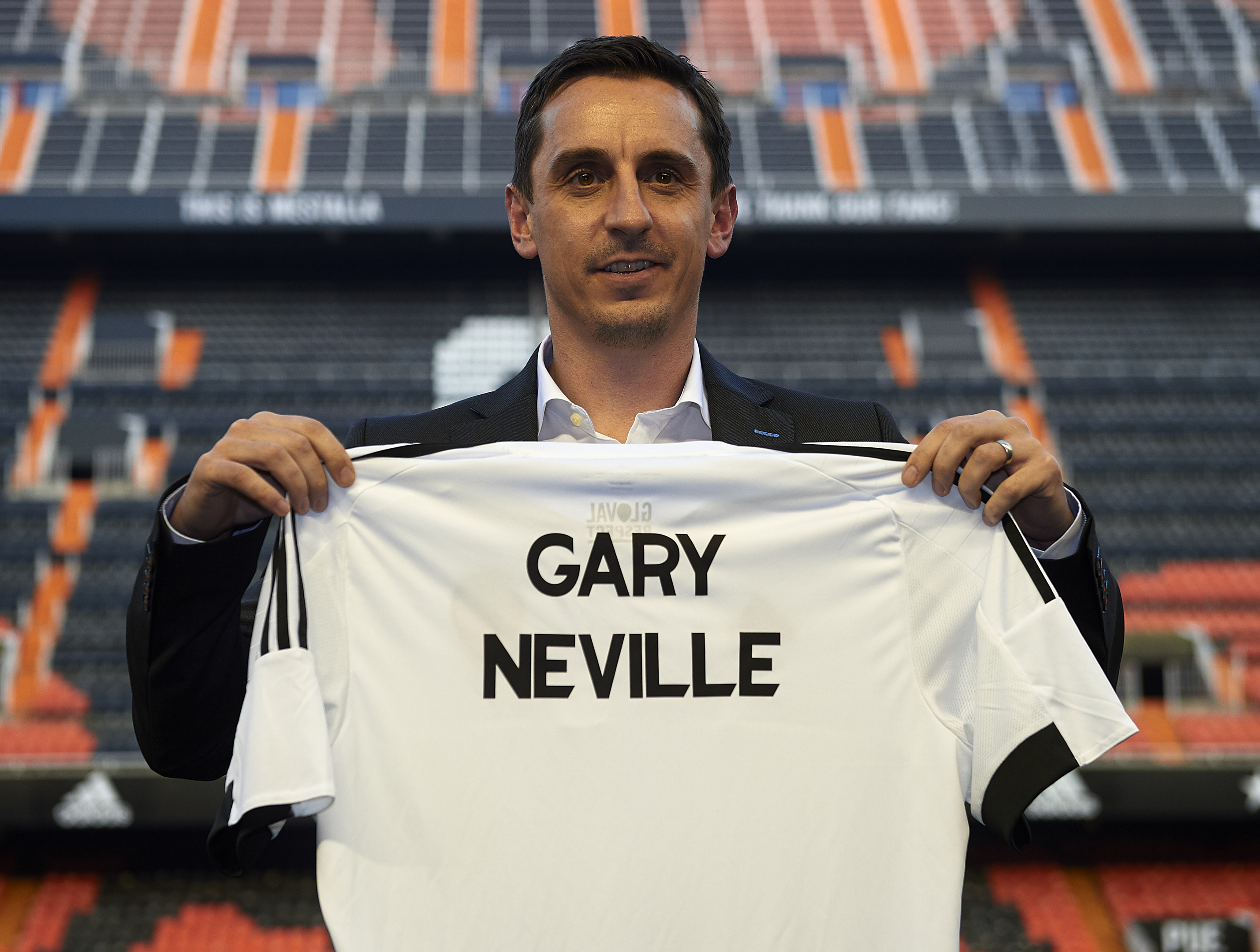 IT WAS 14 years ago that Gary Neville last played Valencia.
He won't thank me for bringing it up again but Los Che's winger that night, Vicente, did exactly to Neville what Valencia's incoming manager is about to ask his new players to do.
To take risks, to be protagonists and to make things happen.
PELeft and right Vicente turned United and England's No2 – tying him into knots and crossing for Wes Brown to maladroitly stab the ball past Fabian Barthez and into his own net.
No intricate passing move, no patiently dragging the red defence around until it lost concentration.
Tricky tactics instead of "tiki taka".
A vital late draw salvaged by a piece of daring, athletic, cocky play.
All those adjectives also help describe Neville's coaching and playing credo.
A belief system learned, I might add, from working for the man who Pittodrie helped make great between 1978 and 1986.
Yes, dear Evening Express readers, the Dandies are about to have a vicarious impact on Valencia Clúb de Fútbol thanks to the Fergie-Gary Neville umbilical link.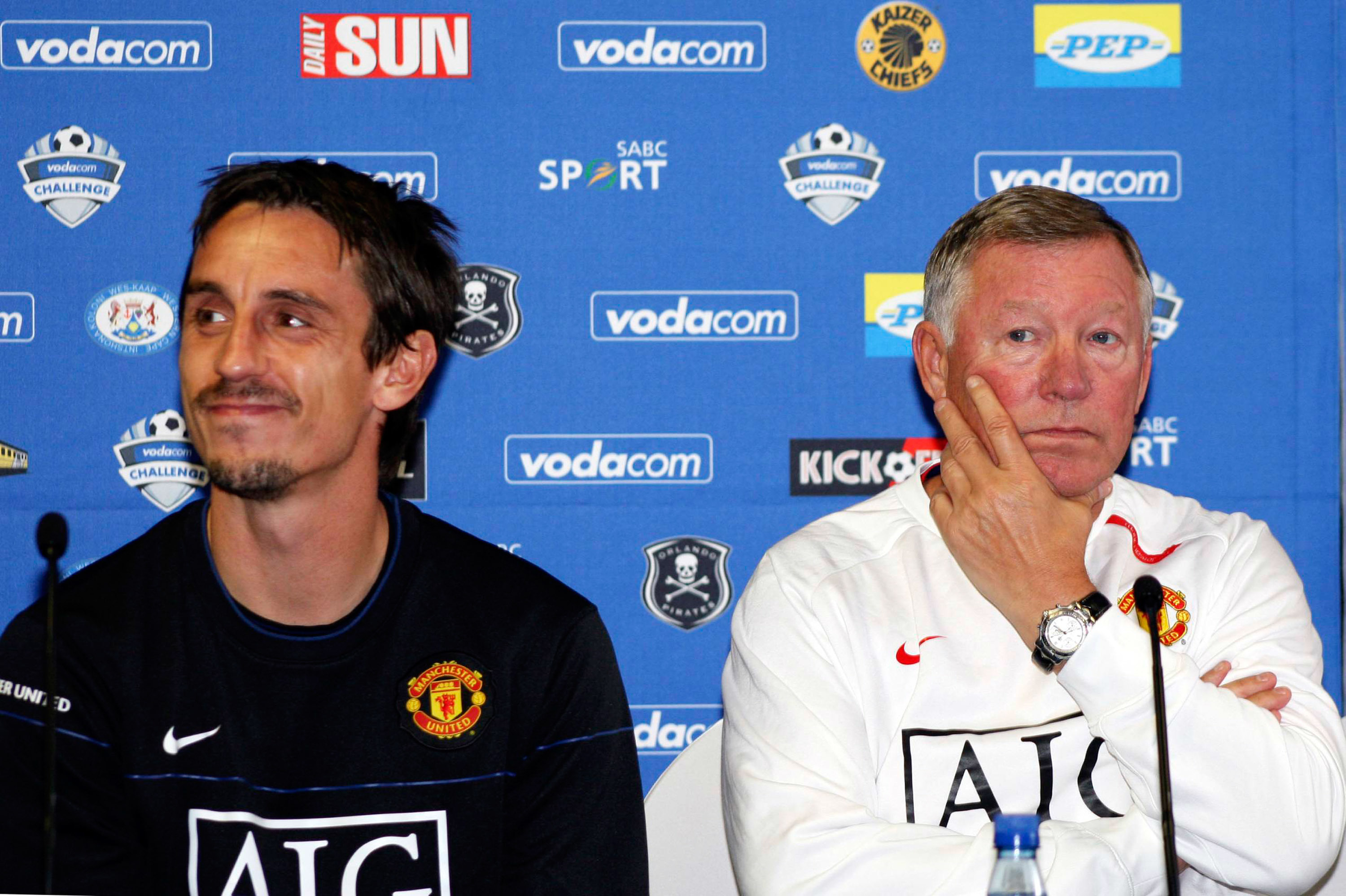 The NB of the anecdote is that, ultimately, the goal not only earned a point but given that it was scored at Old Trafford it ended up winning Valencia the head-to-head Group A battle with Sir Alex Ferguson's team.
Los Che edged through as leaders thanks to that one goal, and the moment of risk and daring in fact launched Valencia's drive to the 2001 Champions League final in Milan.
United, including both Neville brothers, went out in the quarter-final. To the eventual winners, Bayern Munich.
Now, suddenly, Gary is in charge of Valencia.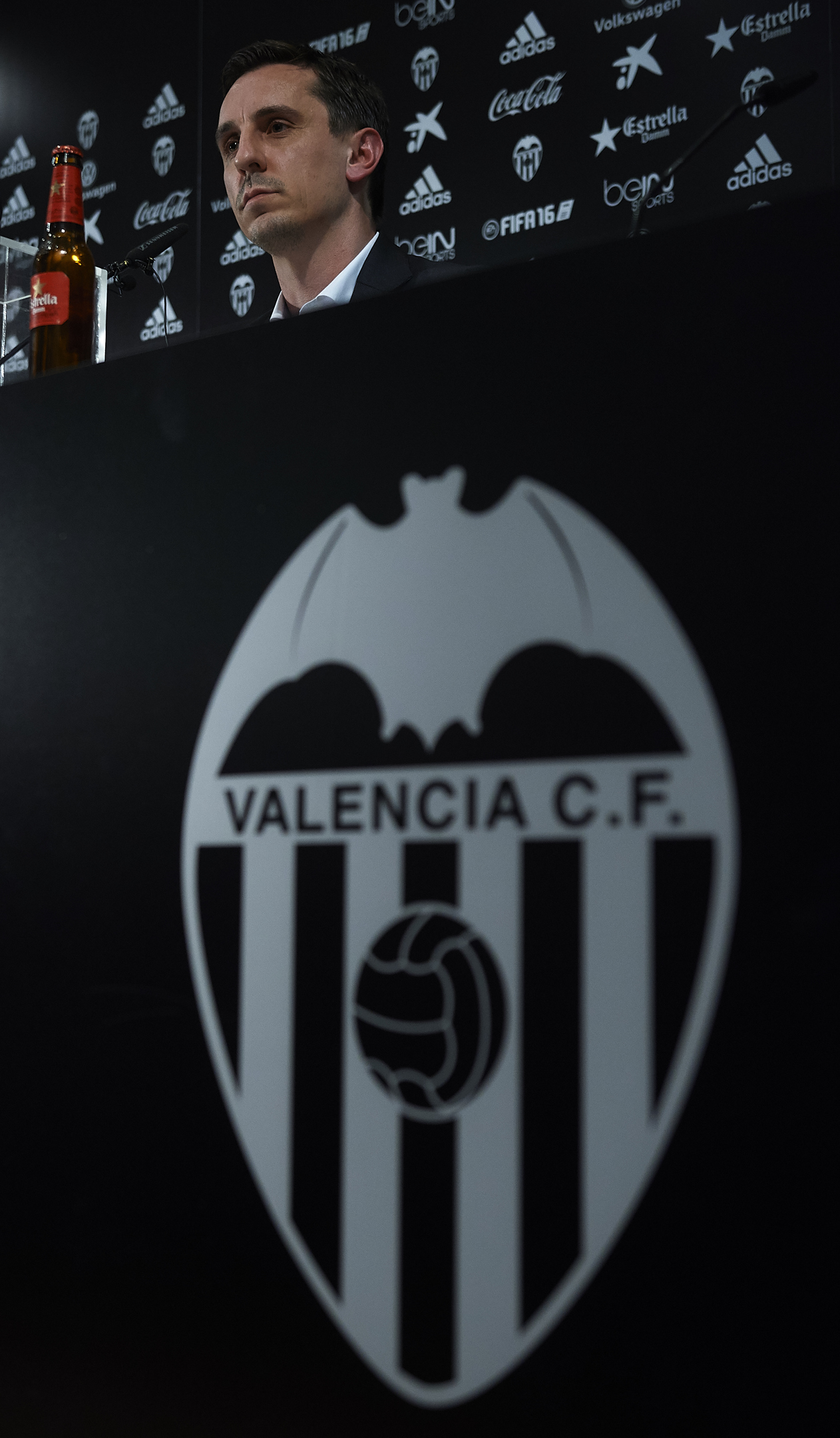 Tomorrow he'll sit in what's called the Palco de Honor (VIP box) in the Mestalla's tribuna (main stand) which is flanked by Avenida Suecia (Sweden Avenue).
Right on the corner of that Tribuna is the bar owned by Manolo del Bombo – Manuel the Drummer who is the Spanish national team's mascot, lucky charm and celebrity hanger-on.
But the players, every last one of them, will be marching to the beat of Gary Neville's drum now.
No Charlatans' harmonies, no Stone Roses' jangling guitar – the music he loves so much.
The relentless bang, bang, bang of "do this", "do that" … hagalo mas rapido … otra vez chicos por favor (do it much faster, one more time lads please …)
We know he's got a five-point gap to close on the top four. A chase starting at home to Barcelona tomorrow (Phil's in the dug-out with ex-Valencia defender "Voro" as stand-in men until the big boss takes charge.
We know he's staring down the barrel of Champions League elimination and all the financial pain that brings. Even should Valencia defeat Lyon on Wednesday if Gent simply draw at home to Zenit then it's "adios" to elite European football for Los Che.
Those are his immediate challenges.
Almost all of us know how Gary played, too.
But how will he try to achieve success in Spain?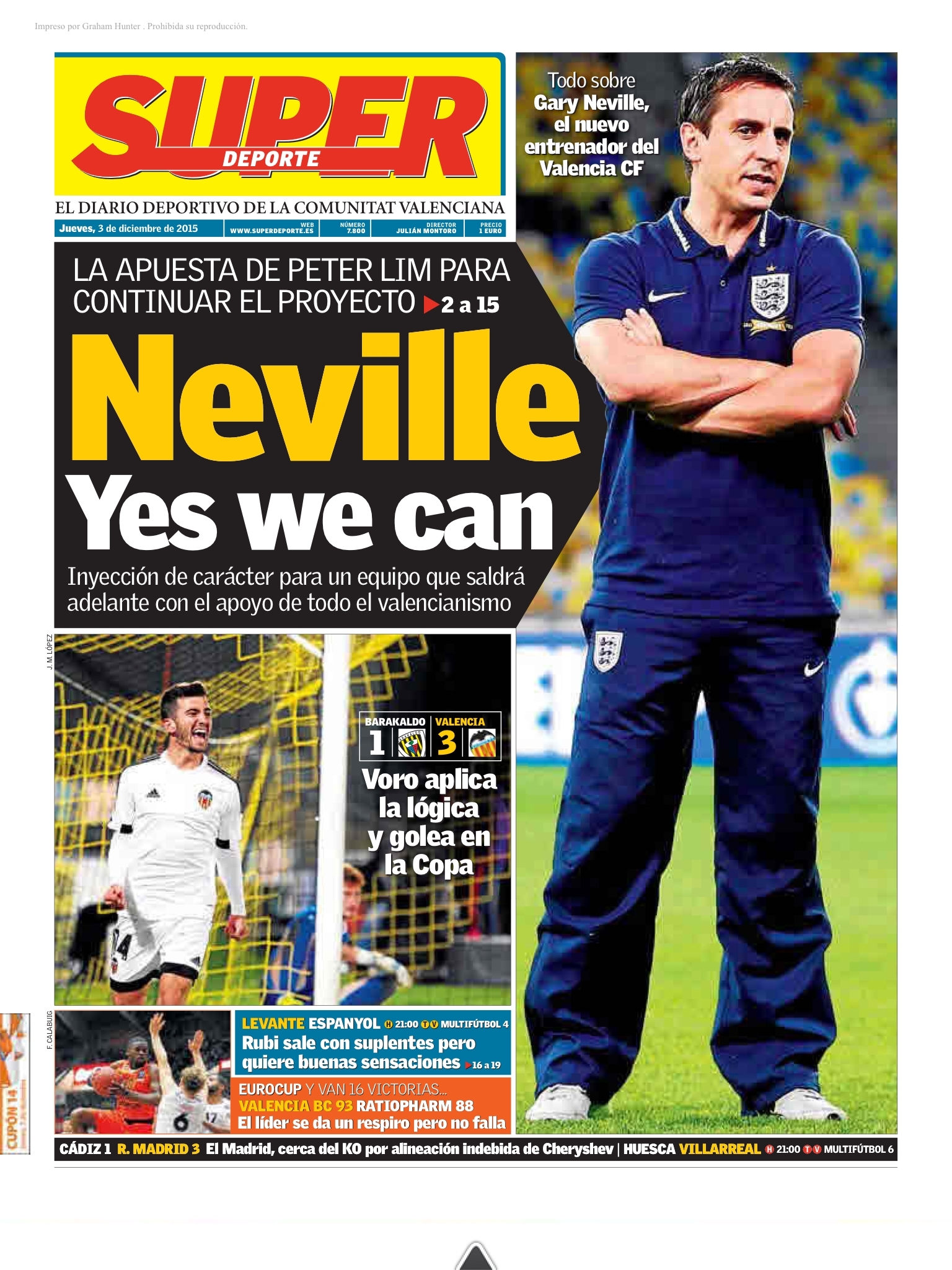 Here's a hint. At the weekend he said: "Fans should be going to matches thinking they are getting some level of value.
"One measure of that is players who care for the badge, the shirt, who run around an awful lot, who look as if they hurt when the fans hurt."
When Gary told me, in my Big Interview podcast, about the philosophy he would draw from when he became a full-time club coach or manager he said this:
"Watching more widely as a Sky pundit since I stopped playing has both changed, and opened up, my mind about football. 100%.
"Four years ago I took the very clinical decision that I wasn't going to take a coaching role. That I was going to watch football. "I'd only ever seen Manchester United! I wanted to go and watch every single different type of football I could over a three, four, five-year period.
"Watching all the different types of football around Europe in the Champions League, to be able to take in matches in Munich, Madrid, Barcelona, Turin and Milan … all the matches I never would have watched had I become a club coach … that constantly changes your thoughts.
"But what you end up finding is yourself … your football beliefs?
"Over my first two years at Sky, Barcelona were probably the greatest team that ever lived.
"Nevertheless they don't meet my football principles. The Borussia Dortmund team over 12 to 18 months which reached the Champions League final, that Bayern team, under Heynckes, which won the treble. They were more aligned to me.
"That's what I like.
"I think the Barcelona principles and philosophy are unique to them. There are aspects you'd love – the pressing from the front for example. But the endless, constant possession … I believe in possession but neither constant nor endless. Bayern Munich's team which won the treble with Robben, Ribéry, Müller, Mandzukic, Martínez and Schweinsteiger was better, I reckon, than the Bayern team of Pep's first two seasons in charge.
"More balanced. They could fight you, they could counter-attack on you. "The great counter-attacks of Ribery and Robben against Barcelona in that 2012 semi-final couldn't happen now because Bayern always have the ball!
"Most people would disagree with me but I think the best Barcelona team they had was the first year of Pep when they had Etoo, Henry and Messi up front. Iniesta, Busquets Xavi, Puyol and Yaya and Pique.
"They had such an incredible physical presence that you couldn't "fight" them. You couldn't outdo them on set-pieces. "They were still a possession team but they could counter-attack, too.
"The Barcelona team which evolved and beat United in 2011 at Wembley was, I think, football which can't be re-created and which probably relies on Messi to be successful. "That 2009 Barcelona team didn't have to be at their best to win 2-0 in a Champions League final. "Against us unfortunately!
"But that Bayern team of 2012 – the power, quality, possession, counter-attacking, the good defending – I think that's as good as it gets.
"I don't like the 'pure' Barcelona team, I like the one that's slightly flawed.
"I don't think they made a bad pass for a few years but now the excitement is back in the game, the thrill, the risk. We are going to do things that maybe risk giving the ball away."
One thing I've learned that Sir Alex would say, every single time, to his United players was "go out there and enjoy yourself".
Well, Señor Gary. Sal y disfrutar. Get out there and have fun.
Sorry, no room at the inn for Cristiano …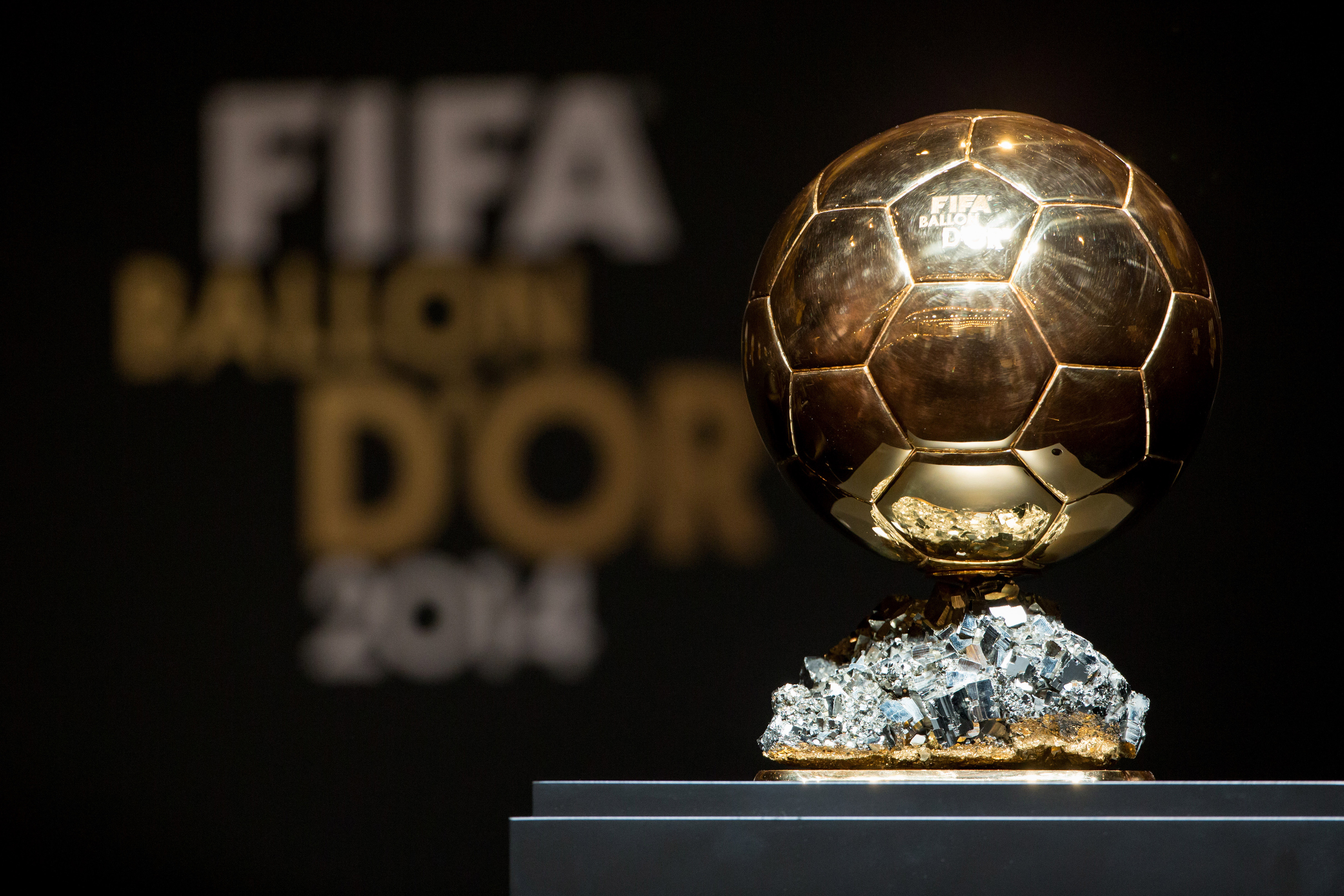 THERE will be sufficient fuss about the Ballon D'Or over the next five weeks for me to avoid ranting about the fact that Ronaldo shouldn't be in the top three – and football's top three all should.
That's right, the podium should be – in order – Messi, Neymar, Suárez.
Cristiano should have his nose pressed to the window looking in longingly.
Only a personal view, mind.
But one which fits all the criteria set by France Football and – clear your throat and spit – FIFA.
Messi played "Blue Riband" football all year and was the primary difference between Barça and the field. The first ever "second" treble in history – and he was the architect.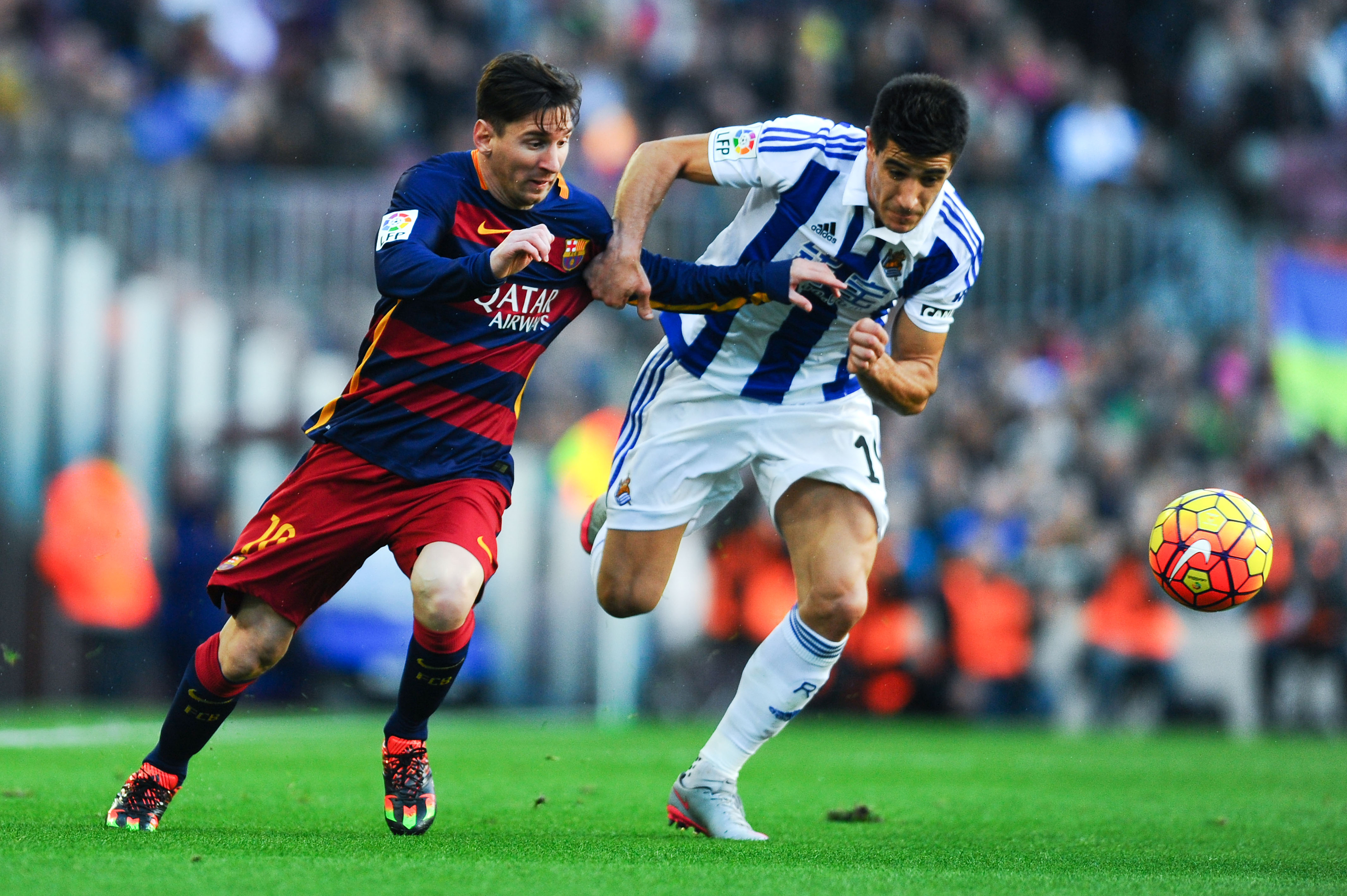 Neymar is coming of age and nobody, bar Messi, is more skilled than he.
Suárez, and while he was at Liverpool I'd never have believed I could write these words, has played both panther-like and pantheon football since joining Barcelona.
What's more, he's so happy and secure in his surroundings that he's behaving well.
He's been nudged out by Ronaldo – a man whose goals he equalled in 2015 but whose trophy haul he eclipsed by 4-0. What I love, however, is the "extra" this trio produces.
Normally football, goalscoring in particular, is wholly egocentric.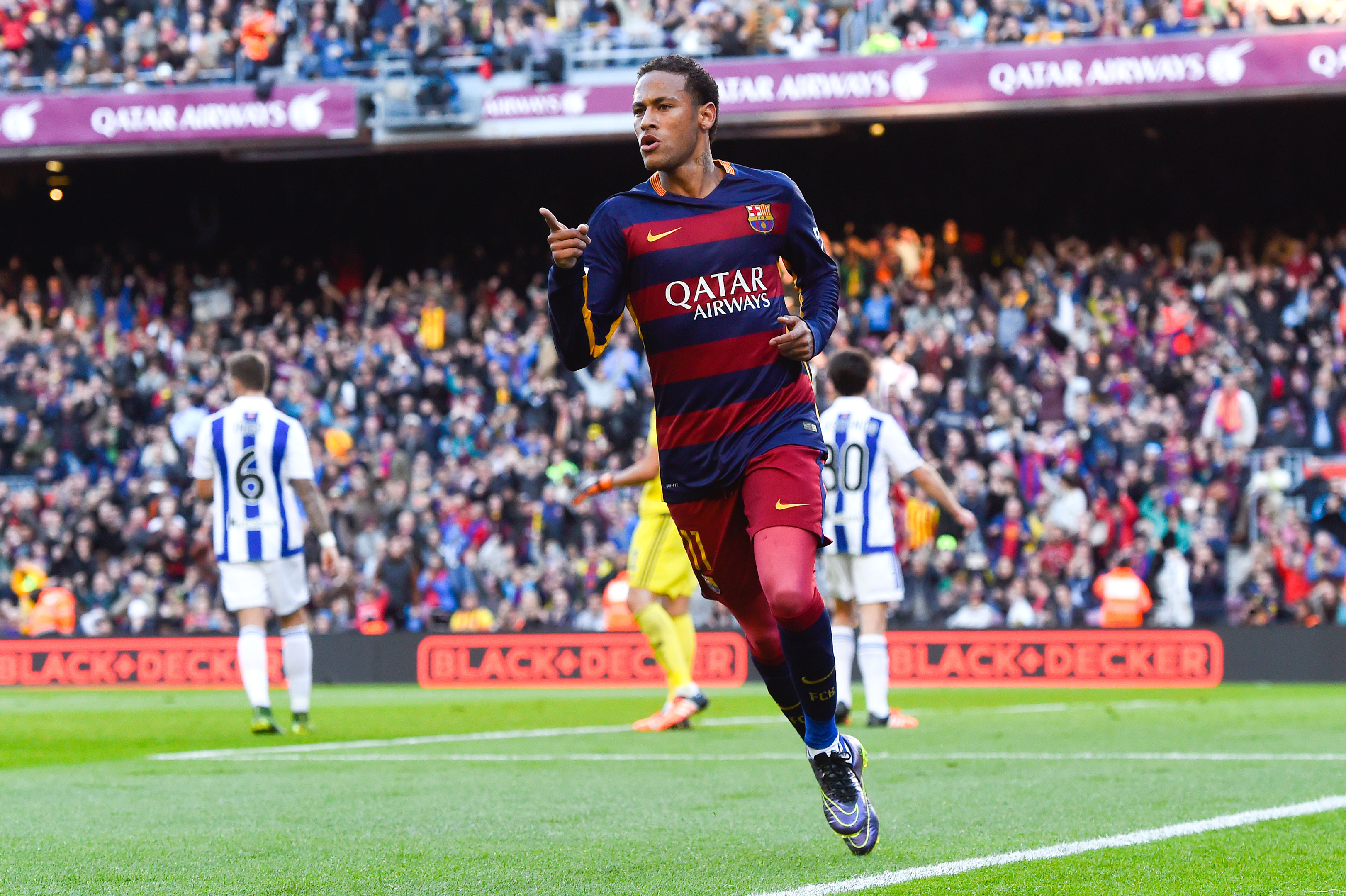 Goals mean fame, self regard, more money and Alpha-male status within the group.
These three? They have a ferocity about getting enough goals to beat the opposition … and an Enid Blyton mentality about which of them does the savaging.
Messi gifts Neymar a penalty. Neymar gifts one to Suárez.
Against Real Sociedad, each of them having scored, Neymar and Suárez worked their butts off for 20 minutes until they served one up for Messi.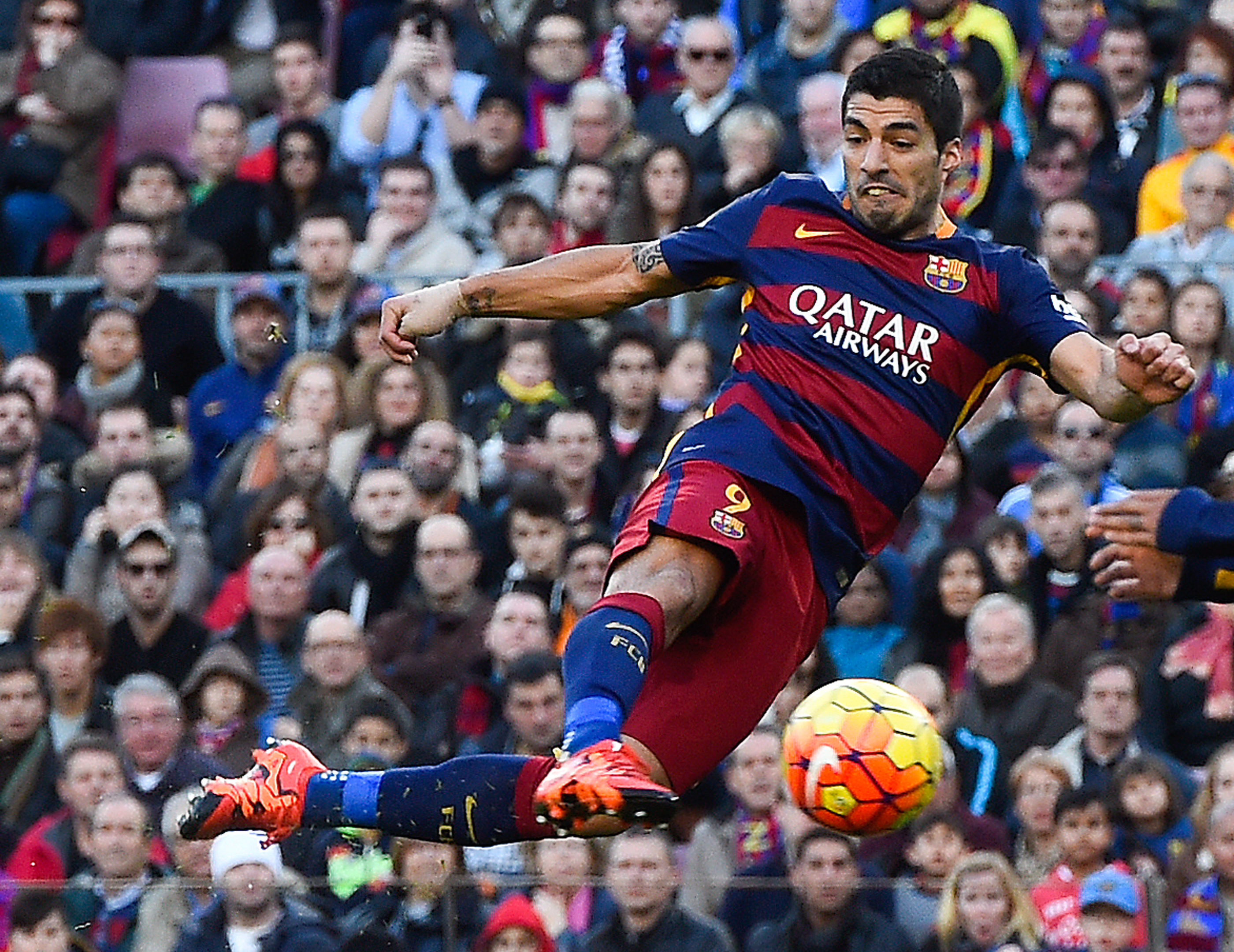 When Suarez called for a ball which either of the other two could have tilted at, Neymar and Messi scattered out of his way like obedient puppies.
The Uruguayan thumped home his second hugely difficult volley of the week.
We know the expression but we don't often see it in such glory – the whole really is greater than the sum of the parts.
And because of it I think Barcelona will record the double-treble this season.
We live in privileged football times.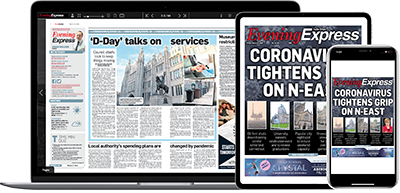 Help support quality local journalism … become a digital subscriber to the Evening Express
For as little as £5.99 a month you can access all of our content, including Premium articles.
Subscribe