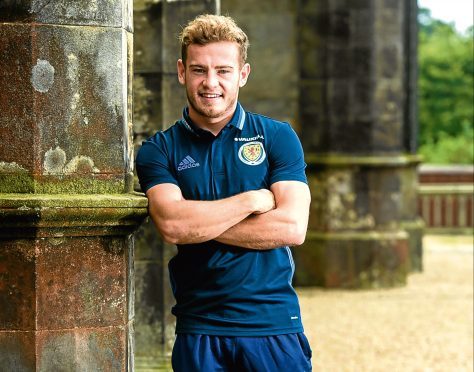 Aberdonian Ryan Fraser has gone from a member of the Tartan Army to a hero of the Tartan Army.
The Bournemouth winger, who grew up in the Granite City and starred for Aberdeen, before moving to England, could feature for Scotland in tonight's World Cup qualifier against Malta at Hampden.
The Scots' hopes of reaching Russia are still very much alive after an excellent 3-0 win in Lithuania on Friday night.
Fraser, who didn't feature in Vilnius but is hopeful of getting some game time tonight, revealed how he has gone from being a member of the Tartan Army to playing for the national team.
The winger used to get the supporters' bus from Cove to Hampden for home games and on the way to this evening's match he is expecting to be sent a few photos from friends on the bus from Cove on their way to the match.
He said: "I'd go to all the home games, down on the bus from Cove to Hampden.
"We had the music on and we would sing all the way to Glasgow.
"I was only a teenager at the time, and all the boys from my boys' club would be on the bus too.
"We'd all have our kilts on in those days.
"The bus is still running and it will be coming down for the Malta game.
"It's crazy they will be sending me photos today and I'll be on the team bus going to Hampden hoping to get on the pitch."
Since leaving the Dons in 2013, Fraser has developed significantly to the point where he is now a regular in Bournemouth's squad for Premier League matches and has also become a regular in recent Scotland squads.
The 23-year-old believes his close relationship with Eddie Howe has helped his development.
During his time on the south coast, Howe, who is often touted as a future England manager, has used Fraser in a number of different positions.
While he ideally wants to play on the right or left wing, Fraser can understand why his manager uses him in different roles.
He added: "Other than in goals the manager has played me in all sorts of positions.
"Pre-season, I played right-back in my first game, No10 in my second, right-midfield in the third and left-midfield in the fourth.
"We are very close Eddie and I. Everyone says we are like a father and son. We've been together quite a long time and we have dinners together.
"So I know that what he is doing is challenging me all the time.
"He's smart, Eddie. He knows I don't want to play right-back.
"When I'm going forward, I'm all right, but when you get someone running at you, you're like 'Oh no'.
"That's why he puts me there, because it reverses things.
"It makes me have to start thinking what I would do if it was me I was playing against.
"I think he believes that if I just keep playing right-midfield, I'll get comfortable.
"But if I can play in different positions, there's more of chance I'll get a game.
"So I try to look at everyone else's positions when we do game-plays in training, because that's how you get better."
His relationship with Howe hasn't always been quite so good.
In 2015, the pair clashed over Fraser's diet which contained plenty of pizza, burgers and ice-cream.
Fraser said: "I was quite bad for that when I was younger.
"I had football every night and would maybe get fast food and get away with it because I was burning it off.
"However, when you get to the higher levels people start noticing and saying things like 'Oh he's lost a yard'.
"It was big for me to cut back on that.
"But I wouldn't have just been out of the team I probably wouldn't have been given another contract.
"I got crucified from some fans for leaving Aberdeen for Bournemouth in 2013.
"Some people said I went for the money, I didn't I never went down to earn thousands of pounds extra.
"My wages went up a little bit, but not by much. I went because it was the right move.
"And after getting the boot up the backside from Eddie about my diet, I proved it."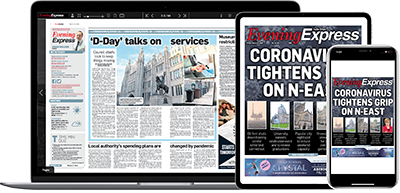 Help support quality local journalism … become a digital subscriber to the Evening Express
For as little as £5.99 a month you can access all of our content, including Premium articles.
Subscribe