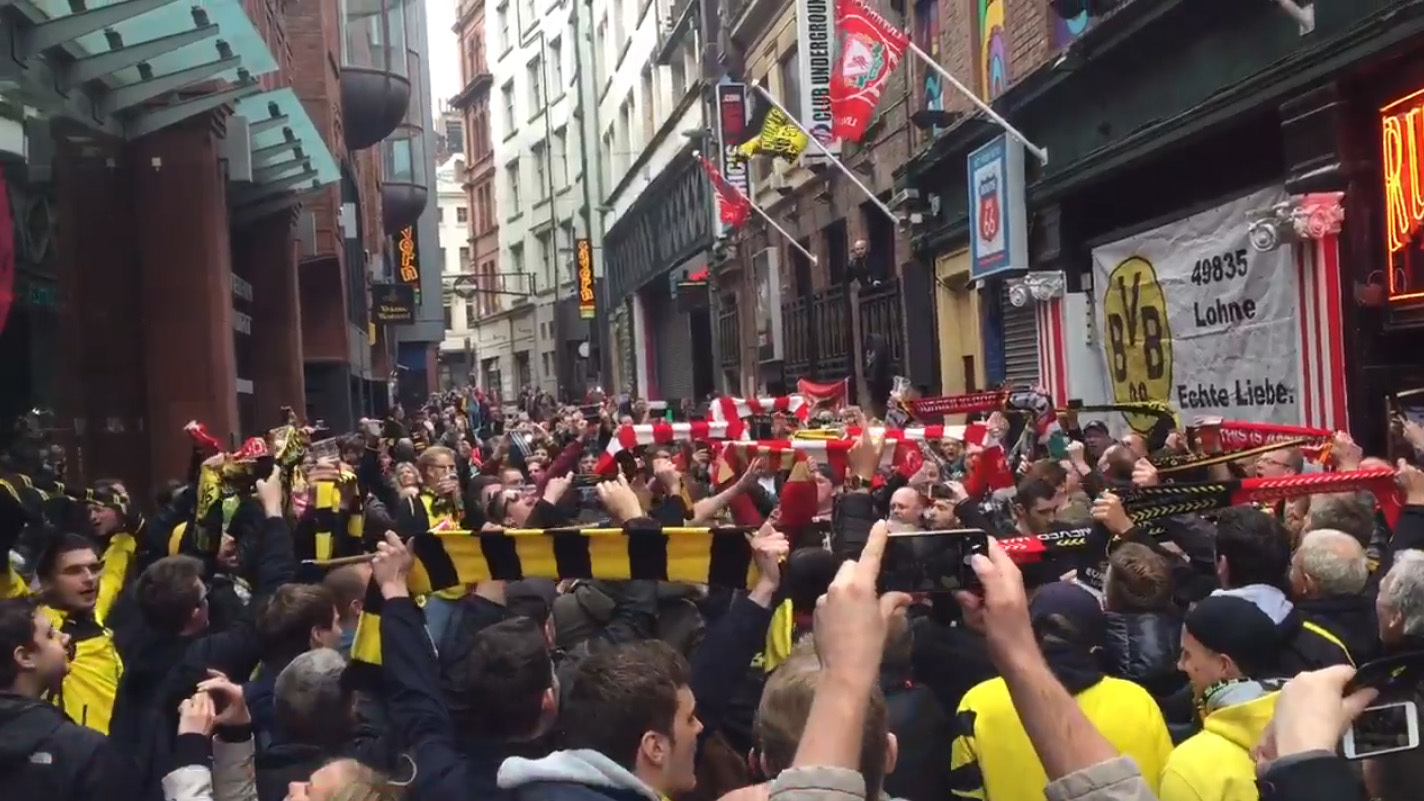 As if you needed any help getting in the mood for the second leg of El Kloppico, here it is.
Liverpool and Borussia Dortmund fans joined together on Mathew Street ahead of the Anfield leg of the Jurgen Klopp derby to sing their shared anthem, You'll Never Walk Alone.
Matthew St filled with both Dortmund and Liverpool fans in harmony singing YNWA this afternoon. pic.twitter.com/liaJwWexnT

— Radio City News (@RadioCityNews) April 14, 2016
Liverpool fans on one side, Dortmund on the other, having a sing off. And I thought this only happened in musicals pic.twitter.com/8EZGyW0t22

— Eleanor Barlow (@EleanorBarlow) April 14, 2016
Great to see rival sets of fans getting on.
Can't wait for the football to begin…
//