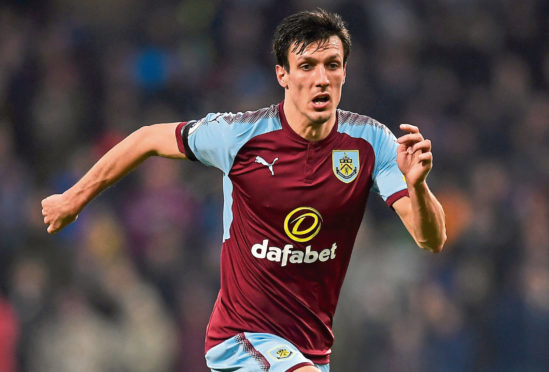 Burnley midfielder Jack Cork today warned they will not underestimate Aberdeen's threat because that could come back to "sting" them in Europe.
Aberdeen welcome the Clarets in the Europa League second qualifying round first leg on Thursday July 26.
English Premier League Burnley are set to compete in Europe for the first time since 1967 while the Reds are in the competition for the fifth straight season.
English international Cork, pictured, is targeting the group stages but accepts the Reds offer a tough test so early.
He said: "Aberdeen were the strongest team we could have drawn.
"It will be a good test for us and we are not going to get a trip too far away just yet.
"We have this trip to Scotland and we have to be focused and ready for that otherwise it will come back and sting us.
"It is not going to be an easy game at all. It is going to be tough as Aberdeen are a good team.
"Hopefully we can get through that and get the European campaign going.
"Our main focus for now is the European games, to try to get a few wins in that and try to get to the group stages.
"We have given ourselves an opportunity and it would be a shame to waste it so that has to be the target."
Sean Dyche's Clarets qualified for Europe by finishing seventh in the Premier League last season.
It was only their second season in the top flight having won promotion as Championship winners in 2015-16.
Cork said: "Playing in Europe is special and at the start of the year a lot of people would probably have had us down to be towards the bottom of the table.
"For us to be in a position where we are preparing for something so special as Europe is a great achievement and something we can all be proud of."
Burnley, who are at a training camp in Ireland, earned their place in the Europa League on the back of a best finish by the club since 1974.
Cork said: "From what I've seen before in the Premier League it's never an easy season.
"I've been in teams before where expectations have changed and you set different goals which are unrealistic.
"For us, it will always be staying in this league and competing in this league.
"But to have a successful season like last year and do as well as we did, it would be a shame not to try to build and do something like that."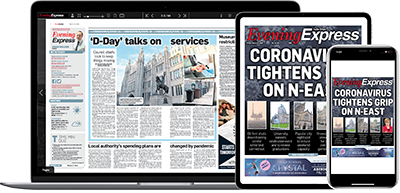 Help support quality local journalism … become a digital subscriber to the Evening Express
For as little as £5.99 a month you can access all of our content, including Premium articles.
Subscribe