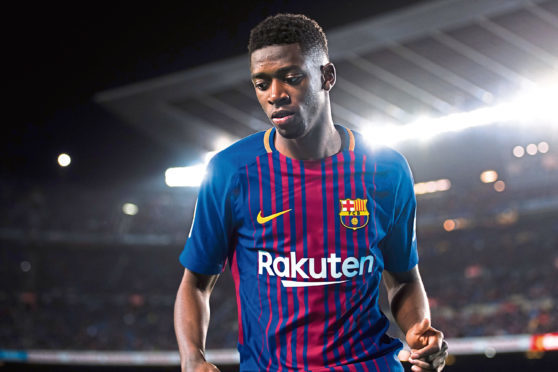 And so to the case of Ousmane Dembélé. Have you seen the French winger?
Lithe, athletic, balanced, pretty damn nippy – a sort of low rent Johnny Hewitt.
He's also the kid who cost 15 million euros in summer 2016, but just short of 10 times that last summer.
The fact he looks like a 16-year-old has been underlined by some pretty immature moments while at Barcelona this season.
Slow to tell medics he was feeling pain during an early match against Espanyol he was an unexpected injury victim in the next game where his hamstring ruptured and he was out for months.
Immature in that during those months he neither notably improved his Spanish, nor his upper body strength. Nor, indeed his appreciation of the defensive/pressing duties implicit in Ernesto Valverde's Barça.
Yet this is a talent, no doubt.
Creatively anarchic, a dribbler, direct, daring, and capable of Ferrari acceleration over 10 or 15 yards that requires defenders to carry a spare set of brown shorts.
The elimination of Chelsea from the Champions League showed he not only had a taste for the big time but that Leo Messi had taken the garçon under his wing.
He then, and subsequently, talked Dembélé through where to stand, when to dribble, when to pass etc. A Messi masterclass.
Nonetheless Dembélé, pictured, can feel a little threatened both by seemingly ridiculous talk of him being loaned out for a season and by moves to purchase Griezmann.
The young French winger wasn't given his head either as Roma were ripping through Barcelona in the Champions League quarter-final when his ability to stretch the game would have been a blessing. Nor against Madrid when Luis Suarez was knackered, Messi was walking around the pitch and not sprinting even for loose balls.
Should Griezmann sign and Suarez stay there's your front three – Messi, Suarez, Griezmann.
And, Dembélé? A working midfielder he certainly is not.
Conclusion? Either slower development via fewer games than a 120m euro player should expect or, perhaps, that dreaded loan. A crazy situation brewing.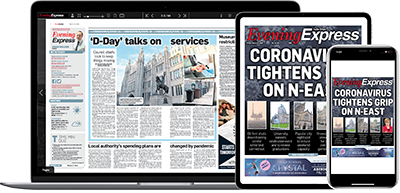 Help support quality local journalism … become a digital subscriber to the Evening Express
For as little as £5.99 a month you can access all of our content, including Premium articles.
Subscribe