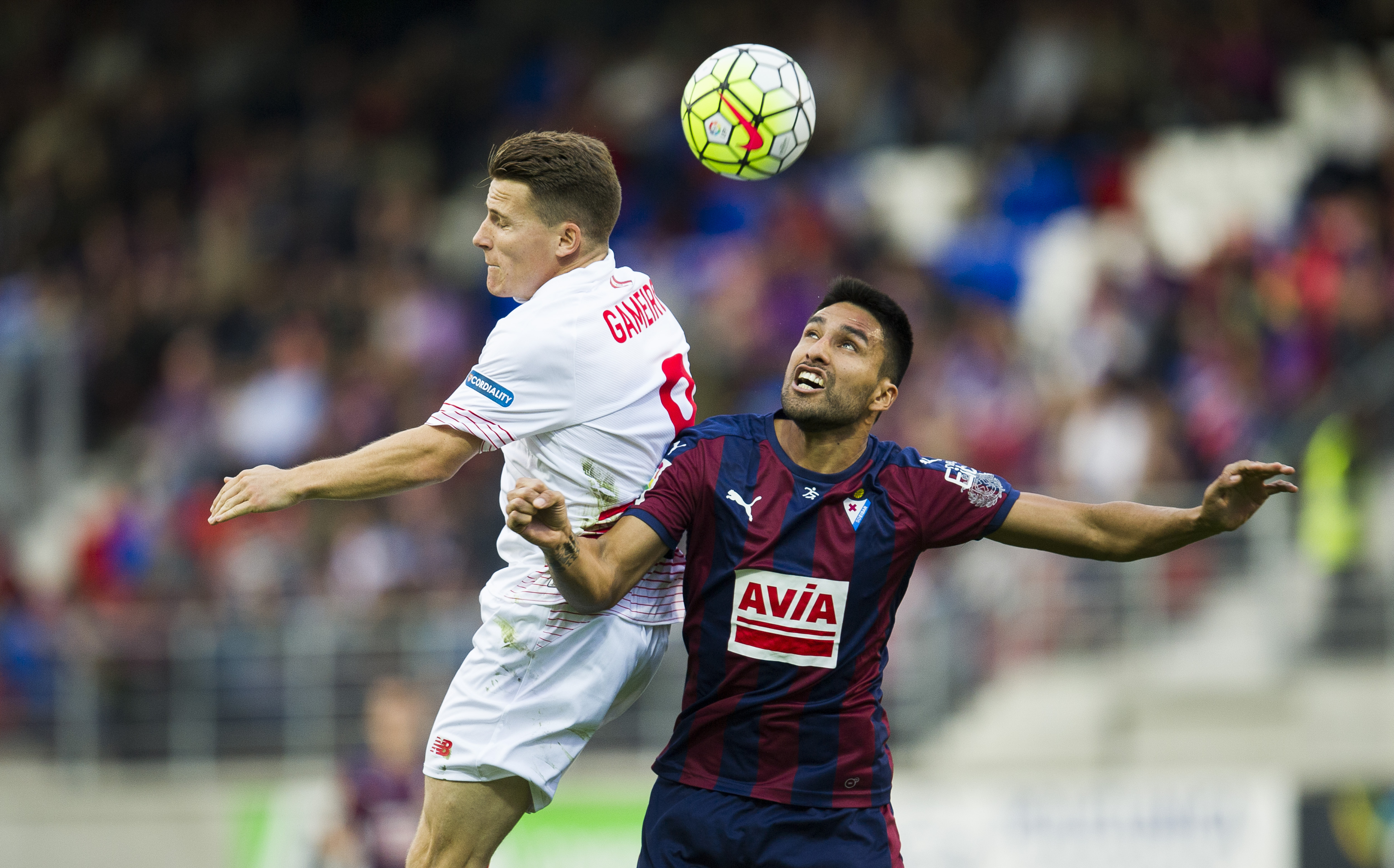 Whatever else happens this Spanish weekend we'll have a little dancer of a match at the Santiago Bernabéu on Sunday evening when Zinedine Zidane's Real Madrid host Europa League holders Sevilla with just the whiff of an upset.
And for that let's all stand and salute Elgin-born Edward Farquharson Johnston (EJF) – not only Sevilla's original President in 1890 but the organiser of the first recorded association football match here in Spain.
I'll bet he'd have been a Dandy.
Without this valiant, interesting, football-daft Scot there might not have been a Sevilla FC – or at least not as we know this club who have won the UEFA Cup four times in the last nine years.
In fact yesterday was the 126th anniversary of that historic first match, between Sevilla and Huelva (Recreativo these days), being reported in our sister paper the Dundee Courier.
(Informed word has it on the streets of Sevilla that the Evening Express was too full of reports of the Dandies winning away at Rangers that day in 1890 … and whether to build Pittodrie by the sea or at Loirston … or something like that).
The Sevilla v Huelva match took place because Eddie Farquharson Johnston and his cronies felt they were spending too much time behind their desks and insufficient time in pursuit of Mens sana in corpore sano.
How times change.
His memoir of the build-up to Spain's historic football moment mentions that: "After a deal of talk and a limited consumption of small beer" they decided to have a wee kickabout in January 1890.
EJF records that: "We rowed down from Regatta House (in Sevilla) to the Racecourse and played a practice five-a-side match."
That mile and a half row, followed by a 70-minute match, led to "stiff limbs for days to come" but the Scottish instigators had sufficient fun to continue – even catalysing the concept of time off for workers on Saturdays.
EJF noted that the kickabouts saw a "difficulty in getting a turn-out on Sundays – not as a matter of principle, but just in getting people to turn out of bed!"
So they parlayed with the various employers and the Saturday "half day" was introduced for the first time.
Meanwhile, play continued to the point that a challenge was issued to like-minded Scots, English and Spaniards in Huelva – some 80 miles away.
On Saturday, March 8, 1890, the away team arrived after a four-hour train journey to find torrential rain.
But the game was afoot.
Our hero records that: "In front of 12 dozen fans, the players presented a motley appearance – all kinds of costumes being in requisition.
"Our left winger, never before having the honour of belonging to any athletic club, appeared on the scene in nightdress in the shape of a fantastically patterned suit of pyjamas.
"He was hailed with shouts of derisive laughter and the fans dubbed him: Clown Yugles."
Sevilla won 2-0 and EJF admits the opposition were pretty knackered after their journey – tired enough to allow the pyjama-suited Clown Yugles to nick in and score the decisive second goal.
Football being football the "post-match toasts were drunk with enthusiasm during song, sentiment and the non-success of Clown Yugles to balance on a vacant chair".
Plus ça change in the football world when players celebrate a good home win, no?
EJF remained head honcho at the budding Sevilla FC for many years but his glorious story, at least that's what I consider it to be, is tinted with terrible sadness in that his son, Edward jun, died in Sanctuary Wood, Zillebeke, during the second Battle of Ypres, April 1915.
EJF himself passed away in London in 1924, where his home was in the exclusive Boltons neighbourhood of Chelsea where both Frank Lampard and Madonna would both eventually live.
It's recorded that: "The body of Mr Johnston was cremated at Golder's Green on Wednesday afternoon and the ashes, placed in an urn enclosed in an oak coffin, were taken north by the night train from King's Cross, Elgin being reached via Aberdeen.
"Morayshire relatives and friends assembled at the LNE station and joined the funeral procession to Elgin Cemetery."
Elgin play at home to Montrose this weekend whereas their nursery club, Sevilla, are away to Madrid at the Bernabéu.
None of Sevilla's players will row to the Spanish capital and I'm guessing that the wingers probably won't be dressed in pyjamas.
But there should be entertainment nonetheless. This is a watershed game for both sides.
With a win, Unai Emery's team could sneak within touching distance of Champions League qualification.
Under Zizou, Madrid have been flat-track bullies in their own stadium – 27 goals in just SIX home matches, albeit including one defeat to Atleti.
Yet there's a horror scenario for Los Blancos where if they lost and Barcelona won at Villarreal (the champions are on a 38-game unbeaten streak) then Madrid would go into El Clásico in two weeks a whopping 15 points behind.
On the other hand, and this is far from impossible, if Elgin's nursery club lose at the Bernabéu and Villarreal beat Barça then it's an altogether more manageable nine-point gap where a win at the Camp Nou on April 2 would take Zizou's mob to within six of the Liga leaders.
It's eight years since EJF's boys in red and white won at Madrid and in the last three visits, during three textbook defeats, they've conceded 13 goals.
But both Sergio Ramos and Pepe are absent, suspended from the heart of Real Madrid's defence and, in Kevin Gameiro, Sevilla have their own Adam Rooney – albeit in bite-size.
The wee Frenchman is on blinding form and should be full of vim and vigour having missed his team's 3-2 defeat of Madrid earlier this season due to injury.
Of course there's a chaser to all this.
Not only did I get into detailed negotiations with Sevilla's subsequently jailed President, Jose Maria Del Nido, over several late night gins and tonics, about the idea of them temporarily loaning Dani Alves to the Dandies for our Europa League tie at Atlético in 2007, Sevilla's marvellous press officer, Jesús Gómez, sent me the tweet Always Reds as the Dandies searched for the winner at home to Killie last week.
What a friend we have in Jesús.
I'll tell you this amigo – Edward Farquharson Johnston would be proud of you. "Vamos mi Sevilla …"
Let's hope Valdés finds his form, but not at expense of Dandies!
I truly don't know whether Victor Valdés, the keeper with the most Champions League medals in history, actually ordered a line of black cats to walk under a ladder while he smashed a factory full of mirrors having rudely rejected the offer of buying lucky white heather – but his run of stinking fortune continues.
Having butchered knee ligaments a couple of seasons ago while making a bog-standard jump and catch against Celta at the Camp Nou he then saw his Barça contract run down, his lucrative offer from Monaco withdrawn, his time at Old Trafford ruined by a spat with Louis van Gaal's keeper coach Frans Hoek and now he's under siege at Standard Liege. Which rhymes nicely, thank you.
Having made a decent start, in helping the Belgians to reach their FA Cup final, it's been downhill since. He's coped with a minor injury setback, been booked regularly, lost regularly and was well out of sorts when conceding four times last weekend to Mechelen.
On Sunday, it's the aforementioned cup final, against Belgian league leaders Club Brugge. Since he left Camp Nou his two – count 'em – replacements are now considered the bees knees, Barcelona have won another treble and there's a vacant Spain goalkeeper slot which, on this form, he'll never fill, going into France 2016.
On which basis, Lord above, I don't think it's unfair to ask that Standard Liege forget all about playing a suicidally high defensive line or that Victor rediscovers his cat-like reactions and wins the Cup. Please?
To Whom it may concern c/o Heaven – if this in any way interferes with your role in the Dandies winning the title this season then forget it. It's only Standard Liege.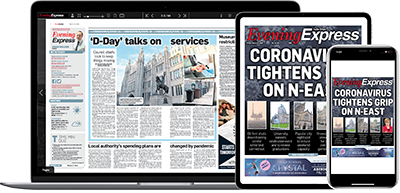 Help support quality local journalism … become a digital subscriber to the Evening Express
For as little as £5.99 a month you can access all of our content, including Premium articles.
Subscribe