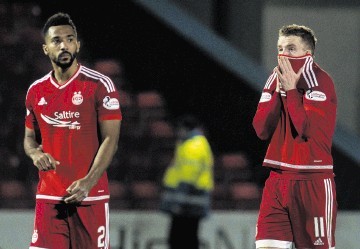 ABERDEEN winger Jonny Hayes today said he is confident they can get their winning form back on track.
The Dons suffered a 2-0 loss away to Ross County to make it four defeats in a row.
The losing streak is in complete contrast to their performances at the start of the season, which saw them win all of their opening eight league games.
But Hayes believes they can rediscover that winning touch.
"We went on a winning streak halfway through last season that got us right back up to the top end of the table," Hayes said.
"We have improved upon that team. So there is no reason why we can't do that again."