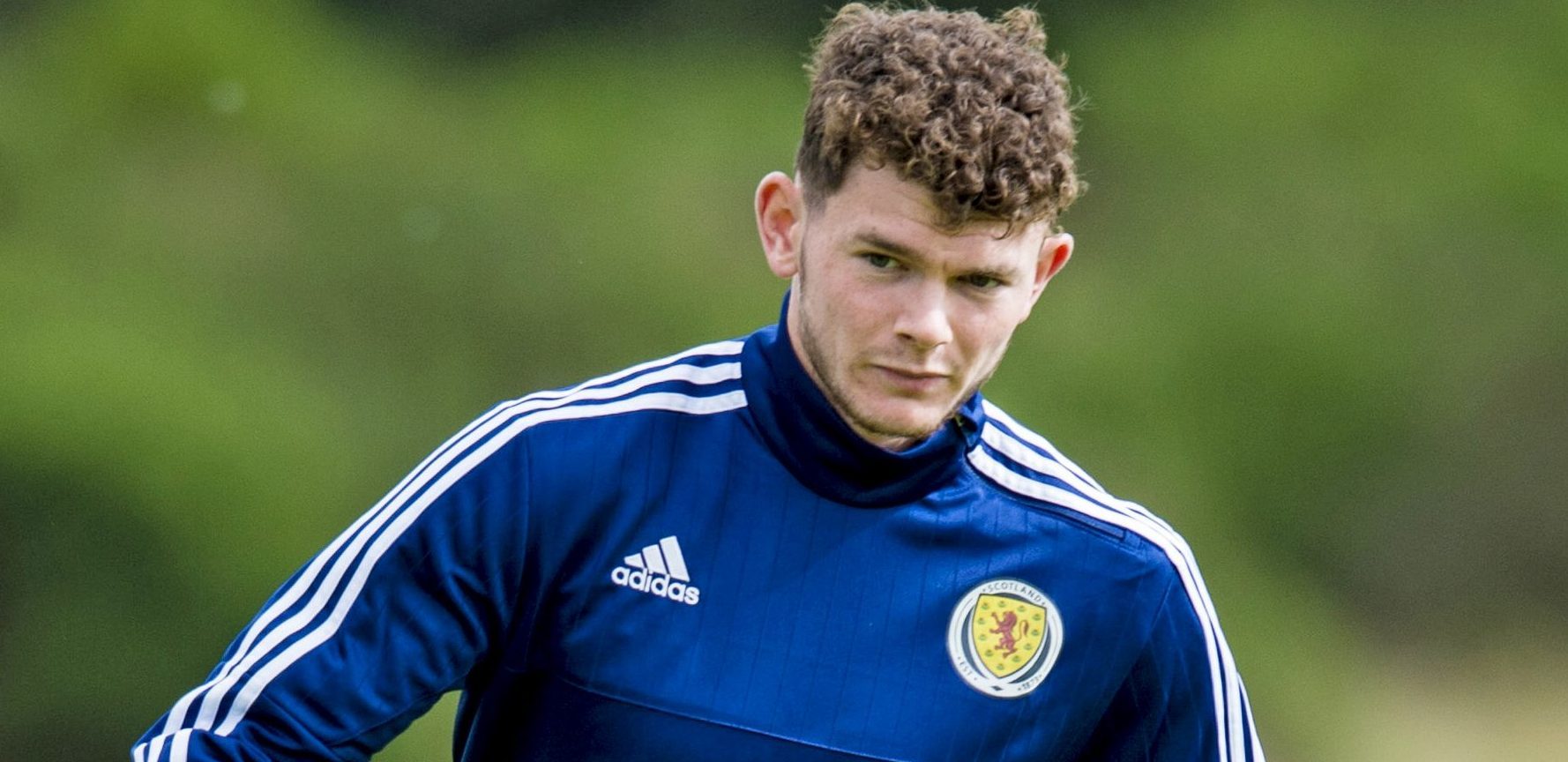 Scotland have been praying for a player who could do for them what Gareth Bale has done for Wales.
Former Dons and Scotland star Eoin Jess reckons they have finally found a candidate in winger Oliver Burke, who this week completed a record £13 million transfer from Nottingham Forest to Germany club Red Bull Leipzig.
Bale was credited for almost single-handedly knocking Scotland out at the qualifying stages for the 2014 World Cup finals.
The Real Madrid superstar also helped the Welsh storm through to the last four of the Euro 2016 finals in France.
Scotland have been looking for someone to provide the vital spark that could end their long wait to get back to a major finals.
Jess, who was one of Burke's youth coaches at Forest, believes the 19-year-old could eventually be that man.
"He is certainly very Bale-ish," said Jess, who is now retired from football and based in Barcelona.
"He has similar pace and physical strength. Oliver is bigger than you normally expect a winger to be. If you were to place them side by side they would be pretty alike.
"Oliver's pace and stamina are what impress you most.
"With or without the ball he just runs and runs.
"Nobody can live with him when he gets into full flow and it's the same with Bale.
"I remember watching Bale play for Spurs against Inter Milan.
"I have never seen a crowd get so excited about a player as I did that night.
"Every time Bale got the ball people were up off their seats because they knew he was about to make something happen.
"It's pretty much the same when Oliver gets on the ball.
"Oliver is still only 19, so it's a but much to expect him to start doing for Scotland what Bale has done for Wales right now.
"The last thing he needs is to see headlines about being Scotland's next great white hope.
"I had a few of those myself and they certainly don't help.
"But there is no doubt in my mind he can eventually go on and do that.
"Moving to the Bundesliga will certainly help him. It's one of the best leagues in the world, way ahead of the Championship in terms of quality.
"Oliver will be playing against some of the world's top players every week.
"It will help him become a better player, just as Bale's move to Spain has for him.
"But it's important not to expect him to carry the hopes of the whole nation on his shoulders quite yet.
"I'm sure Gordon (Strachan) will be careful to introduce him gradually at international level.
"I know from my experiences how much pressure there is on you when you play for Scotland – and I was 21 by the time I got my first cap.
"With the right guidance from Gordon I have no doubt Oliver can make a huge impact for Scotland and that would clearly increase our chances of making it to the finals."
Jess spent four years working as a coach with Forest's youth academy.
He claimed there was always a feeling Burke was destined for great things.
"He was in one of the younger age groups when I was in charge of Forest's Under-18 side," said Jess.
"But I worked with him enough at U16 level to see he had great potential.
"He was already lightning quick and very athletic, even at that very young age.
"He was still a bit raw technically and tactically but everyone working at youth level were convinced Oliver was a bit special.
"He's obviously worked on his weaknesses since I left Forest and has got to the stage where another club were willing to pay £15 million for him.
"I knew a lot of clubs had been watching Oliver but confess I'm still a bit surprised by the size of the transfer fee.
"It's how things are going down in England now though, even in the lower divisions.
"The fee is a pat on the back for everyone within the Forest academy who worked with Oliver.
"It will give them a real sense of satisfaction.
"It's what the academy system is all about, providing the platform, encouragement and advice needed to help the best young players get on in the game."
Burke will be hoping to get his first start for Scotland in Malta tomorrow. Jess, who was capped 18 times, made his first start against the same country.
He set up all three goals in a 3-0 World Cup qualifying victory at Ibrox in February 1993.
"It would be fantastic if things went as well for Oliver too," said Jess.
"I had gained my first cap as a substitute in the previous game against Italy.
"But there is nothing to beat the first time you are out there in a Scotland shirt, standing for the national anthem, knowing you have been trusted to play in the starting 11.
"That day at Ibrox was among my happiest in the game."