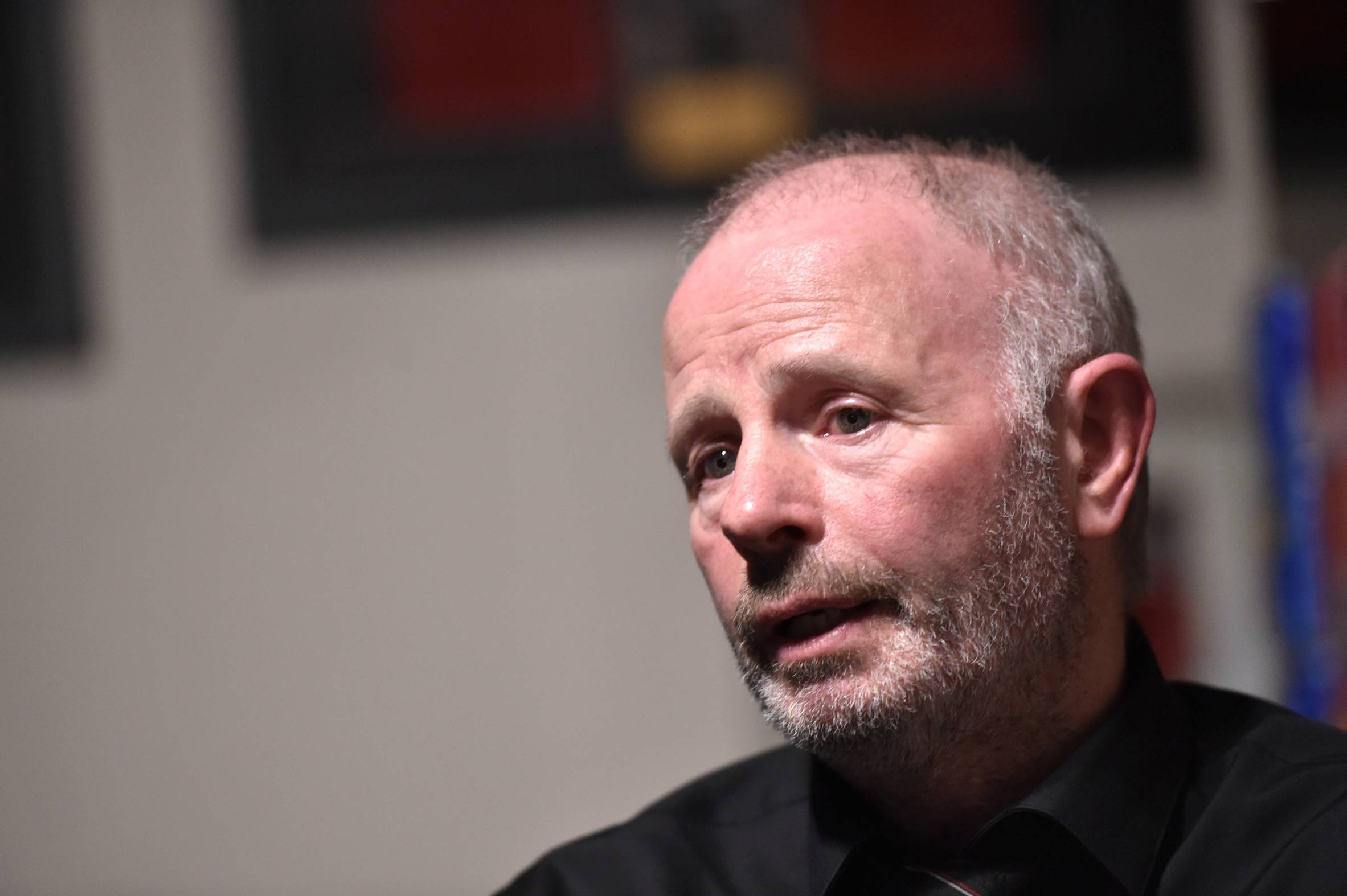 Dons chairman Stewart Milne today vowed to build Scotland's biggest and best soccer academy in the North-east.
The Dons have revealed plans to relocate from Pittodrie to a site at Kingsford, near Westhill.
The £40 million development will include a new stadium with adjacent training facilities.
The latter will become the new home of the already thriving AFC Soccer Academy, who are run by club legend Neil Simpson and held their annual awards ceremony this week.
Milne is determined the academy facilities, which they hope to have in place by 2018, will better any of those available to their rivals.
Milne said: "We want to have the best youth academy in Scotland and don't see any reason why that can't happen.
"We already have an excellent team of staff, led by Neil Simpson, who have been doing excellent work at youth level for a number of years now.
"If we can get in place what's planned alongside the stadium at Kingsford, it will help take things up to a totally different level.
"That's a greater priority than the stadium. It's why it's the bit that will be driven through hardest and fastest.
"We want to get the new academy on the ground as quickly as possible both for the first team and for Simmy and his staff.
"It will help prepare our young players for the toughest step of all, from youth level into the first team.
"That's the part most Scottish clubs and many throughout the UK are still struggling to crack.
"But we are convinced the facilities planned for Kingsford would ensure more of our young players are able to make that step and play for us and hopefully for Scotland."
Milne was speaking after attending the youth academy's annual awards ceremony.
More than 300 family members and friends of the players were also present to hear them praised for their efforts in season 2015-16.
Aberdeen's greatest side, who won the 1983 European Cup Winners' Cup, were all Scottish and many, including Simpson, were products of the club's youth system.
Milne admitted seeing the quality of some of the young talents at the club has raised hopes of the day coming again when the Dons have a mainly homegrown side battling it out for honours.
He said: "That has to be our aim. We would like to see a day when the bulk of the first team squad have come directly through our youth system.
"I doubt if we will ever have a totally home-bred first team – they didn't have that in the 1980s either.
"There needs to be a right balance of home talent and good players from elsewhere.
"The experience the latter bring with them can have huge benefits.
"But in time, it would be good for the core of the squad to be made up by our own players."
Sending more younger players out on loan to clubs in the lower divisions is also a big part of Aberdeen's plans for creating their stars of the future.
Milne added: "The manager is very much on board with that.
"It would help develop the character of the players. They are well looked after at Aberdeen, so it will do them good to get a taste of what it's like at levels beneath what they are used to."