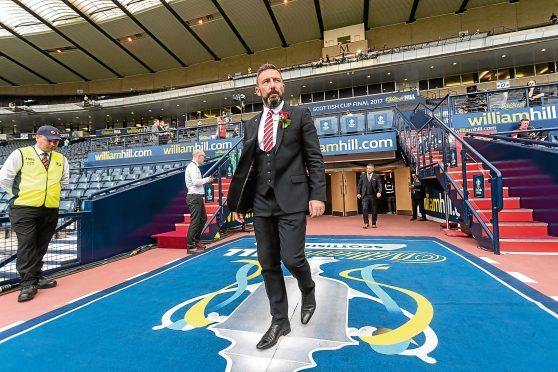 Dons legend Brian Irvine is worried his old club might take years to recover if manager Derek McInnes moves on to Sunderland.
The Red Army are holding their collective breath as rumours persist about McInnes moving to the Black Cats.
Irvine, who is a Dons fans as well as being the man who scored the winner in their 1990 Scottish Cup final triumph over Celtic, believes it would be a body blow to the club if McInnes does leave.
He reckons it could be as detrimental as the departure of the club's greatest ever manager, Alex Ferguson, was when he left for Manchester United in 1986.
"I reckon it would have the same impact on the club as Fergie leaving," said Irvine, who was brought to Aberdeen by Ferguson, from Falkirk, 18 months before.
"It would be very difficult for the club.
"The problem for the board then would be who would they get to replace him?
"Even more so with so little time to go before the players are due to come back for the build-up to their Europa League campaign.
"There would be huge pressure on the directors to find the right man to succeed Derek.
"There is always a bit of turmoil after a manager leaves who has been successful.
"It happened at Aberdeen after Fergie left for United – and it's been the same for them since he retired from his job at Old Trafford."
Irvine recalls there being a lot of uncertainty in the Pittodrie dressing room when Ferguson moved south during the 1986-87 season.
He was replaced by the late Ian Porterfield, but it was three years before the Dons added to their honours – by which time Porterfield had been replaced by Alex Smith.
"There were a lot of players who had been used to working under Fergie for years who found it difficult to accept Porterfield as manager," said Irvine.
"I have to say that I wasn't one of them.
"Ian was great for me personally because he gave me the opportunity to become more established in the first team.
"That was only me, though.
"There were others who weren't so open to Ian's different way of working and the fact he brought in players from the lower divisions in England.
"Fergie was the No1 as far as managers go, though.
"Like Derek, he had an influence on every aspect and everyone at the club.
"When he left there was a gradual break-up of the squad that had done so well during the 1980s.
"Something like that could happen again if Derek goes.
"Players who were committed to him might not be so keen – or fit into the next manager's plans."
Irvine, who is now a police officer in the Granite City, is a huge Aberdeen fan as well as a former player.
Like the Red Army, he would prefer to see McInnes remain at Pittodrie.
He said: "I think every Aberdeen fan would say the same.
"Derek has done such a great job over the last four seasons.
"The Dons have made it to three cup finals and qualified for Europe every year.
"The season just finished was particularly special, even though they finished runners-up to Celtic in the league and the two cups.
"It was just their misfortune to be up against a Celtic team that enjoyed a campaign that is never likely to be repeated.
"It's a huge credit to Derek and his players that they went so close to taking the Scottish Cup off them. They were the only ones to even lay a glove on Celtic.
"They certainly knew they were in a game in the Scottish Cup final.
"The result wasn't good for Aberdeen but their performance was amazing.
"I certainly came away with a feelgood factor after seeing them push such a strong Celtic team all the way.
"Hopefully, Derek will still be around to see if h'e can take the Dons back to more finals and maybe win one of the trophies the next time. "But you have to be realistic – if Sunderland do offer him the job it would be a no-brainer.
"It would be hard for any manager to resist the opportunity to manage such a big club and maybe become a huge hero if he took them back up into the Premiership."
Irvine faced a similar dilemma as a player, when Charlton Athletic – then in England's top flight – moved to try and sign him from Falkirk before he joined Aberdeen.
"I had been offered pretty decent terms," said Brian.
"It included a signing-on fee of £20,000, which was a fair bit of money in 1986.
"But as soon as Aberdeen and Fergie made their interest known, there was only one place I was going, even though the signing fee for coming to Pittodrie was only about £1,000.
"Aberdeen were my team, so I was happy to just get the chance to play for them.
"But times have changed.
"The money on offer to players and managers who go down there now is frightening.
"You can't blame them for accepting to go there because it can help set them up for the rest of their life."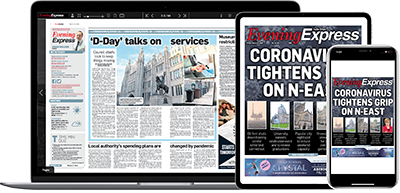 Help support quality local journalism … become a digital subscriber to the Evening Express
For as little as £5.99 a month you can access all of our content, including Premium articles.
Subscribe