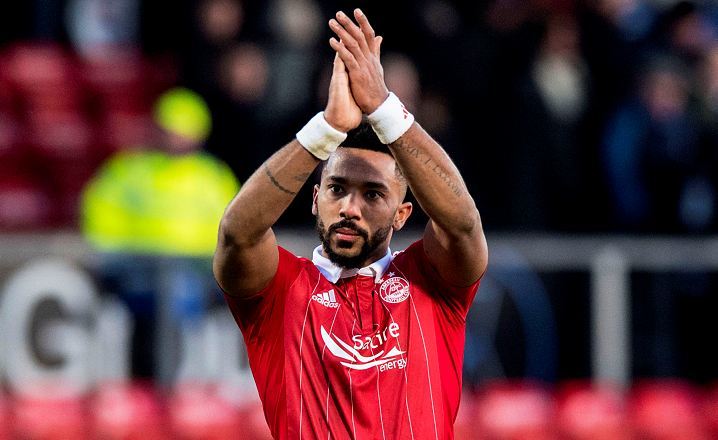 Shay Logan slammed the "stupidity" of racists in football in response to the abuse directed at Scott Sinclair.
The Dons defender praised the Celtic star's response to the vile gestures from last week's Old Firm clash.
Cameras caught at least one Rangers fan aiming a disgusting taunt after the opening goal at Ibrox.
The Hoops forward was also targeted with further racist abuse on social media after the match.
Logan has previously been a victim of discrimination on the pitch and online, including one high-profile incident with ex-Celtic player Aleksandar Tonev. The Aberdeen full-back has previously called to kick racism out of football.
He feels racism is a problem extending beyond just the Scottish game, adding he has also seen it in England.
Logan condemned the fan caught making the 'monkey gestures', saying he should be "ashamed of himself".
"It was shocking," he said when asked what he thought of the footage.
Logan added: "It happened to me and it's just naivety.
"It's not even that I think the people who are doing it don't understand their actions, it's stupidity.
"The guy who did it must feel so ashamed of himself.
"It happens in all walks of life and I think Scott Sinclair handled it very well."
Sinclair called the abuse "absolutely disgusting" in a post on Twitter.
The fan caught on camera has already admitted to a charge contrary to the Offensive Behaviour at Football Act.
A teenager has also been reported by the police for racist comments on social media.
Ex-Celt Tonev was banned for seven matches after abusing Logan during a game in September 2014.
But when asked if he feels it is a problem in Scottish football, Logan feels it extends beyond that.
He added: "I don't just think it's Scottish football, I've witnessed fans do it in England.
"They just love their team so much and when something goes bad against their team, sometimes it's just a reaction that they do.
"They might not be racist but they might do a racist thing and it's not nice, it's not nice to see at all.
"I'm sure the person who did it will be ashamed of himself.
"Hopefully the right actions are taken upon him and we move on."
Logan revealed he picked Sinclair for his PFA Scotland Player of the Year vote.
The pair were both named in the Team of the Year, which saw four Dons selected.
That was Logan's third selection in just four seasons in Scottish football – and he was delighted to get the nod from his fellow pros.
He said: "It's the third year in a row and it's nice because this year there has probably been more competition.
"It's great to be appreciated by your fellow players.
"It's happened for three years in a row now and long may it continue."
Joe Lewis, Kenny McLean and Jonny Hayes were all picked with Logan for the PFA Team of the Year.
He also felt Andrew Considine, a double award winner at the club's own annual event, was unlucky not to get the nod.
Aberdeen were one of just three clubs represented in the Team of the Year.
And Logan feels that is a testament to the quality within the Dons set-up.
"It says a lot about the club as a whole and our team," he said.
"We have a strong team, Joe Lewis has been excellent, Kenny McLean has been very good and Jonny Hayes is always up there with the best in the league.
"It's nice to be among them and be recognised, it's always a target at the start of the year.
"It's great but it's more of a team thing for me and as long as the team do well, I'm sure good things will come with it for us."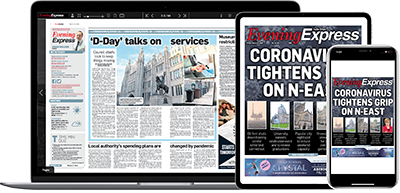 Help support quality local journalism … become a digital subscriber to the Evening Express
For as little as £5.99 a month you can access all of our content, including Premium articles.
Subscribe