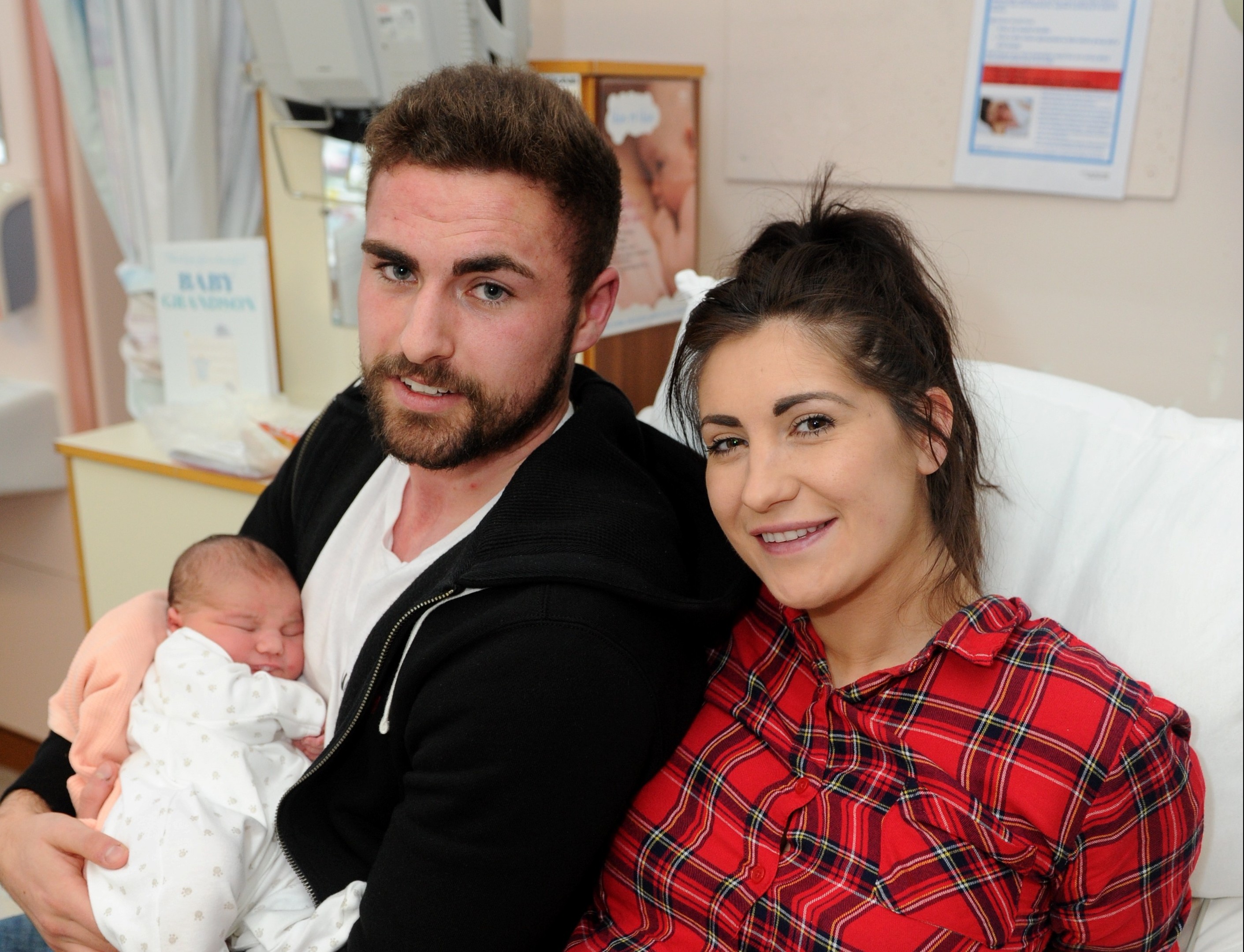 A former Aberdeen FC player drove through the night to witness the leap-year birth of his son.
Clark Robertson leapt into action to make the trip from Blackpool, where he now plays football, to Aberdeen, arriving at 6am yesterday – just an hour before his son was born.
His partner Karla Rae gave birth to happy, healthy Cole Taylor Robertson at 7am.
The newborn will now have the very rare birthday of February 29.
But former Scotland under-21 international Clark, who played for the Dons from 2010 until last summer, won't have much time to enjoy being a new dad, as he was set to travel south today for Blackpool's game at Chesterfield tonight.
Despite this, he says he already has ambitions for his baby boy.
He said: "He'll definitely be a footballer."
The Aberdeen couple were determined that their young son be born at home, and Karla, who models in Blackpool, returned for the birth.
Clark, 22, was left back in Blackpool to prepare for his next game.
When the call came that Karla had gone into labour, he was ready to return to the North-east.
He said: "I got the call at 12.30am, and got in the car as soon as I could.
"I made it just in time."
Little Cole was born weighing eight pounds two-and-a-half ounces, and the whole family were there to visit.
Karla, 26, said: "We really wanted him to be born up here.
"We weren't expecting him on a leap year, so it was a bit of a surprise.
"But we're all so happy he's finally here – though I'm still a little bit out of it."
Karla will recuperate with her baby, and has chosen a special birthday to make sure he doesn't have to wait four years for presents.
She said: "We're going with February 28 as the day to celebrate each year.
"We can't make him wait."
Clark was set to catch a flight back to Blackpool today for his game against Chesterfield.
And he added he was sure the dressing room would be full of congratulations.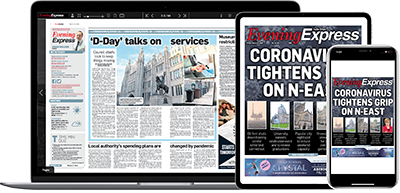 Help support quality local journalism … become a digital subscriber to the Evening Express
For as little as £5.99 a month you can access all of our content, including Premium articles.
Subscribe